I'm going to try to do these posts every month. I've done one or two in the past but hopefully committing to do these sorts of monthly posts will force me to use up products that I already have instead of constantly running out to buy more.
But here it is, folks! I actually have some empties worth mentioning this month!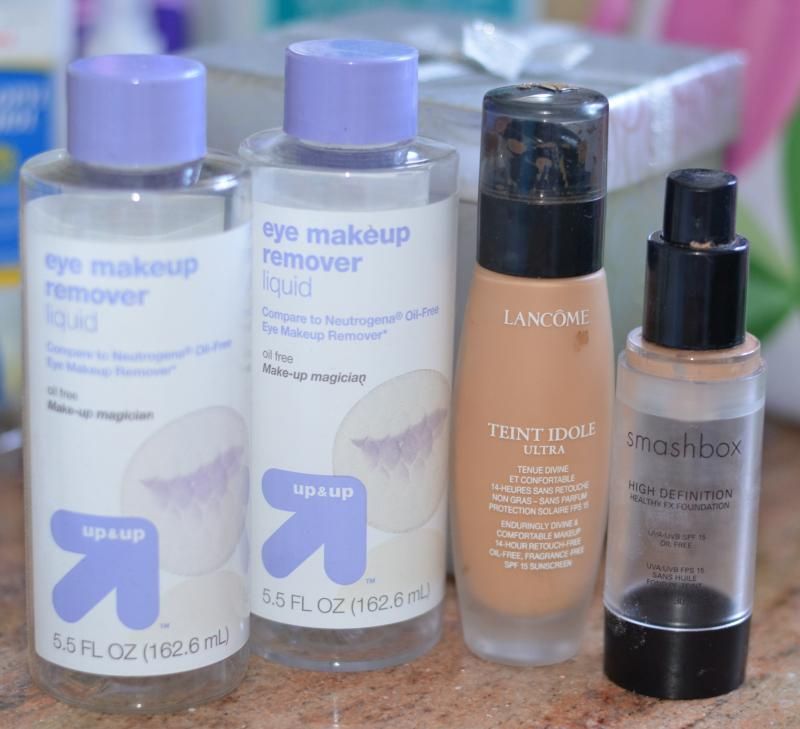 1. Two bottles of Target eye makeup remover. What can I say? I love this stuff and it goes down by the bottle. Last time I ran out I freaked out and bought 15 more bottles. I should check my stash again.
2. Lancome Teint Idole Ultra Foundation in Bisque 4. I knew I should have purchased a backup bottle. I got this on clearance from DF&CCO for $20 since it was a line being upgraded/discontinued. Great foundation! Dried to a nice matte finish and was pretty longwearing.
3. Smashbox Healthy FX Foundation in Light 3. This one definitely needed to go. I've had it since 2009. It was my second bottle but it still needed to go. I used up every last bit, and it was a very good medium coverage foundation but I'd like to explore other brands. It made my skin look glowy and healthy while evening out my skin tone.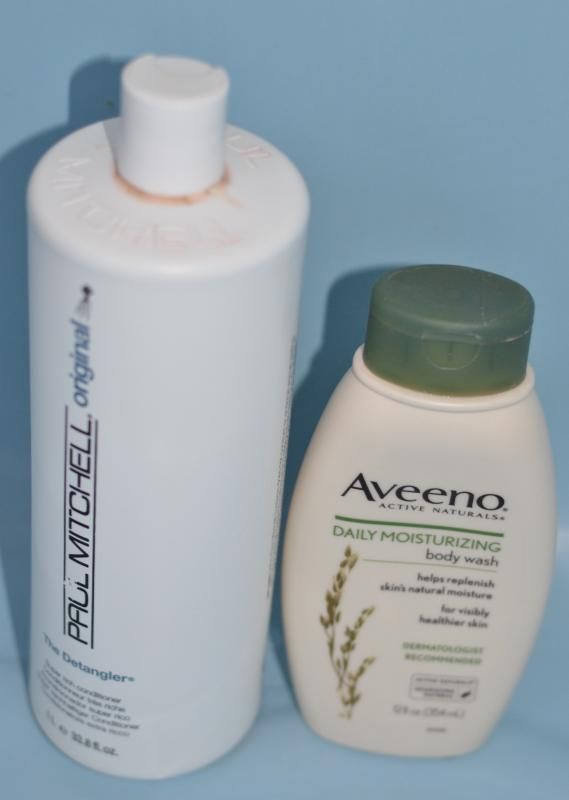 4. Paul Mitchel Original Conditioner. A very good conditioner. It made my hard very sleek and shiny. Only problem is.....I was allergic to it. So I won't be purchasing again.
5. Aveeno Daily Moisturizing body wash. I'm rather fond of Aveeno products. This body wash wasn't life changing for me (are they ever?) but it doesn't stink or break me out so I will stick with it.
I have a handful of products that are SO close to being finished but alas I couldn't make it happen for April. Look forward to seeing those at the end of May!
How about you guys? Finish a lot of stuffs this month? Please share!