I was intrigued by the idea of textured nail polishes ever since they first came out, but I didn't want to pay full price for them hahaha! So I was ecstatic to see some at the
CosmoProf Hairshow
. Here, I'm wearing 'Stay the Night,' which is a lovely blackened red.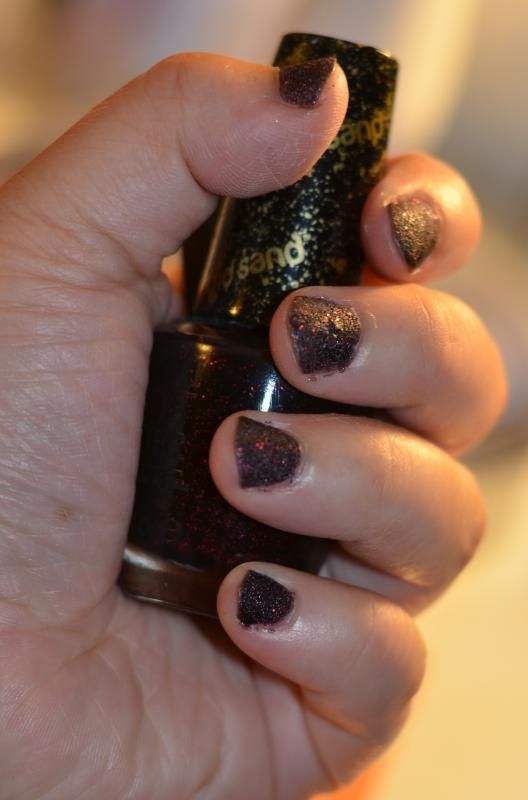 I applied two coats of 'Stay the Night' over Seche Vite's base coat. I wish my nails were nicer so that I could do the polish justice but alas I had to cut them off for work.
Speaking of work, I could only keep the polish off for two days before I had to take it off. Don't try to take it off in a rush--liquid sands polishes are as difficult to remove as glitter polishes. I definitely had to do some scrubbing with acetone to remove it completely.
What do you guys think? I'm loving the textured polish trend. Do you guys recommend any other brands to try?