It's a miracle! Two nail posts in a row. Even if they are a couple weeks apart. And I do apologize for my lack of posts lately, as I'm living a Korean drama right now and it's taking up a lot of my energy and motivation. But I did have the day off from work today so I did my nails.
I started out with a couple coats of Essie's "Big Spender" but I really don't like the look of pinks and reds on my nails so I jazzed it up with a little bit of China Glaze's "Electrify" (from the Hunger Games Collection) as an accent. I wanted to bling out all my nails but glitter is slightly difficult to remove so I settled for one finger on each hand. I finished with a top coat by Seche Vite.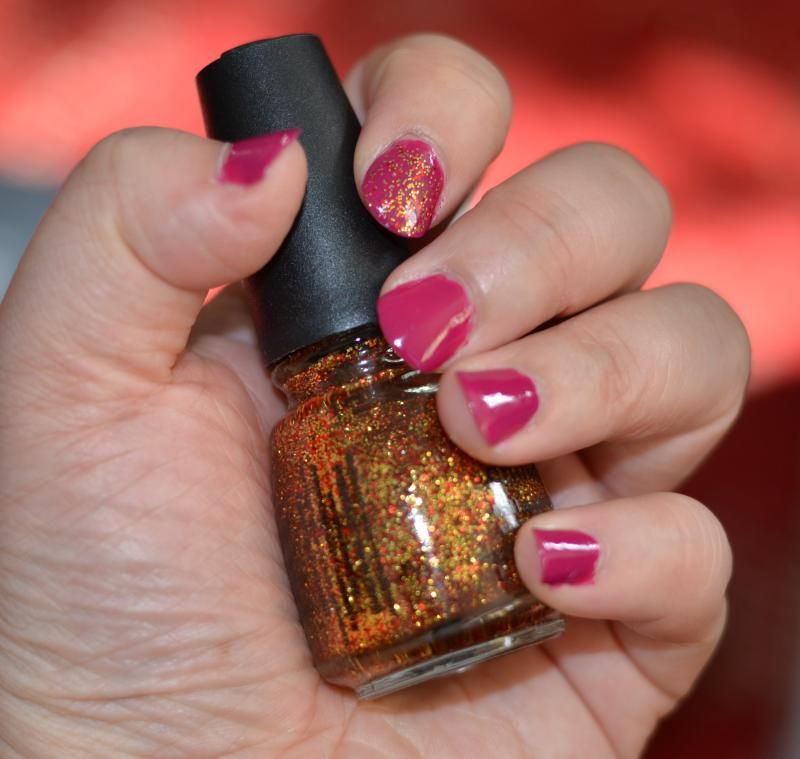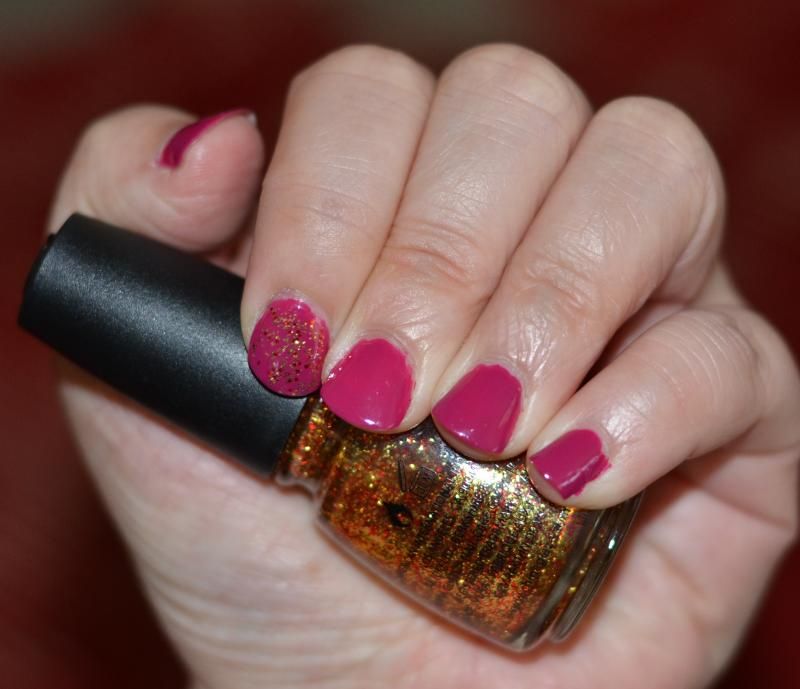 I did realized that I colored outside the lines....nails are definitely not my forte.
On a side note, did anybody notice the difference in picture quality? Anyone at all? I may or may not have acquired a new camera.....