Hey everyone!
I'm so excited to share this with you guys! I know ombre has been out and about for such a long time now but last week I had the opportunity to do a black to red ombre hair color service and I freaking LOVE how it turned out! Now, I'm one of those people who tend to be pretty hard on myself so for me to say I love my own work is a rarity. But check it out!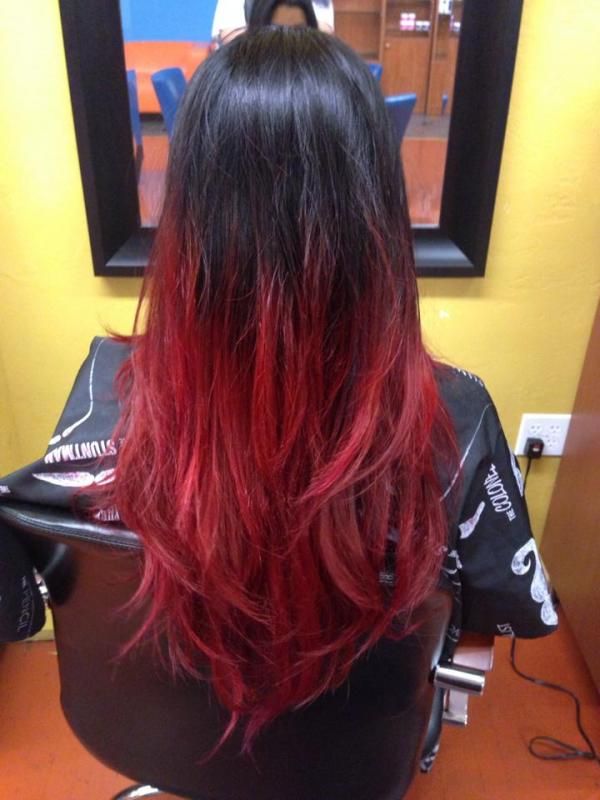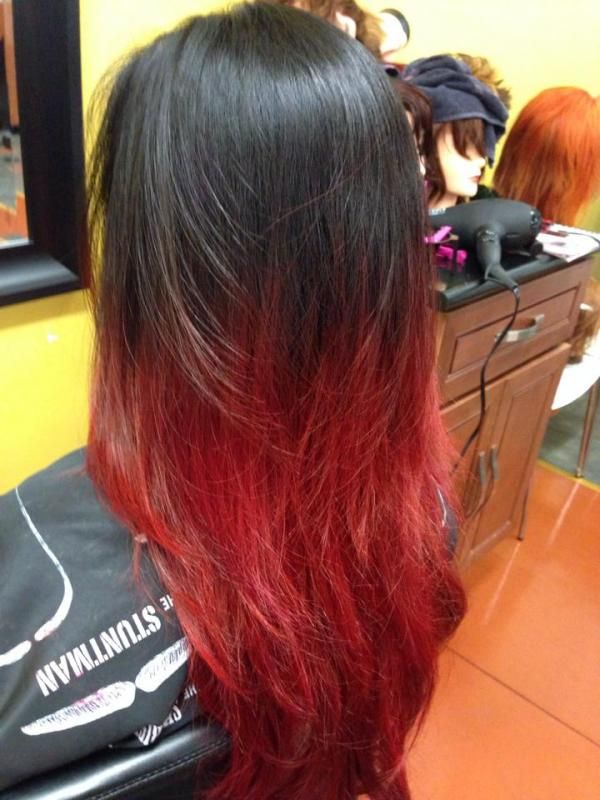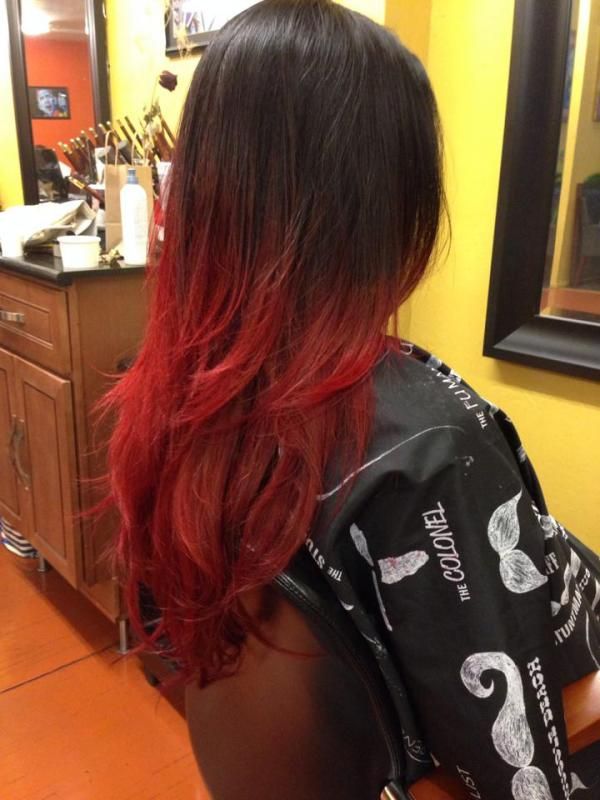 I'm in love love love! Totally wish I had long hair so I could color my own hair like this too.
By the way, I don't know if any of you folks live in the San Francisco bay area, but the salon I work at is located in the East bay. If you're interested in coming by to say hello or get your hair done, shoot me an email!