I'm trying to document some more of the hairstyles (and makeup looks) I do in an effort to expand my portfolio. I haven't been doing so since the beginning of my career either A) because I'm a perfectionist and I'm rarely satisfied with my work or B) because I'm too tied down with cranking out hair and makeup that I don't have time to snap a picture or C) because I depended on a professional photographer to capture pictures and that doesn't quite happen. I'm currently trying to expand my clientele in the salon as well as for freelance work so I'm putting up whatever pictures I can (for now) until I build up on lots of professional pictures.
In any case, I did a slightly messy and soft french roll for at a fashion event. She has shoulder length hair, but wanted it up and out of the way in a soft, yet sophisticated style.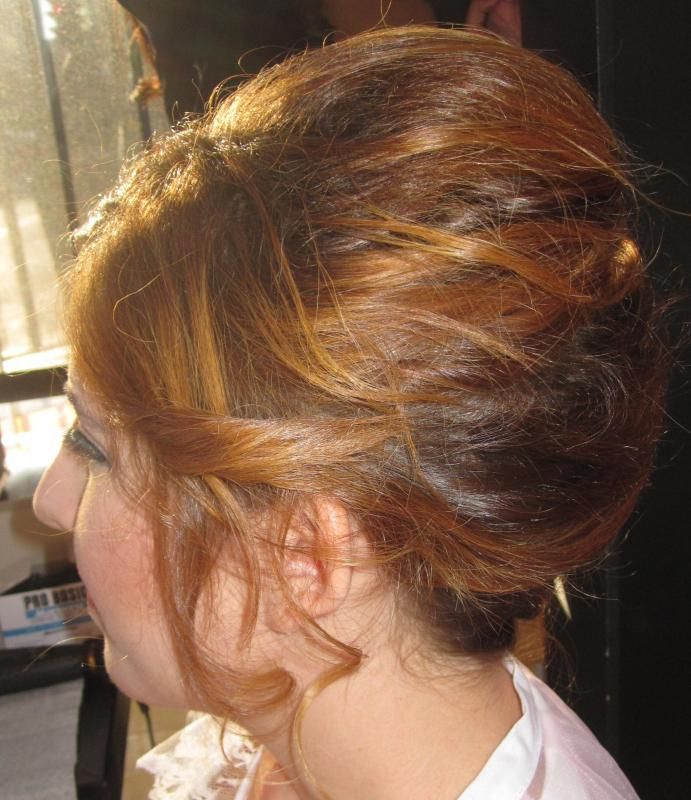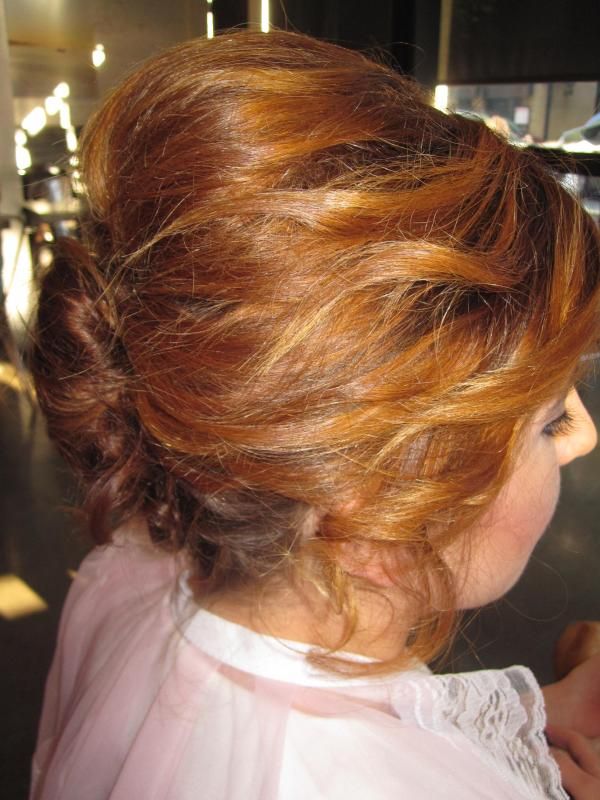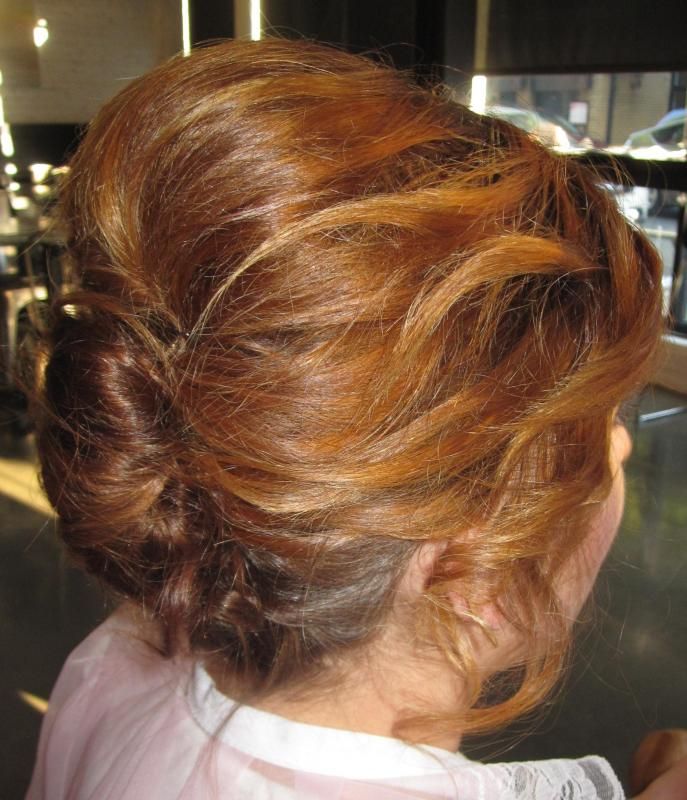 I personally love this style. Her natural hair texture is wavy which makes rolling the hair much easier than my straight, wiry, Asian hair.
What do you guys think?