Hey friends~
I hope everybody had a safe and fun Halloween! I didn't have any plans to dress up this year but I didn't want to pass out candy without having some sort of costume so I applied some dark-ish makeup over my existing day makeup. It literally took 10 minutes since I was rushing to catch the trick-or-treaters during peak hour. Teasing my hair took another 3 minutes.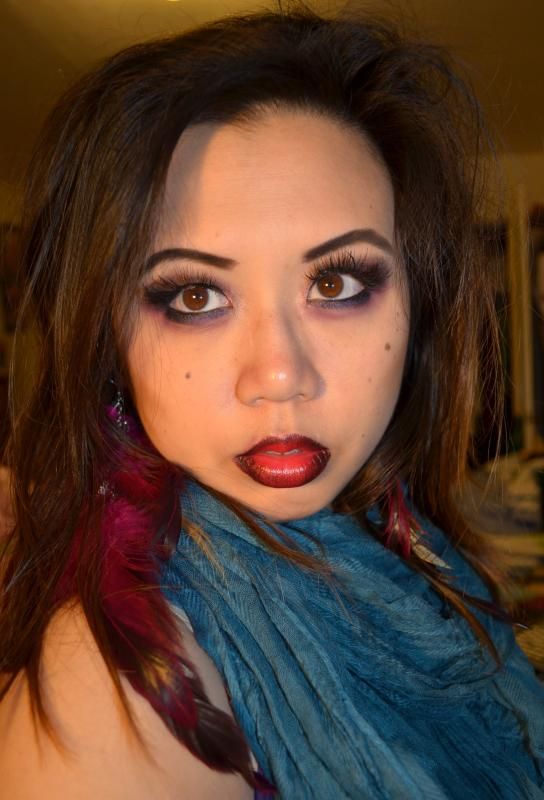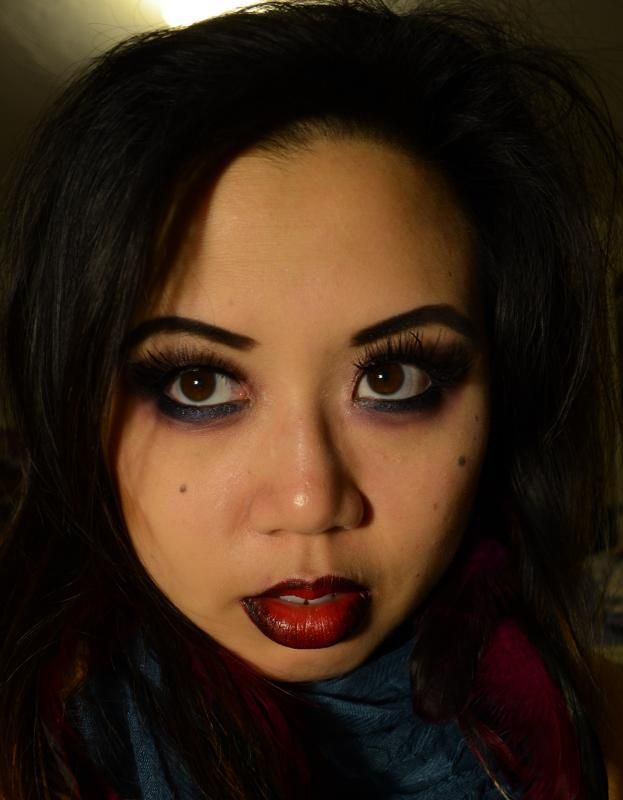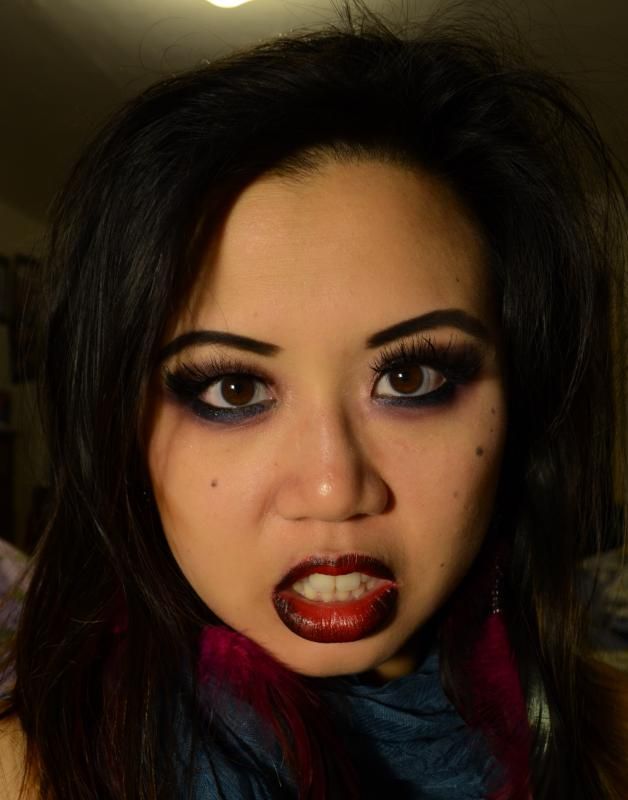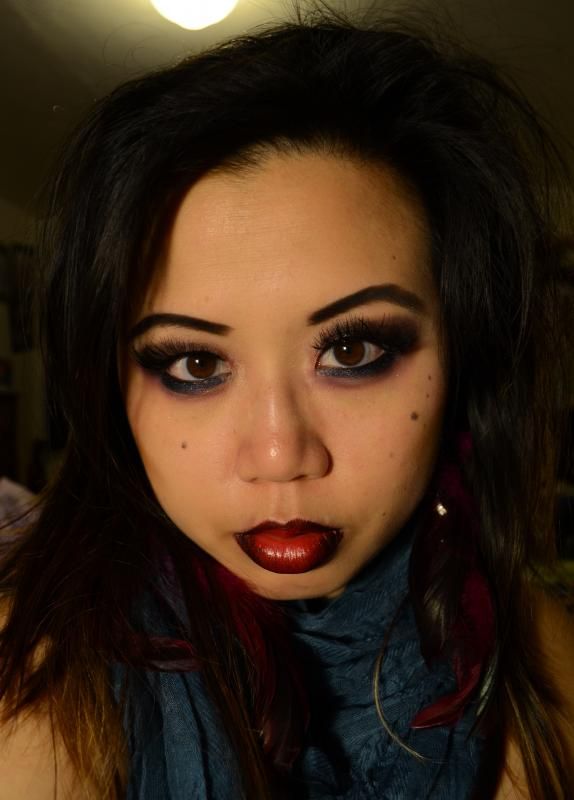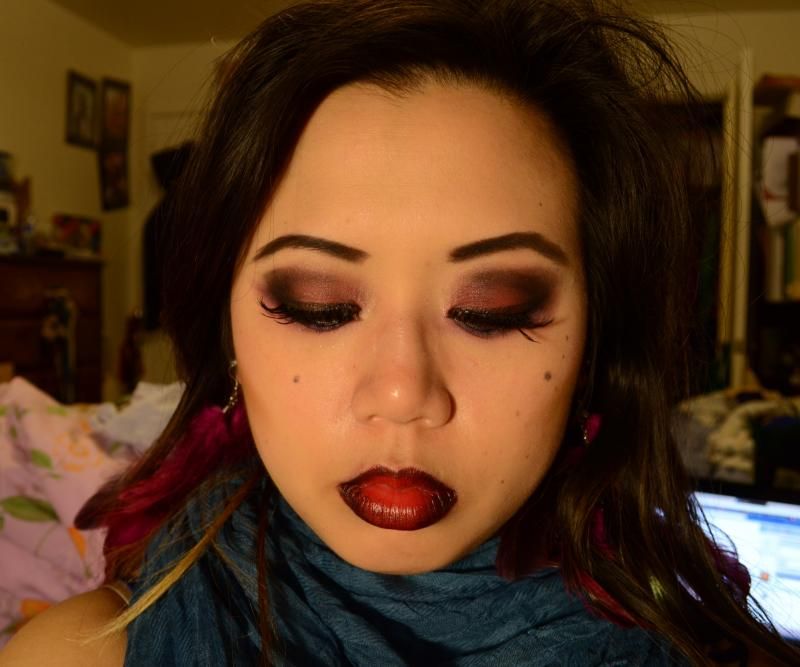 Face:
-Neutrogena Healthy Skin Foundation in Buff 40
-Ben Nye Neutral Set Powder
-TheBalm Bahama Mama Bronzer
Eyes:
-Sugarpill eyeshadows in Poison Plum, Love+, and Bulletproof
Lips:
-Inglot AMC Lip Pencil in 89, MUFE Rouge Intense lipstick 43
I had a zombie princess trick-or-treater ask me what I was dressed up as. I told her I hadn't decided yet, which was true. I suppose I was some sort of vampiric gypsy witch. Works for me!
How about you guys? What did y'all do for Halloween? What did everyone dress up as? If you blogged about it, link me so I can see!