Hey everyone! It's me, Janny. No excuses for my lack of posts whatsoever. Yes, I have been super busy and lacking motivation lately. Which is why I'm trying to go back to what I know and what makes sense to me--blogging.
If that didn't make sense, what I mean is, I have been working so much and worrying about so many other things that I have stopped reading blogs all together. I miss constantly being inspired, and sharing ideas with fellow bloggers and beauty junkies about what moves me. My career path is uncertain right now which is keeping me disoriented, so I'm coming back to what I do know: that I love makeup as an art and I love to share with other people who love it.
So here is a look I did during my short, but much needed Thanksgiving break. Look familiar? I've never done this color combination exactly like this before but it seems like whenever I try to do something fun and colorful, I always incorporate a bright baby blue in the mix.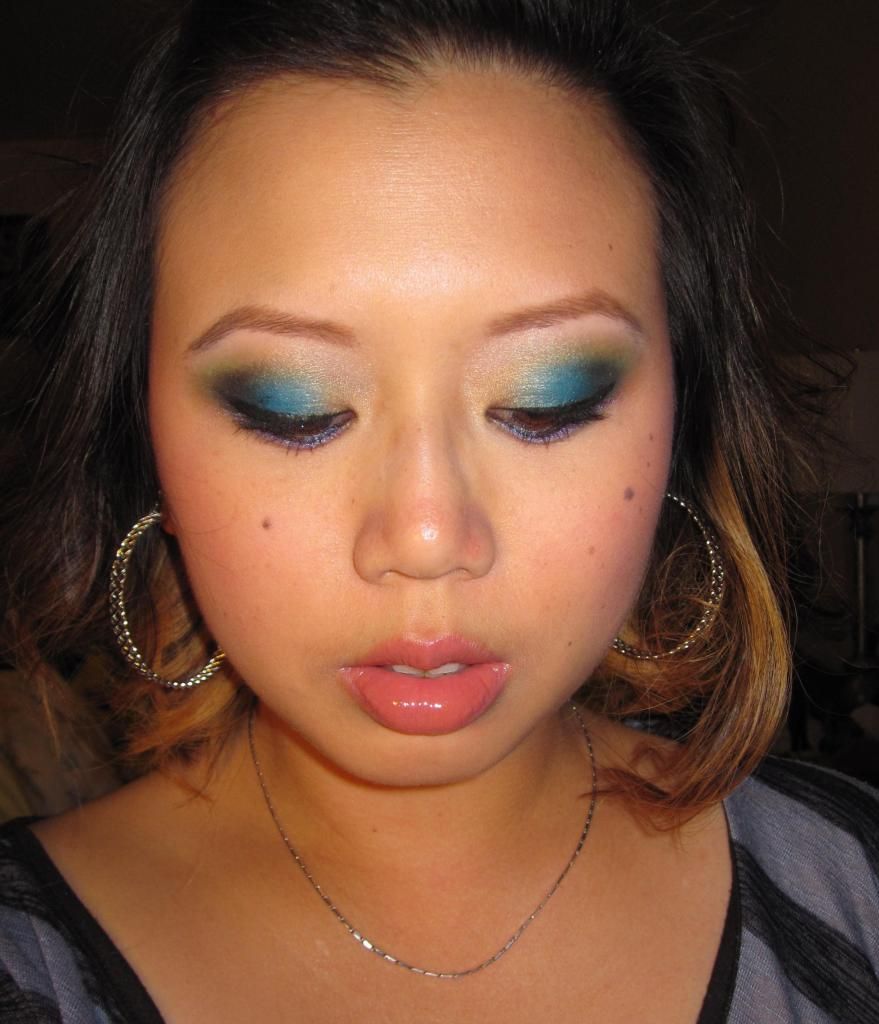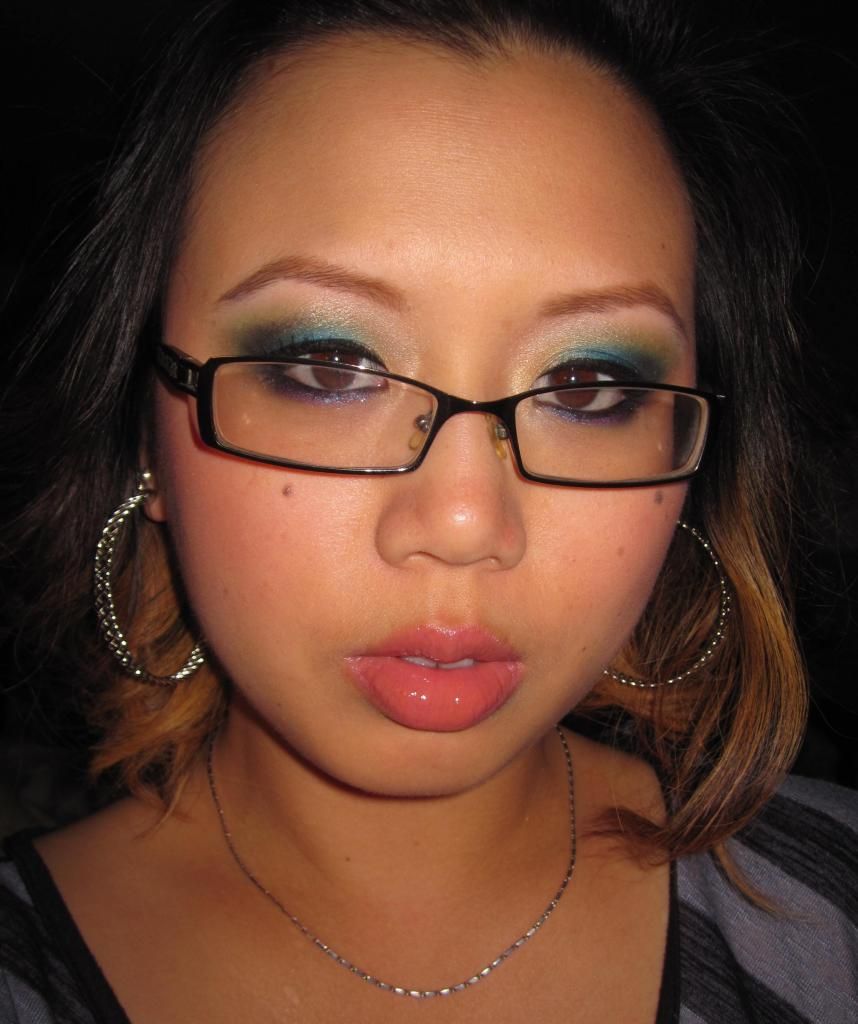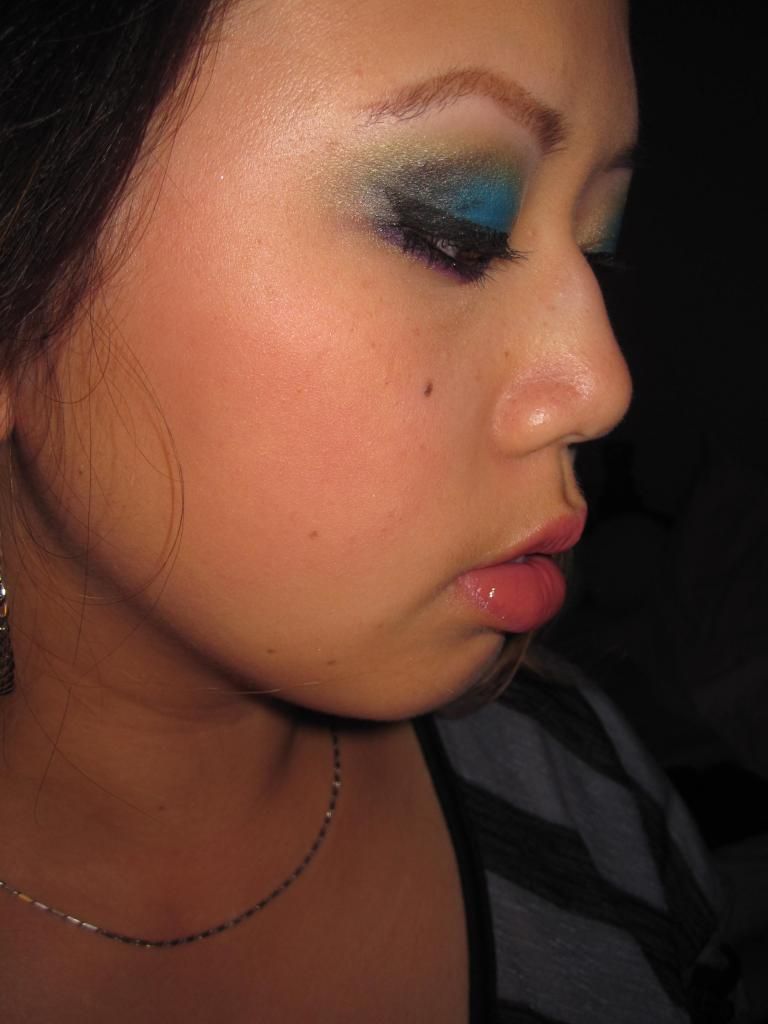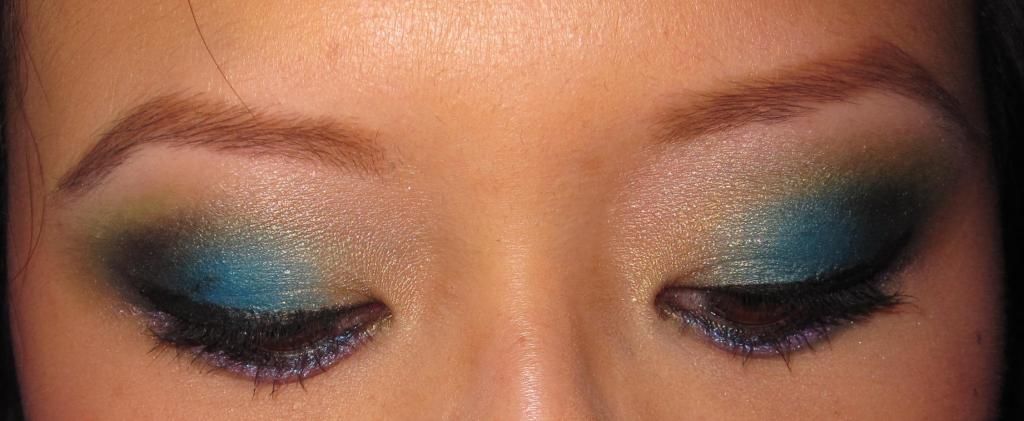 Do ignore that smidge of mascara on my right (your left) eye.
Face:
-Laura Mercier Hydrating Primer
-Lancome Teint Idole Foundation in B4
-CoverFX Setting Powder in Light
-NARS Laguna Bronzer
-Illamasqua Blusher in Thrust
Eyes:
-UDPP in Eden
-Inglot e/s in AMC 70 on the lid, DS 477 on the crease, AMC Shine 27 in the inner corner, AMC 73 and 441 P on the lower lashline
-Wet n Wild e/s in Creme Brulee
-UD e/s in Blackout
-UD 24/7 Liner in Asphyxia
-Inglot Gel liner in 77
-CoverGirl Waterproof LashBlast Volume
Lips:
-Lancome Cover Fever lipstick in Rose Tempest (d/c)
-Quo lip gloss in Lust
I really have to challenge myself to stop using baby blue.