Hah! A blog post! A miraculous event coming from me nowadays, isn't it? Part of the reason why I have neglected blogging (other than than being unable to upload pics). This will essentially be a compilation of events I have done in the past month as I am trying to build up my career in the beauty industry. Most of the pictures I took were, unfortunately, not of the actual event going on because I'm so busy and focused that I forget to do so. But I wanted to share anyway :D!
Let's start at the beginning!
On Labor Day weekend, I helped do hair and makeup in a bridal photoshoot. This shoot was for a wedding fair brochure a local wedding planner was put together, and also whom I was to partner up with but things didn't work out. Still had fun though! I did makeup and hair on the lady to the left and hair for the lady to the right. Here is a teaser of the photoshoot, as I'm still waiting for the pictures: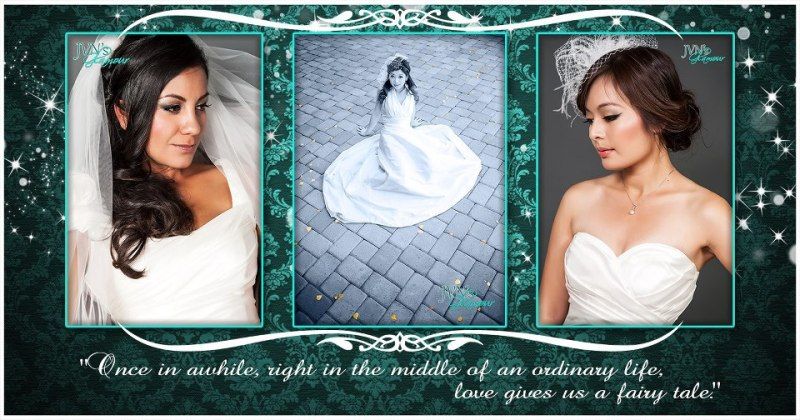 Not too long after that, I helped Jessie out at a makeup launch party at Pure Organic Spa in San Francisco. I actually applied to a makeup artist position at this spa, but it was just filled, and the spots that were open I needed a license for. The spa itself has a lovely, calming environment and smells wonderfully like jasmine. Here are some pictures that were snapped with Jessie's iphone:
And yes, I am indeed rocking some corn rows. Here is a close up picture:
Pretty cool, huh? Too bad they only lasted 3 days. My scalp itched so badly by the third day that I had to rip them out.
The next day I hung out with Jessie (again!) to do hair at a wedding. Between the two of us, we had five women's hair to tackle in approximately three hours. I tackled two of them, but I unfortunately only took pictures of one.
The best part of this wedding was when....I MET JASMINE FROM
JAZZYBABYCAKES
!!!!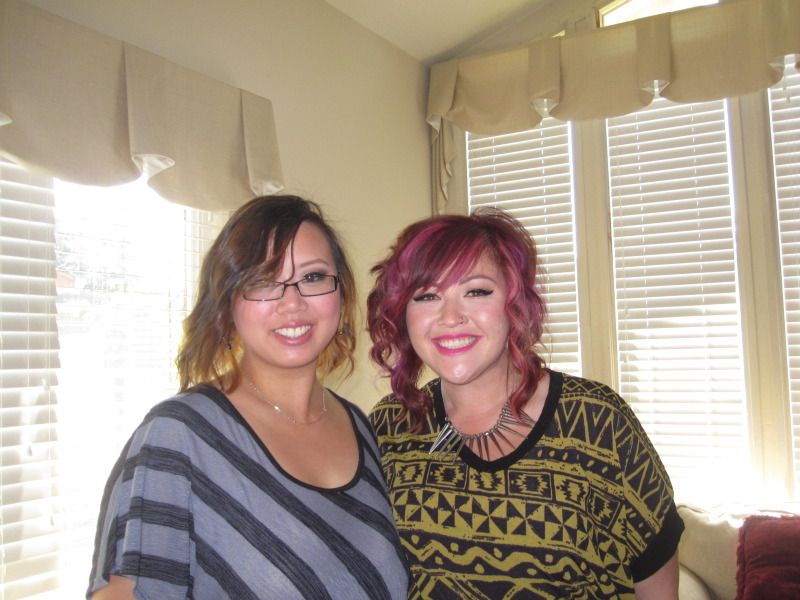 She used to make some of my favorite makeup videos on Youtube, but she seems to have moved onto working for beautylish. Man, I was so starstruck and giddy that I totally embarrassed her in front of the bridal party, most of which were her high school classmates and did not know that she had a very popular Youtube channel. I couldn't believe I was able to meet her in person! She is so super sweet. I miss her videos :(
Two days later, I went to my very first football game. Ever heard of the Raiders? They're kind of a big deal in the bay area. Well, I was very fortunate enough to be referred to the head hairstylist,
Destiny
, who does hair for the Raiderettes, the Raiders' cheerleaders. From this event forward, I became one of her apprentices working under her as part of the glam squad for the Raiderettes, UC Berkeley Cal Bears Cheerleading and Dance team, and a few other cheerleading and dance teams in the San Francisco Bay Area. While this is not a paid position, it is definitely a dream come true to have this sort of hands on training and actually seeing how the industry functions behind the scenes. My very first gig with Destiny was at the opening Raiders game. Next time I'll capture the work in progress but for now, here are some within the club house of Oakland Coliseum.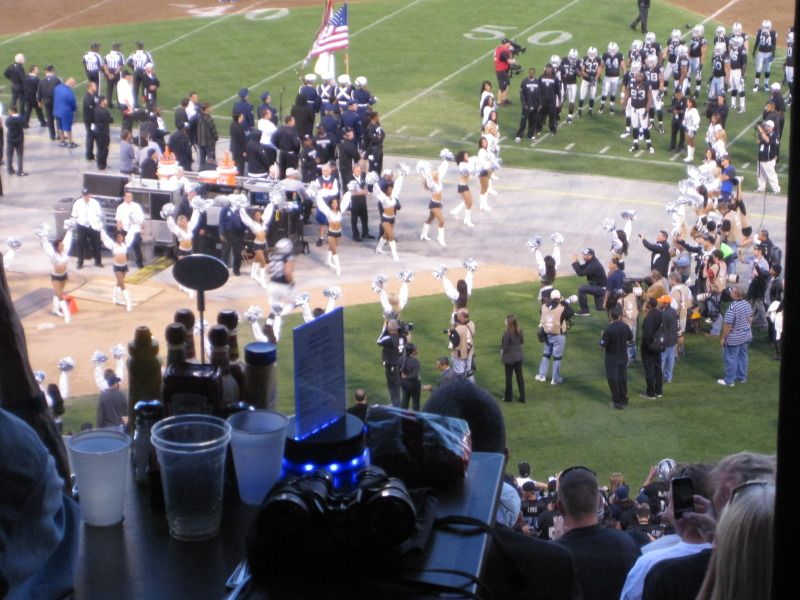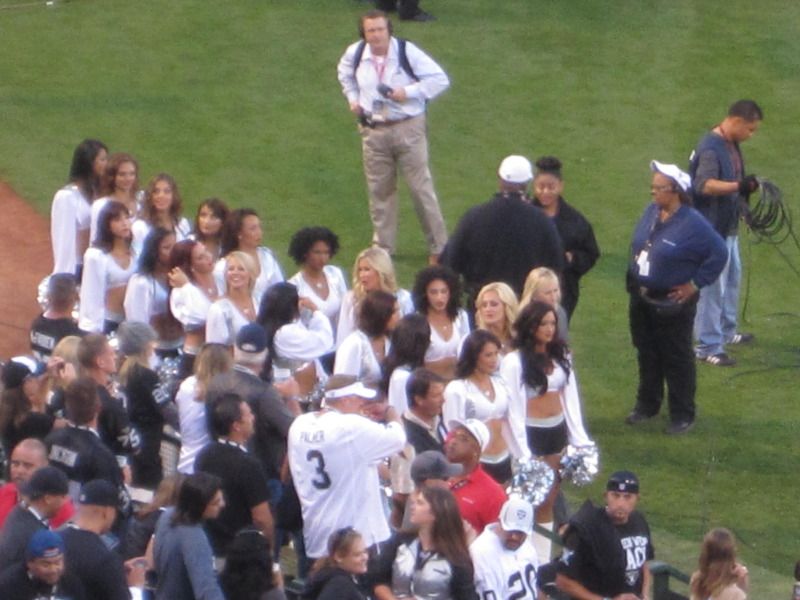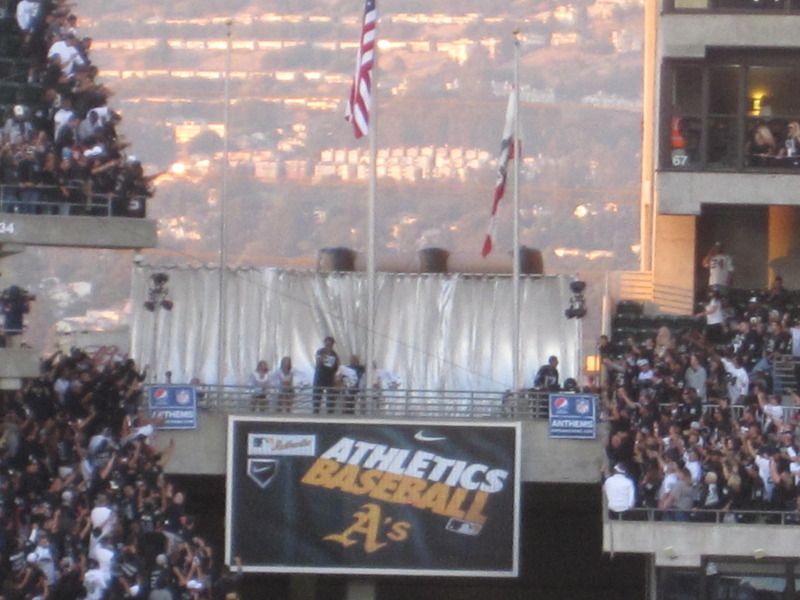 Ice Cube :O!
And my latest event was last Saturday. I tagged along with Destiny to a wedding she was hired to do hair for. I also had a chance to meet and chat with a MAC makeup artist, Kristine, at the gig. The bridal party were very sweet and very chill. I prepped and curled hair for two of the bride's family members while Destiny styled and put finishing touches on the bride and her relatives. Again, I wish I had better pictures of the event.
Hair products!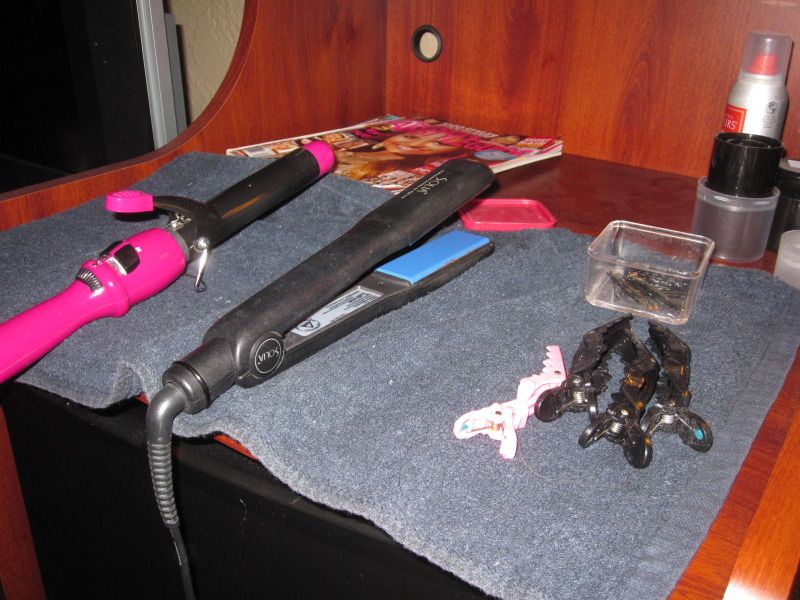 Just some of the hair tools.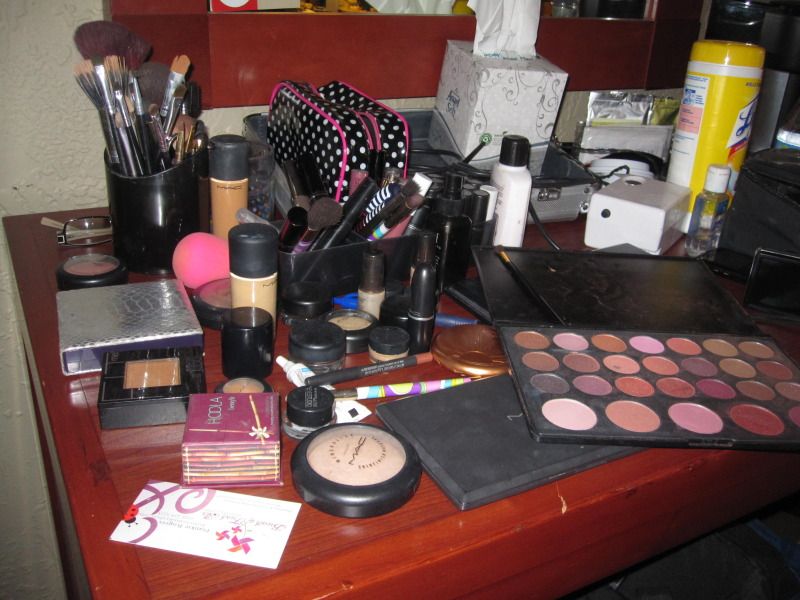 Makeup station.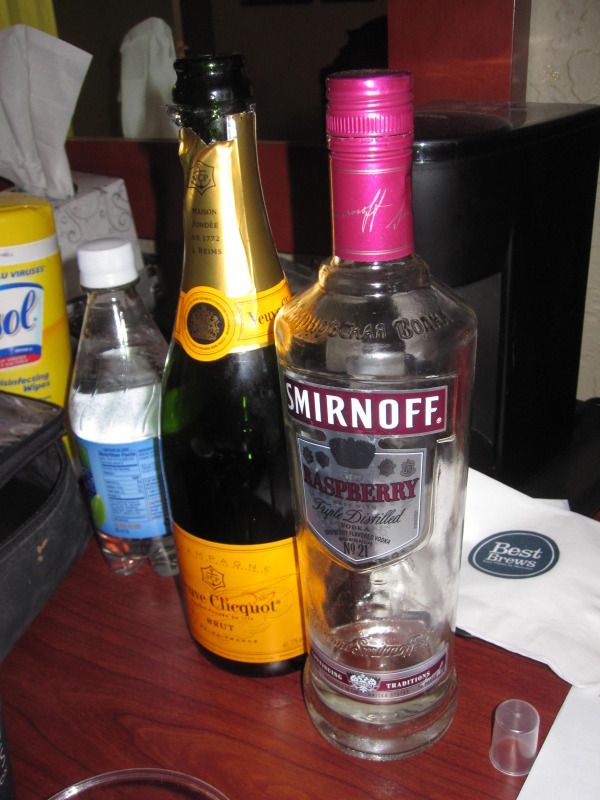 Some beverages lol.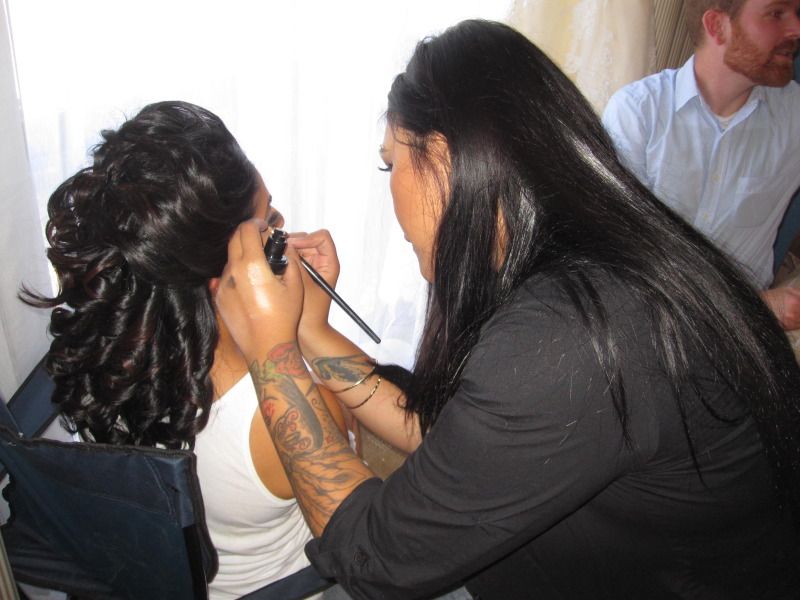 Kristine doing her magic.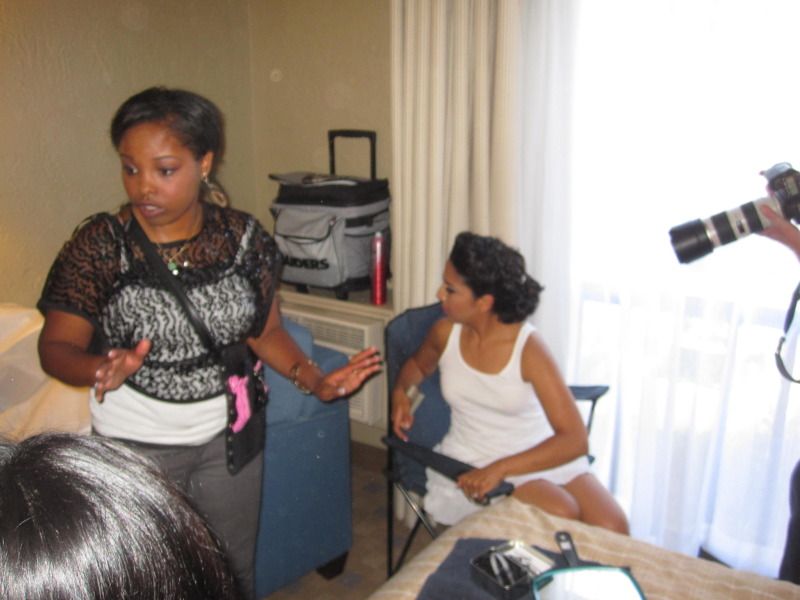 Destiny having just worked her magic and the photographer working his.
Wow, what a long post. But yeah, hopefully now you guys can see why I haven't been posting too much lately. I've been at these events on top of my school and part time job. I've been out of the makeup loop but I'm trying to get back into it somehow! Still working on trying to put on makeup everyday....it can sure get exhausting.
I hope you guys enjoyed this post. Let me know if you enjoy reading stuff like this!