Hello everybody! Last weekend I attended a huge hair show hosted by CosmoProf, which is a wholesale supplier for licensed hairstylists, nail technicians, and estheticians. Because of work and other little things, I was deeply disappointed that I couldn't stay as long as I wanted to. I had been looking forward to this show all year, but I suppose at least I was able to go for a little bit. I took 200+ pictures, managed to delete all the blurry/repetitive ones and get the number down to 85. There should be less than 70 in this post but definitely a lot.....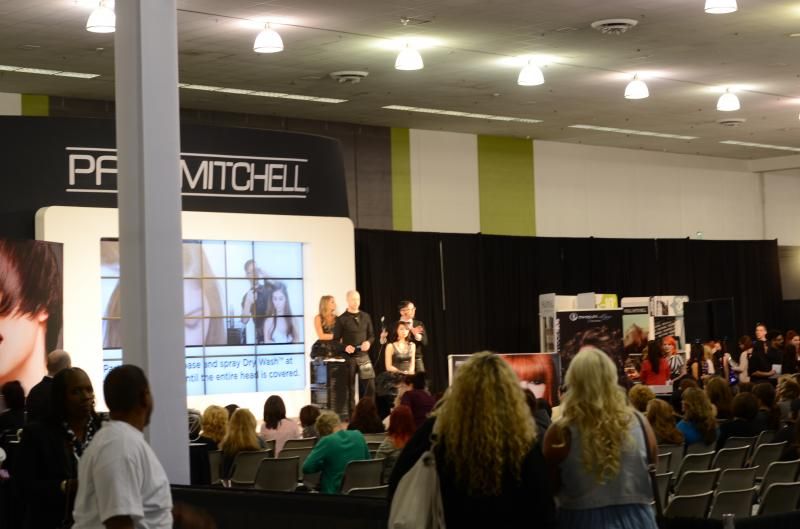 Paul Mitchell stage on the main floor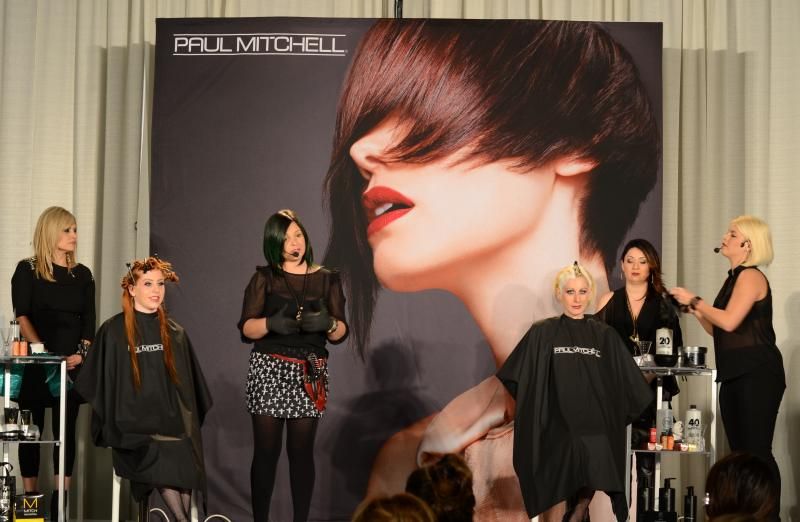 Paul Mitchell color class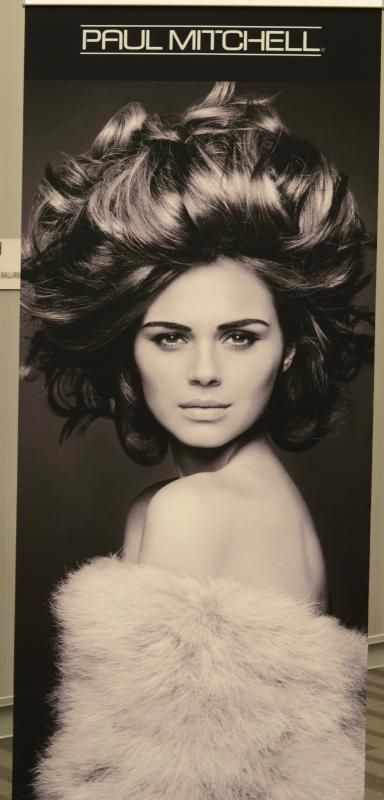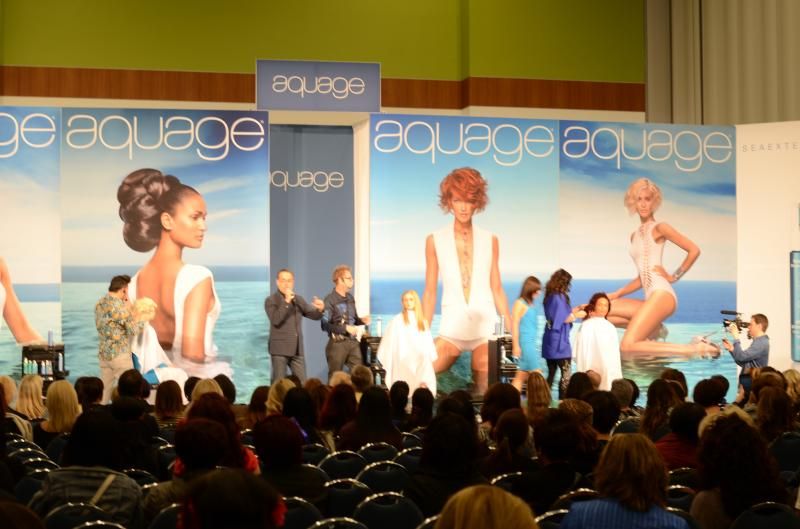 Aquage cutting class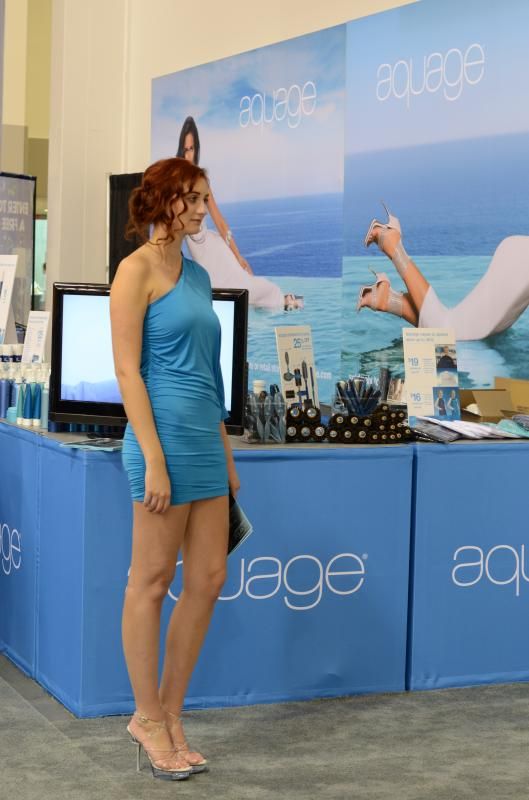 Aquage booth with one of their tall, gorgeous models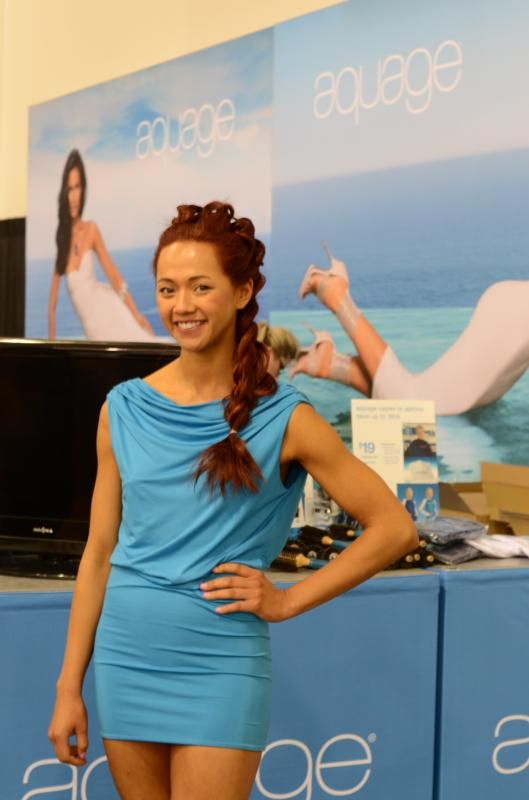 Another Aquage model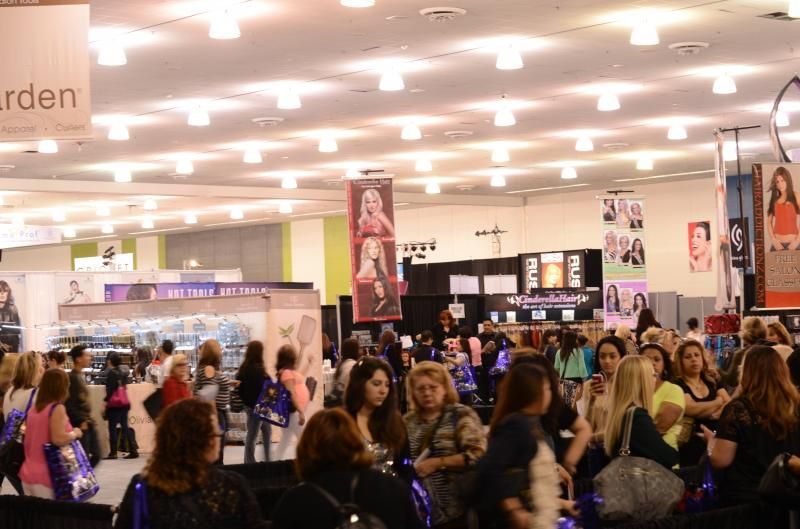 Chaos on the main floor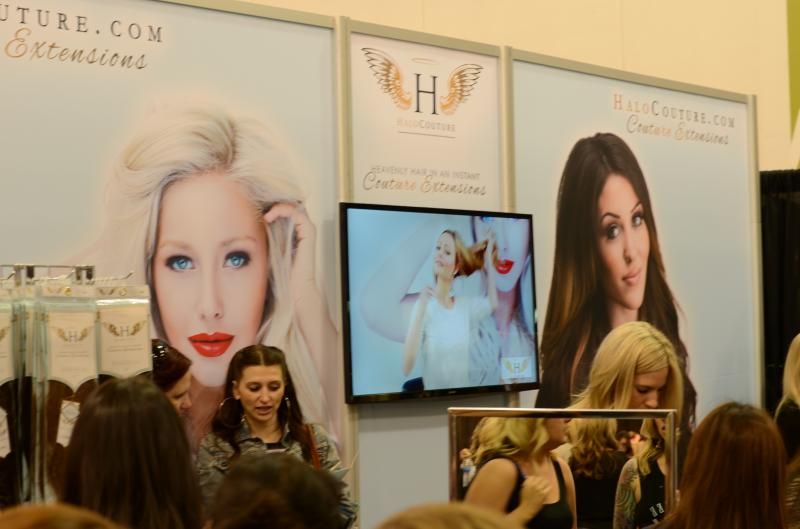 Hair extensions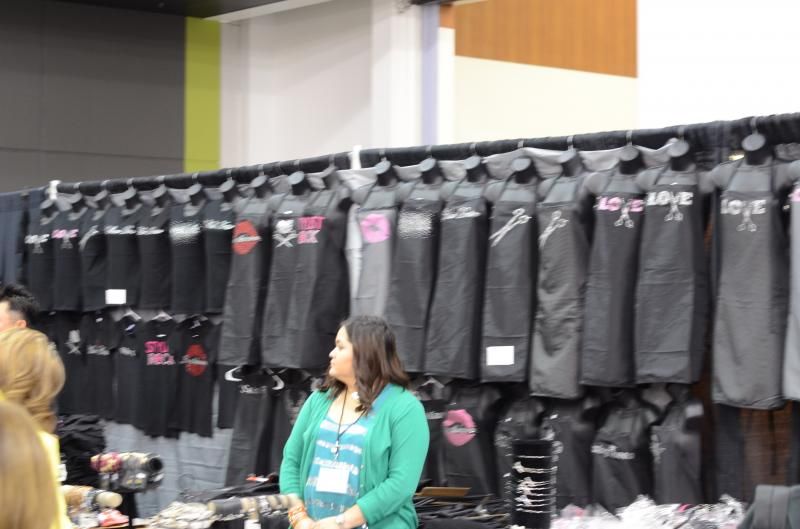 Aprons for hairstylists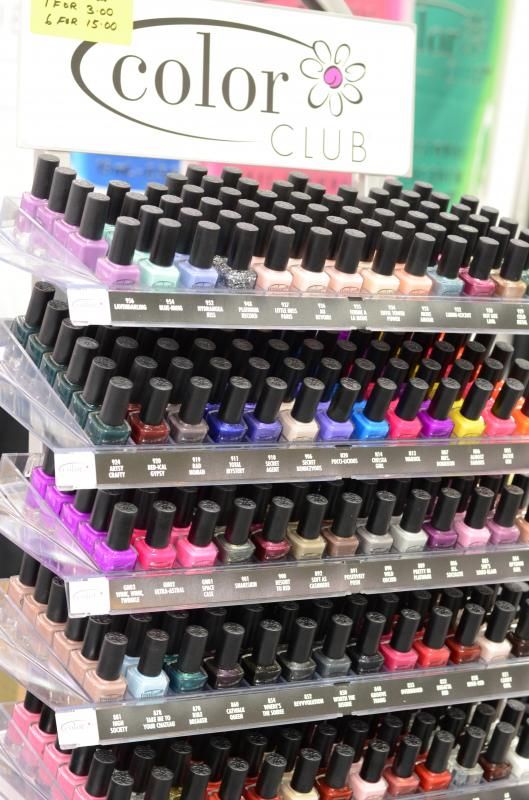 Color Club polishes. Check out those prices.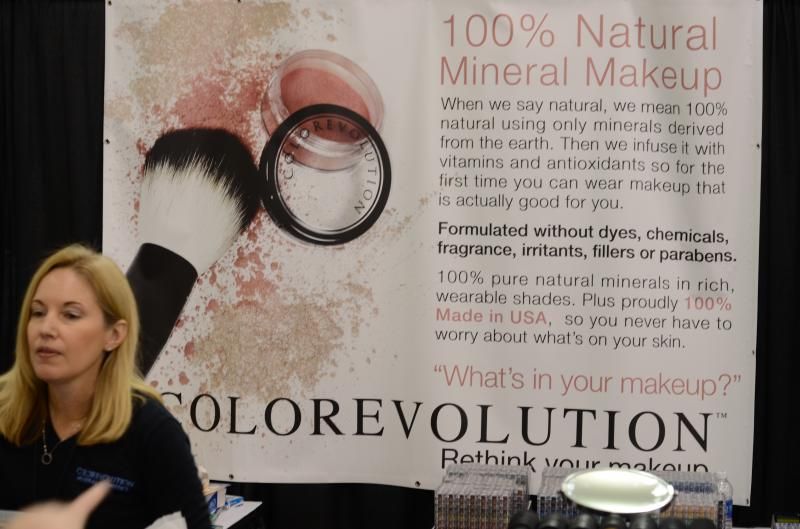 One of the few makeup booths at the show.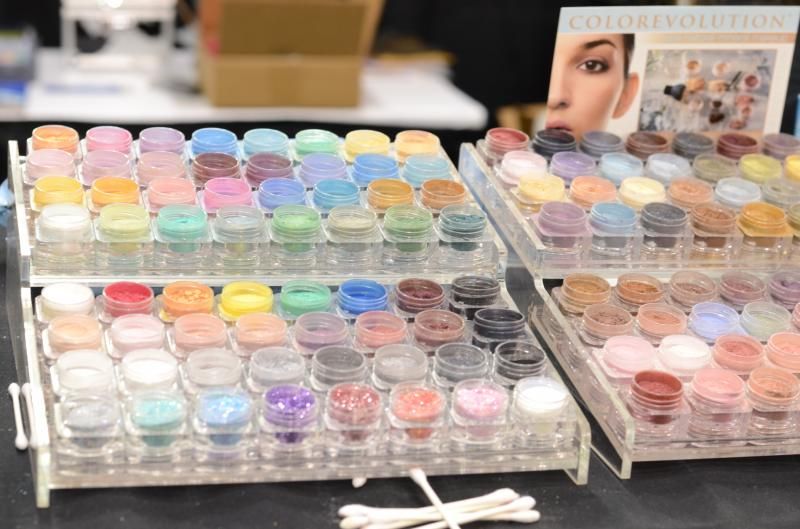 Muse Beauty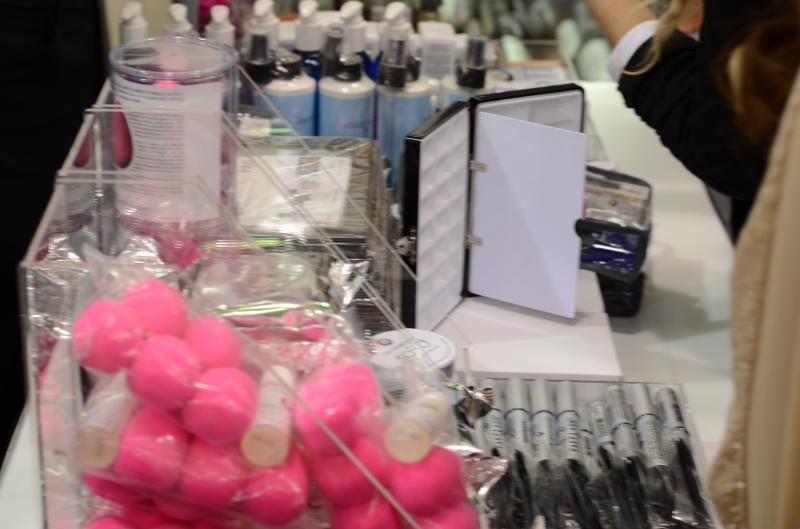 Beauty blenders, Beauty So Clean, Japonesque lip palettes, and more!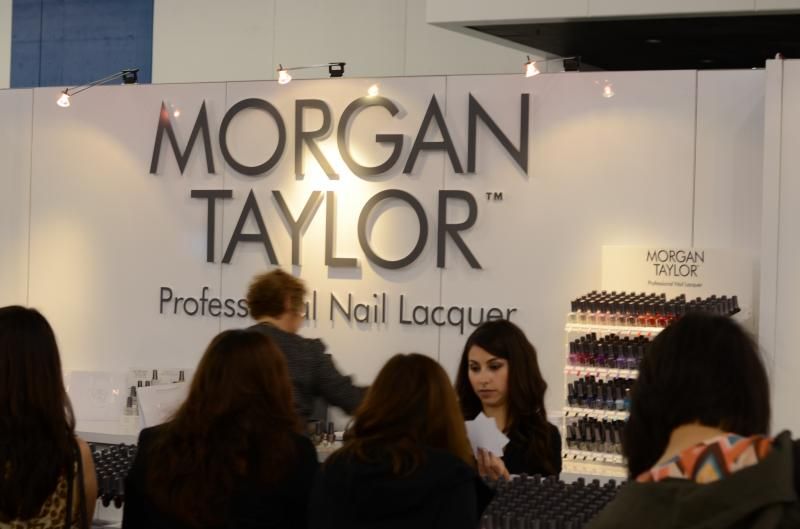 Morgan Taylor polishes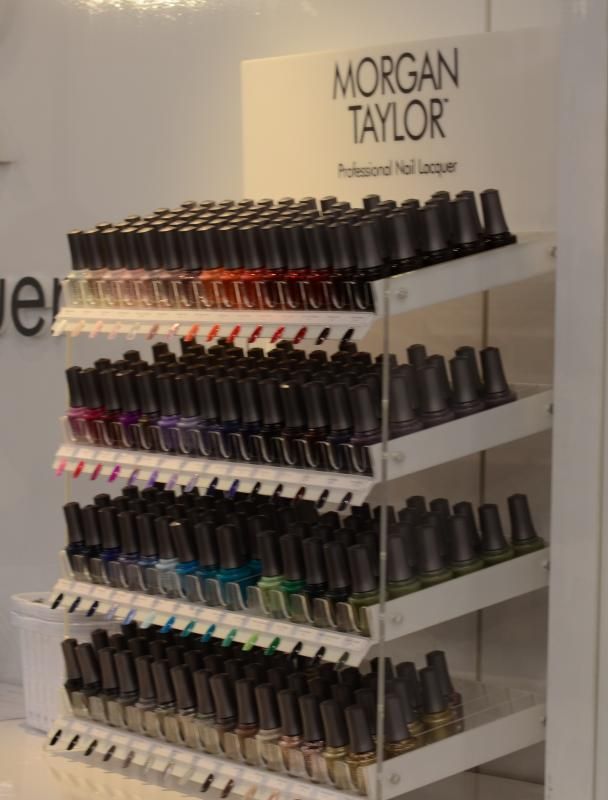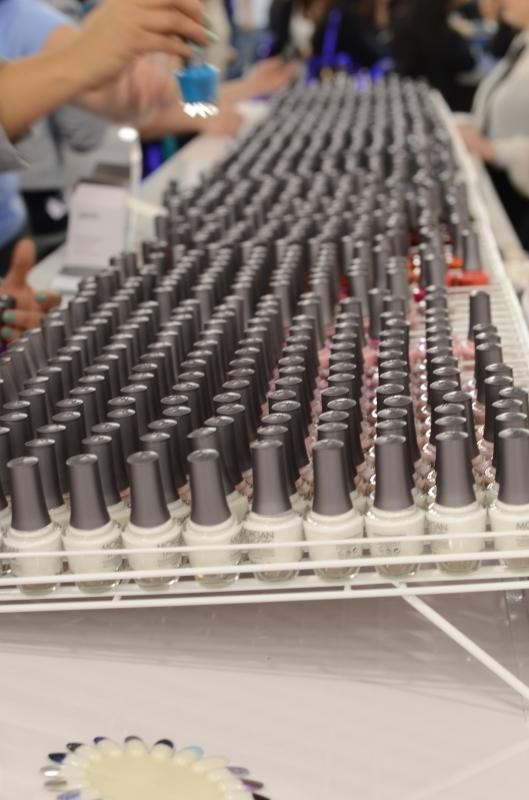 It's endless!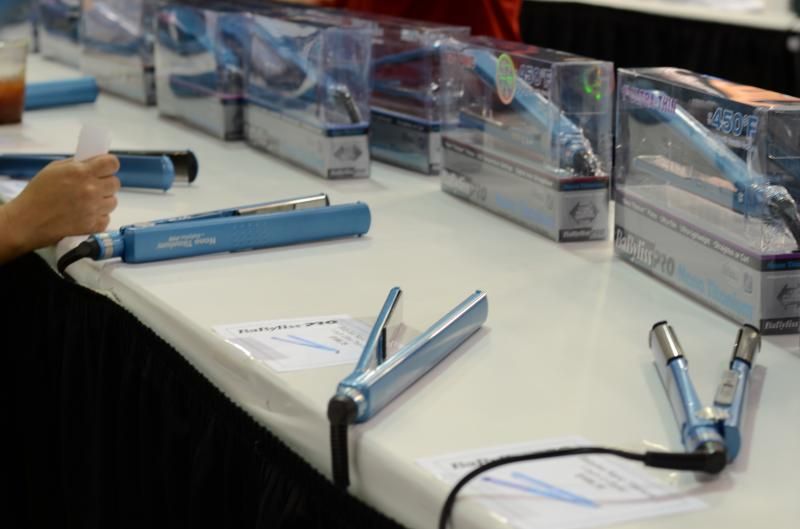 Babyliss irons
Rusk stage on the main floor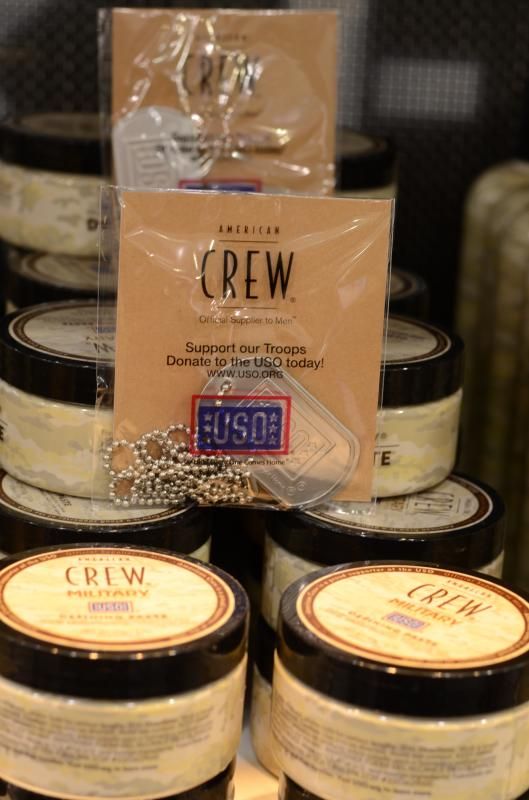 Men's hair products by Crew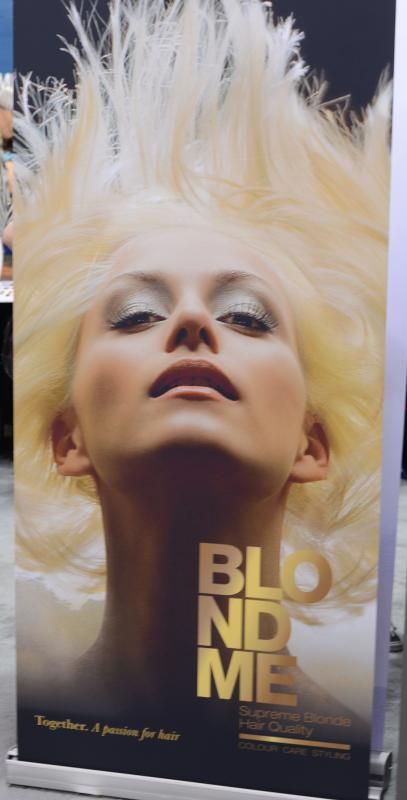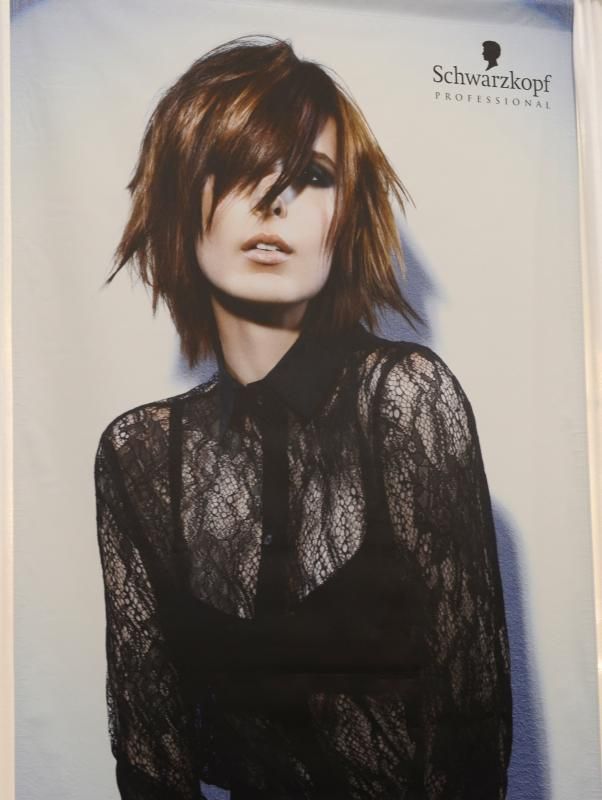 Cinderella hair extensions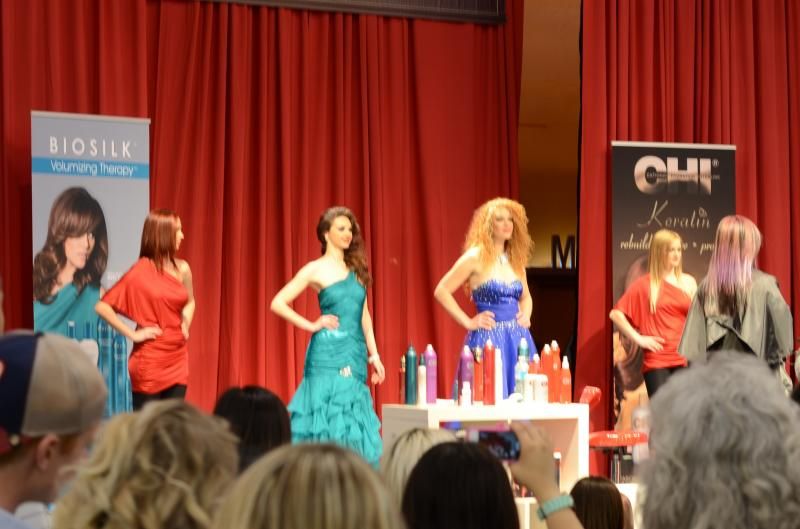 Chi stage on the main floor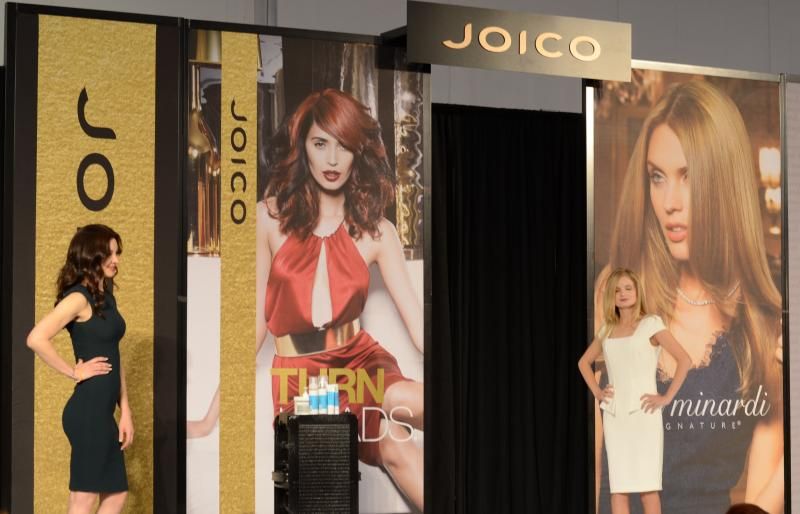 Joico stage on the main floor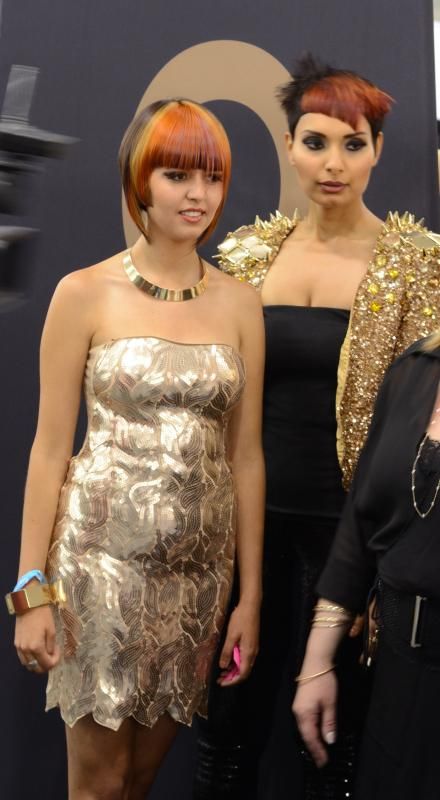 Joico color and cut models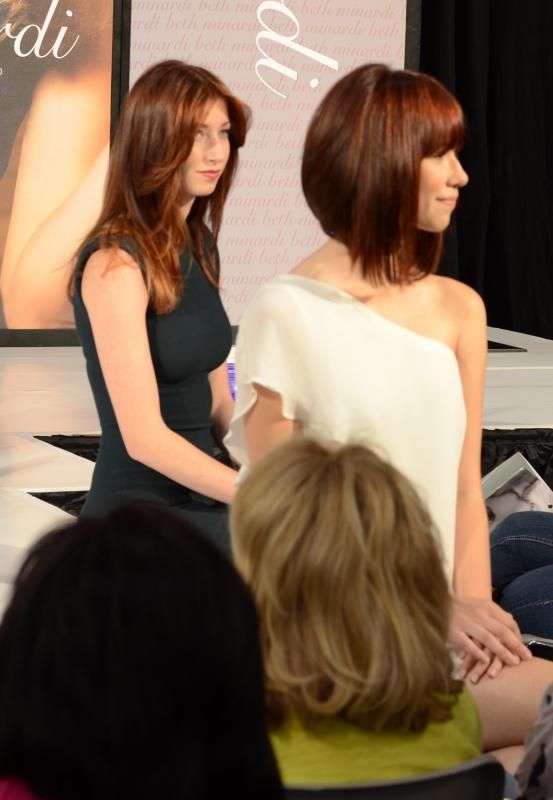 More Joico models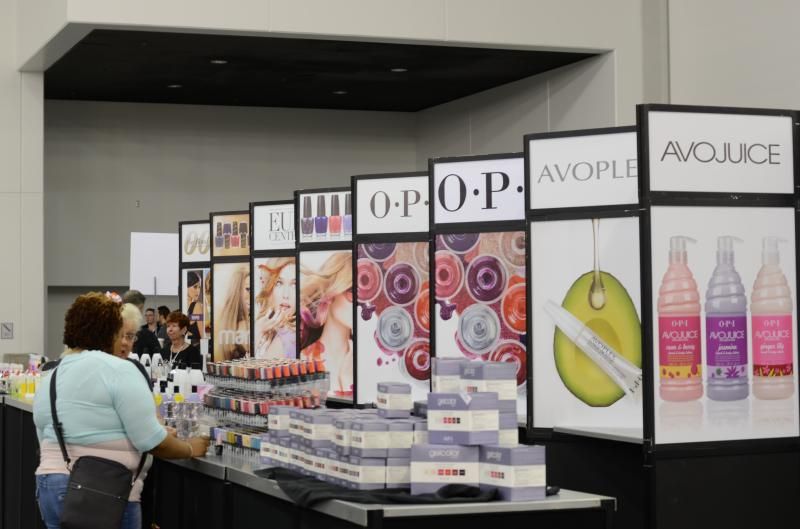 OPI booth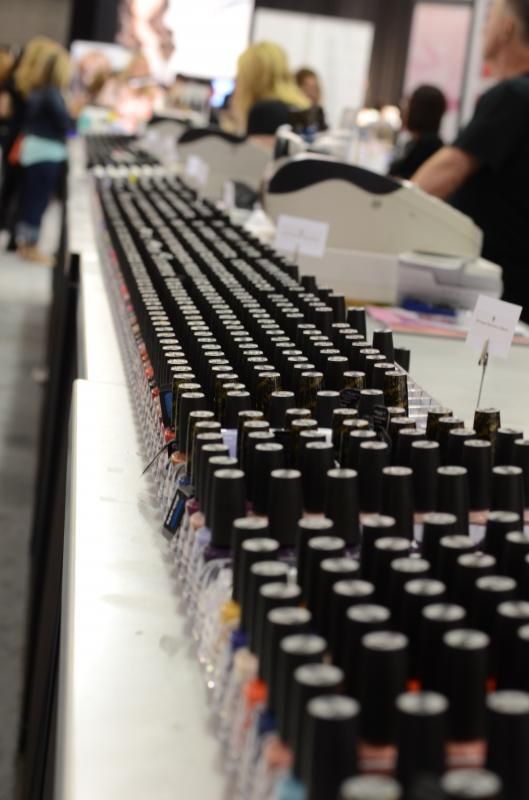 OPI nail lacquers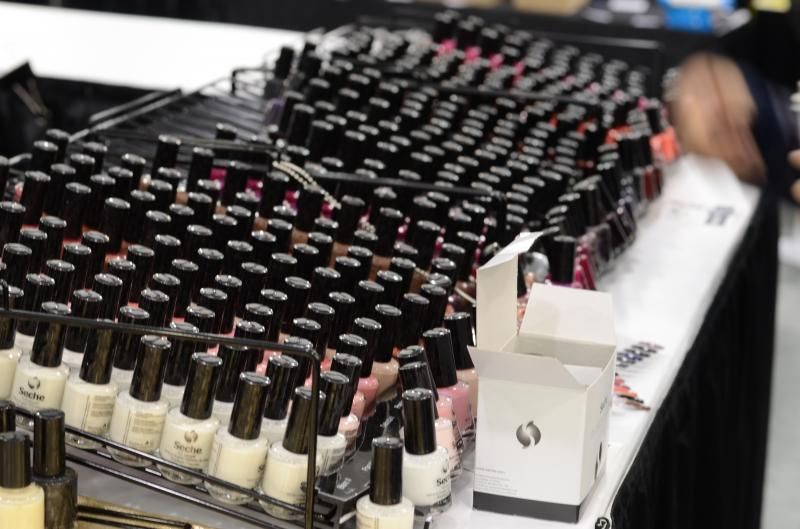 Seche Vite polishes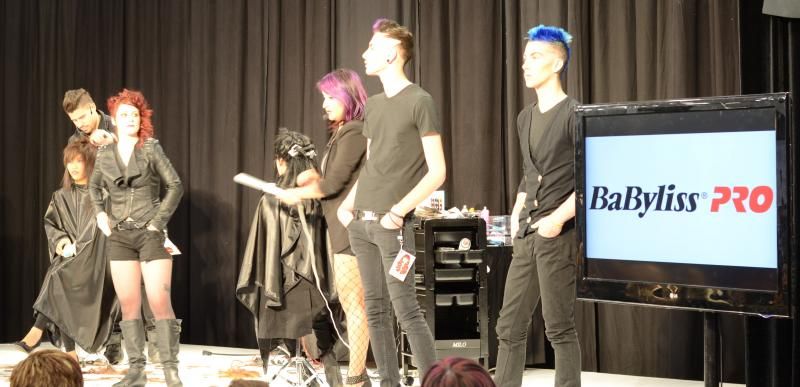 Babyliss stage on the main floor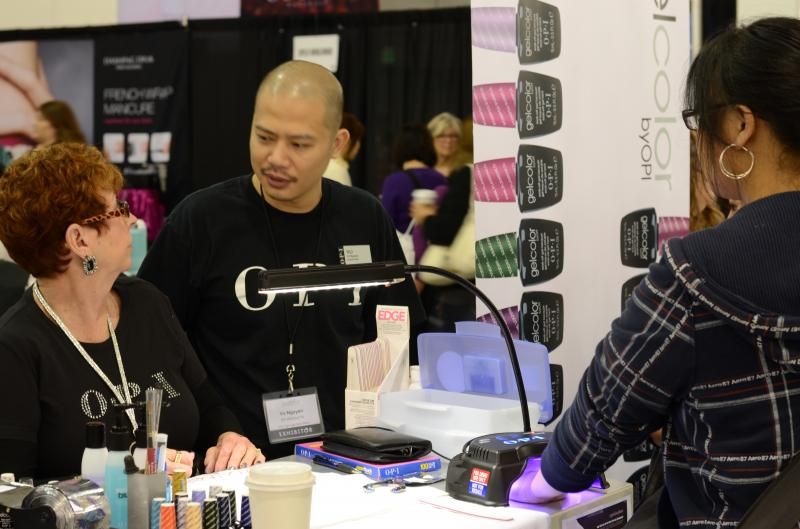 The true "Beautiful Nail Salon" (Angelah Johnson reference). They would only
do one gel nail for you.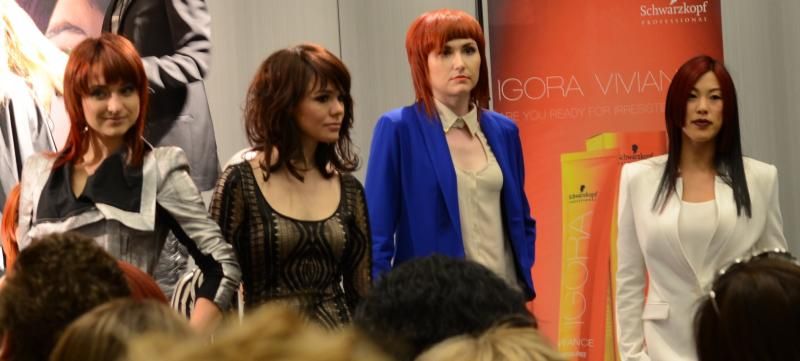 Schwarzkopf color and cut models
Schwarzkopf color and cut models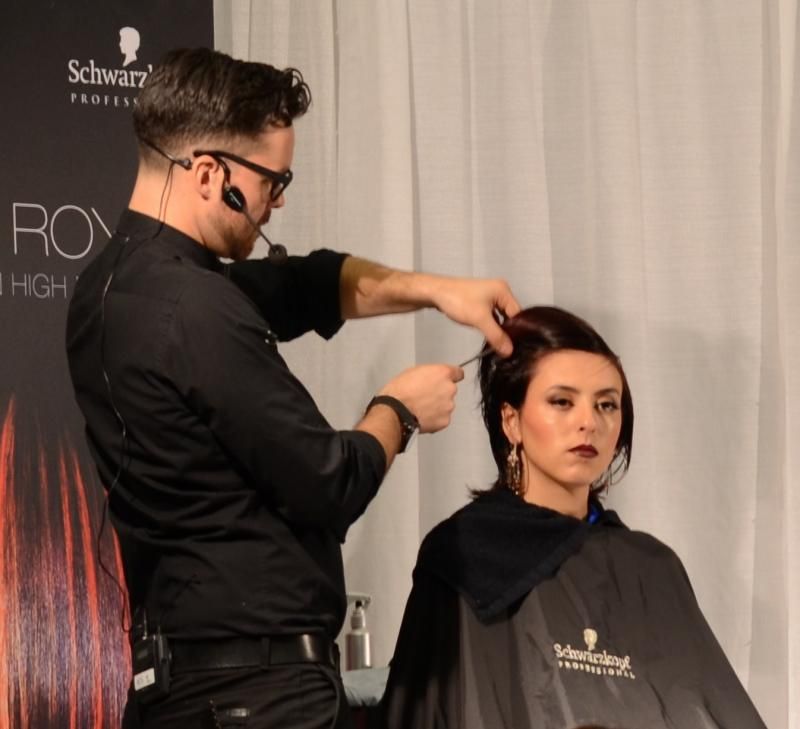 Canada's #3 men's hairstylist cutting a mohawk style.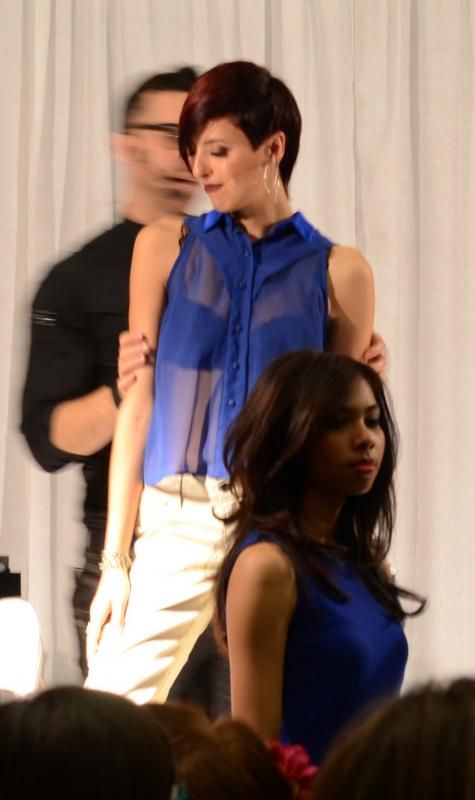 Turned out AMAZING
Overall, the show was a lot of fun. According to more advanced professionals, the show has become a lot more commercialized and focused more on selling products than on education. But to a recently licensed cosmetologist, there was a lot to learn and a lot to see. Can't wait till next year!
What would you be most interested in seeing if you attended a hair show?