Hello everyone! I hope you all had a fantabulous holiday! I spent a good bit of mine freaking out over how much makeup I own, since I had time to finally sit down and clean up/organize my stash. My drawer of single and duo eyeshadows I was freaking out over especially because it was then that I realized how much freaking makeup I have and do not use. And yet I am continuously buying more stuff. Shame on me.
Here is said drawer: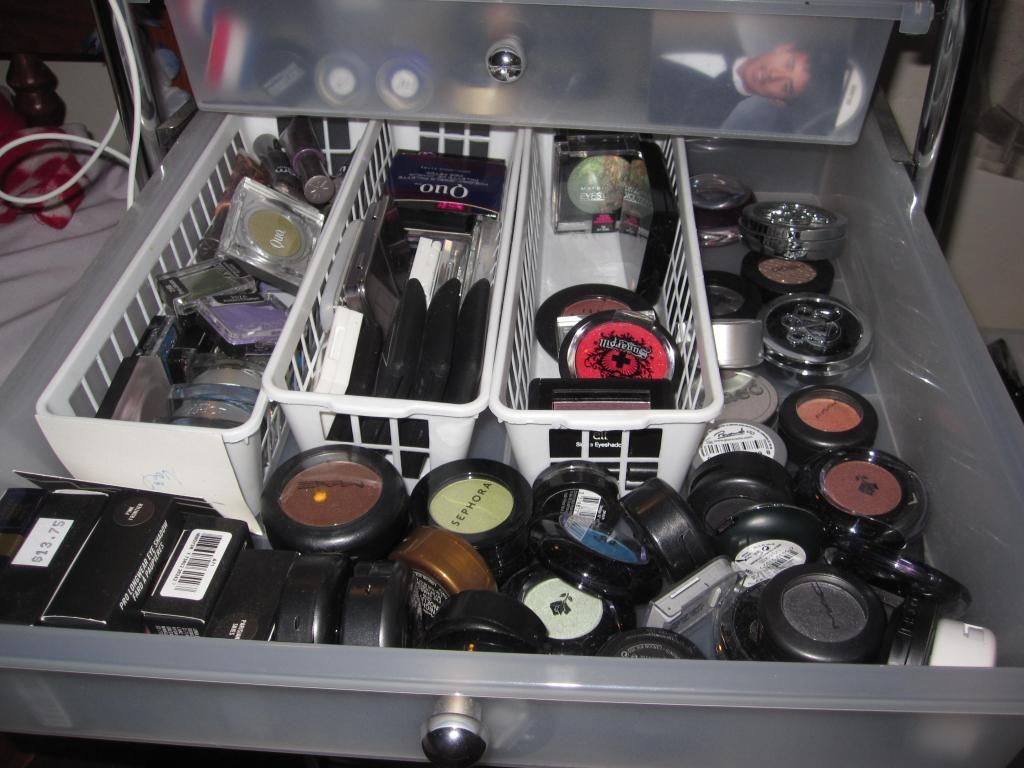 As you can see, I have some brand new in box items, and some eyeshadows visibly collecting dust.
This is only one of the drawers I am distressing over. I have too much! I can't believe I'm saying this! Too much makeup! I already cleaned out my stash considerably last year and already I have accumulated so much more. Of course being the hoarder I am, I can't part with anything yet. So I have vowed to to use at least two rarely used items every time I do makeup for the rest of the year at the very least! Lately I've been rushing my makeup and working out of the same palette (Too Faced Natural Eye Palette) for who knows how long .
So here is today's look:
Haha, I look like a kid in this one.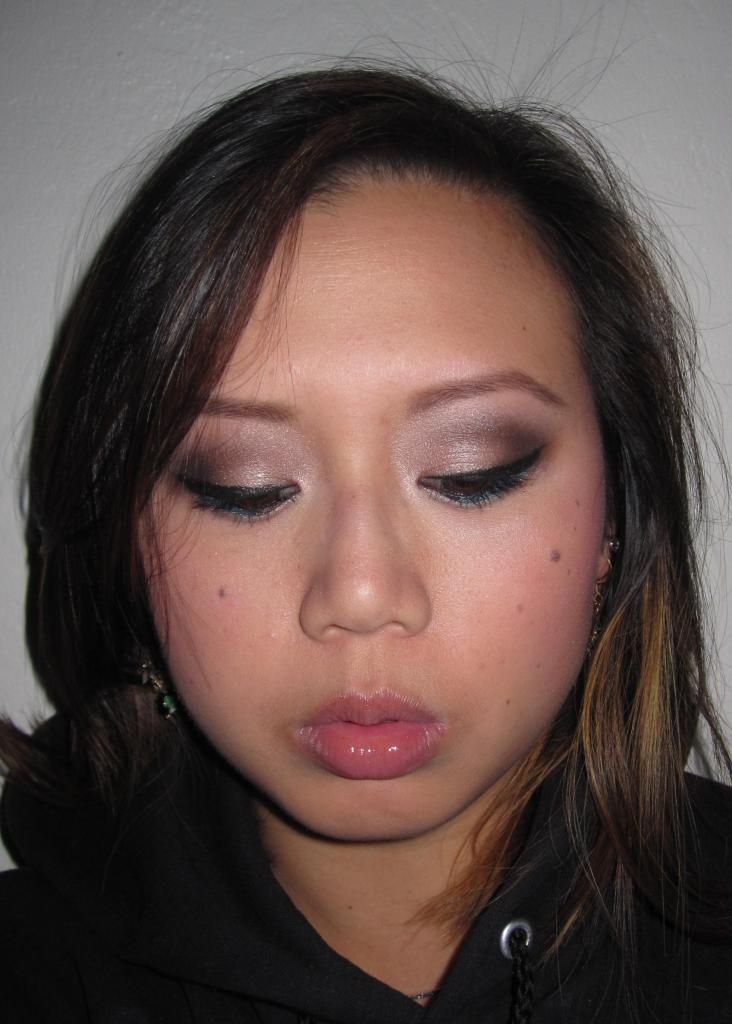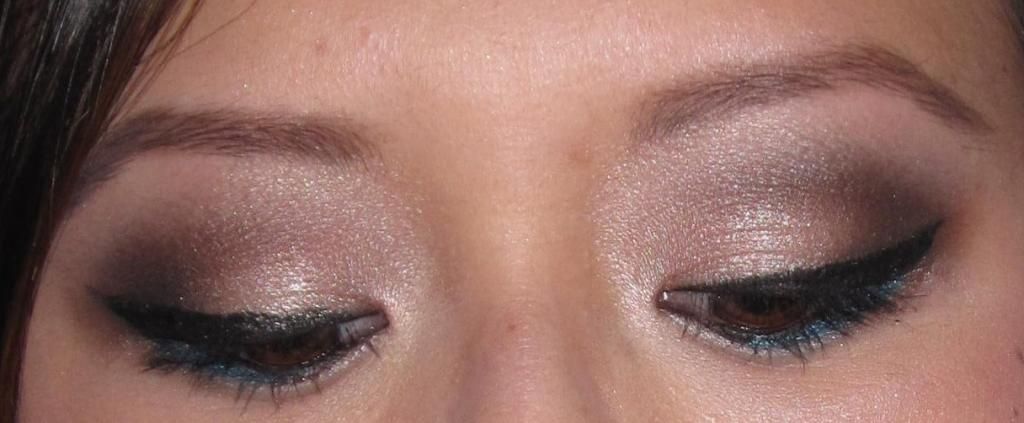 Items marked with an asterisk (*) are the "new" items I have incorporated in the look.
Face:
-Laura Mercier Hydrating Primer
-Lancome Teint Idole Foundation in Bisque 4
-Laura Mercier Translucent Powder
-NARS Laguna Bronzer
-NARS blusher in Deep Throat*
Eyes:
-UDPP in Sin
-Stila eyeshadow in Kitten*
-MAC Pro Longwear eyeshadow in Make Your Mark*
-UD 24/7 Liners in Electric* and Zero
-Sugarpill eyeshadow in Bulletproof
-Inglot eyeshadow in 101R*
-Inglot Gel Liner 77
-Lancome eyeshadow in Best Dressed (discontinued)*
-UD Shadow Pencil in Sin
-CoverGirl Waterproof LashBlast Volume Mascara
Lips:
-Quo lipgloss in Pout
I guess I did pretty good on using new products, huh? Let's see if I can keep this up!