I went out for dinner and drinks with some friends last night, and it's been so long that I've been on a girl date that I didn't know what type of makeup to do. A friend suggested I do smoky eyes and incorporate some green in there. By the time he sent that text to me, I had already slapped Chanel's Mirifique all over my eyelids so I threw the green in the lower lashline.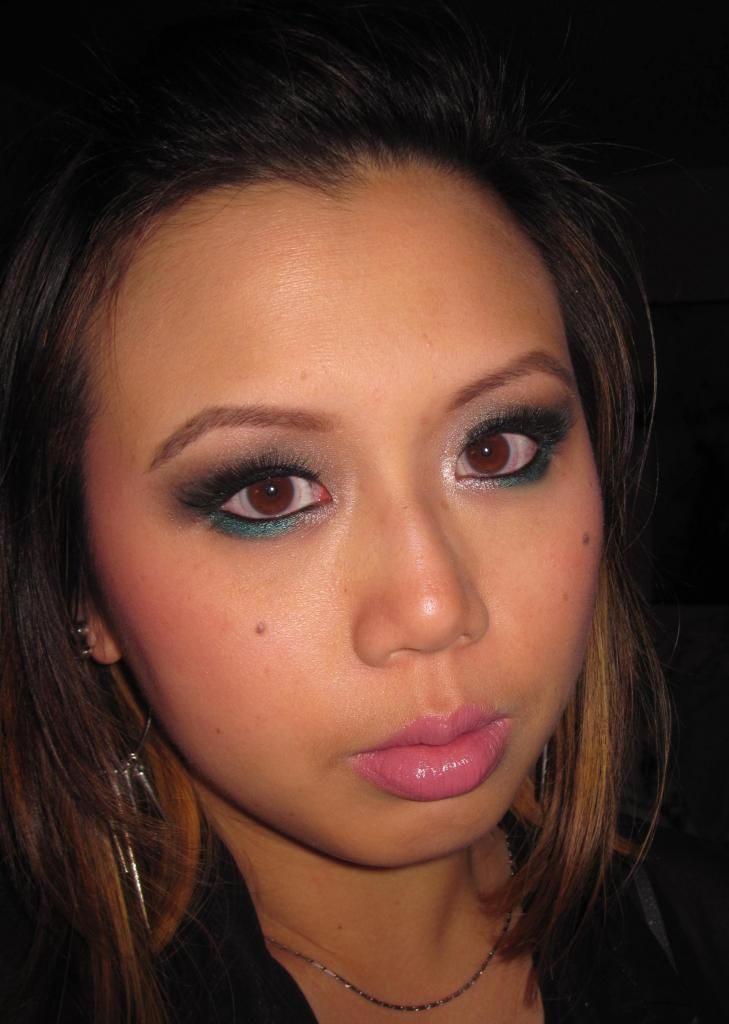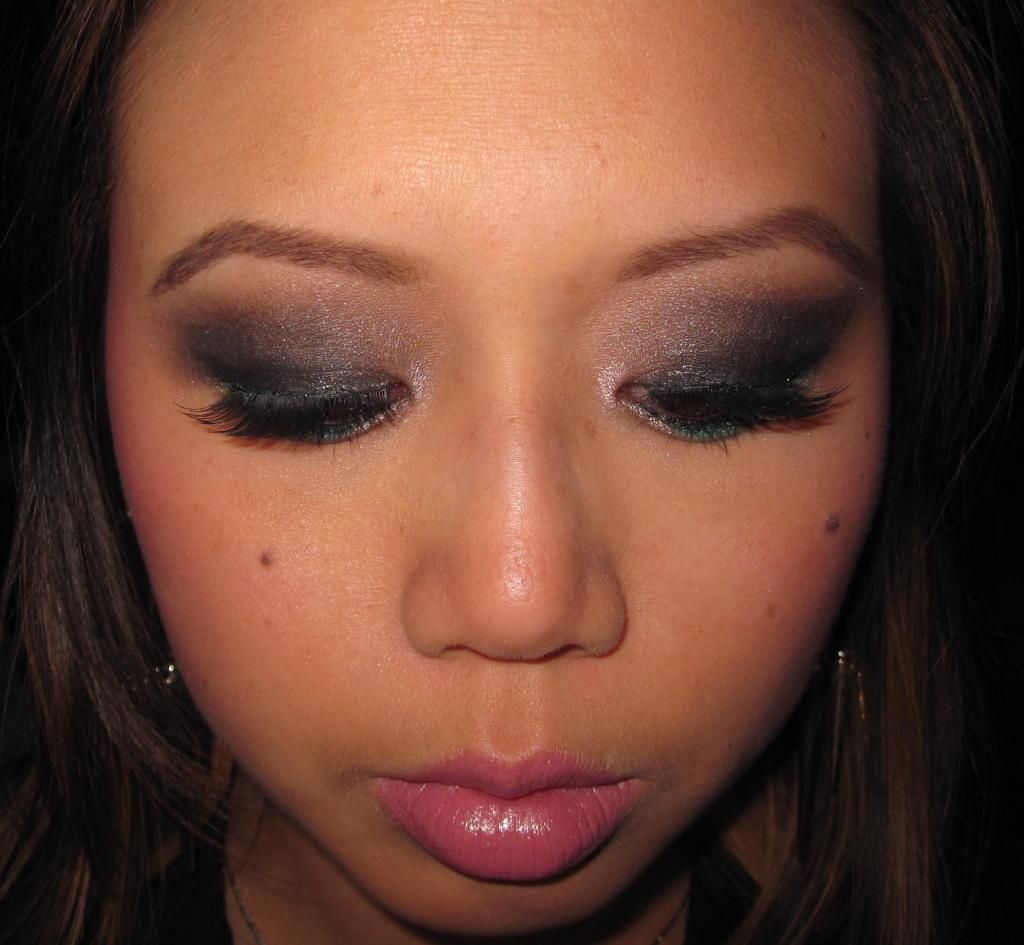 Face:
-Laura Mercier Hydrating Primer
-Lancome Teint Idole Foundation in Bisque 4
-Annabelle BB stick concealer in Medium
-Laura Mercier Translucent Powder
-NARS Laguna Bronzer
-Illamasqua Blusher in Thrust
Eyes:
-UDPP in Eden
-Chanel Illusion d'Ombre Long Wear Luminous Eyeshadow in Mirifique
-Too Faced Natural Eye palette: Sexpresso and Heaven
-Inglot Gel Liner 77
-UD 24/7 Liner in Zero and Covet
-MicaBella Shimmer Powder in Luck O'the Irish
-CoverGirl Waterproof LashBluast Volume Mascara
-Daiso lashes
Lips:
-Lancome Color Fever Lipstick in Rose Tempest
So as you can all probably see, my eyes are pretty red. They really do not like contact lenses, neither do they like lashes, and the two together give my eyes misery. With contacts in general (I use acuvae oasis for astigmatism), they tend to dry out my eyes no matter how often I use eyedrops or take them out completely and wash them. Anyone have some contact lens wisdom they could give me? I would super appreciate it.