And the stash shopping continues! Sort of. I just bought some makeup online (DO IT. KICK ME IN THE FACE T____T).
Anyways, today was another one of those days where I had to rush my makeup and run out the door. I was getting tired of not having enough time to take pictures while the makeup was still fresh, so today I opted to bring my camera and take pictures in the locker room right before work. Haha! I think I'll keep this as a last resort technique, because having my hair pulled back for the pictures is not the most flattering look for me. Neither are my awkward smiles.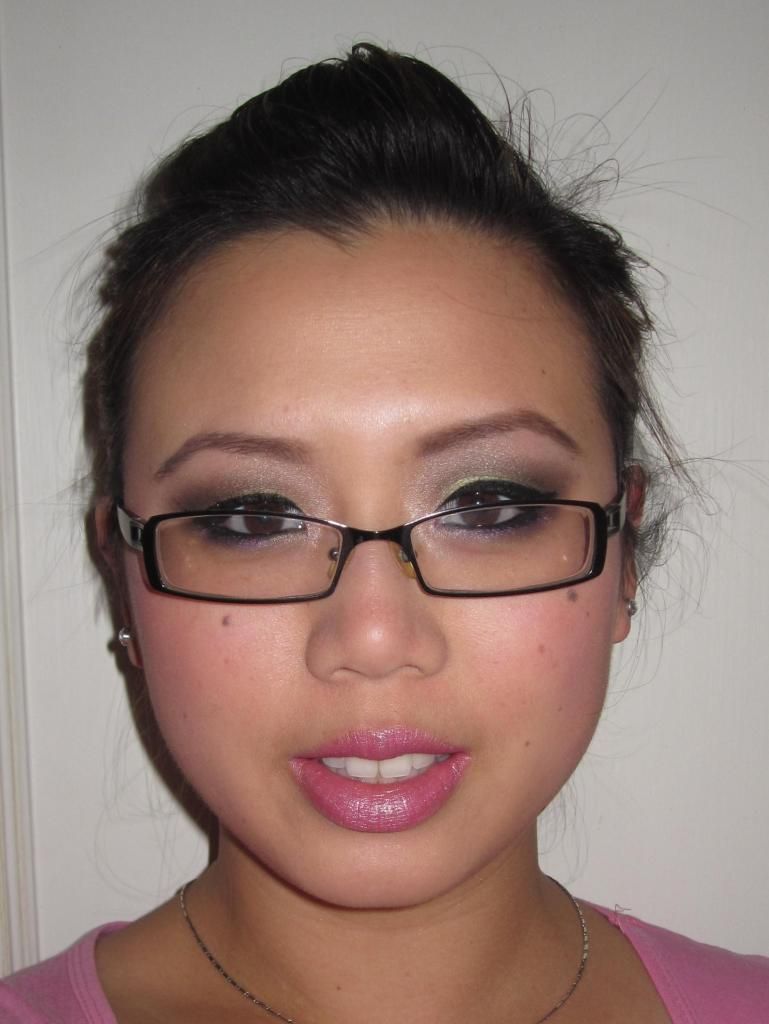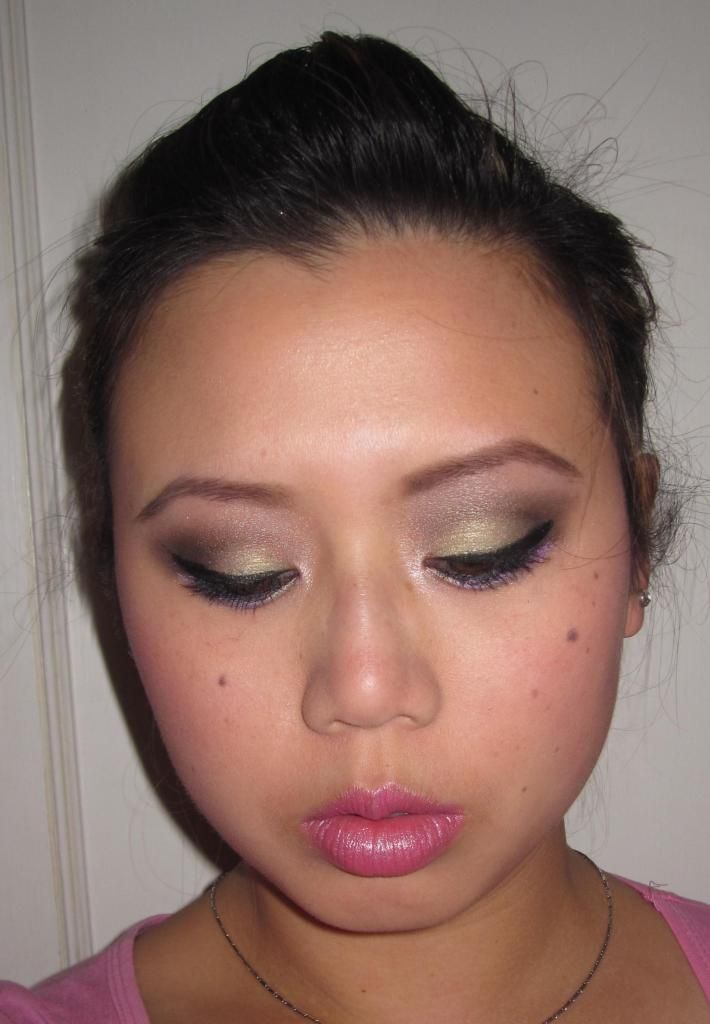 As usual, items marked with an asterisk (*) are "new" items that I have retrieved from my stash.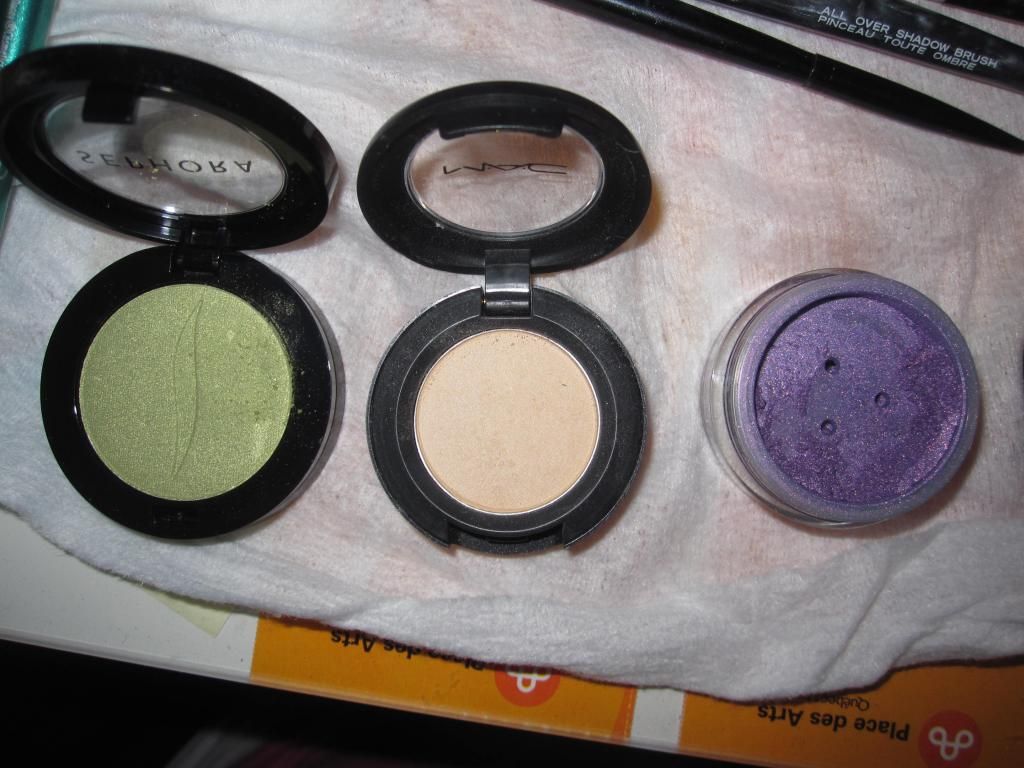 L-R: Sephora Lime Green, MAC Daisychain, Micabella Passion
Face:
-Laura Mercier Hydrating Primer
-Lancome Teint Idole Foundation in Bisque 4
-Smashbox Pressed Setting Powder in Light
-NARS Laguna Bronzer
Illamasqua Blusher in Thrust
Eyes:
-UDPP in Sin
-Sephora eyeshadow in Lime Green (d/c)*
-MAC Pro Longwear Eyeshadow in Make Your Mark
-MAC eyeshadow in Daisychain*
-UD Shadow Pencils in Delinquent and Sin
-Sugarpill eyeshadow in Bulletproof
-MicaBella eyeshadow in Passion*
-Inglot gel liner 77
-Covergirl Waterproof Lashblast Volume Mascara
-UD 24/7 Liner in Zero and Oil Slick
Lips:
-MAC lipstick in Hot Gossip
Have a safe New Year's Eve, everyone! Party safe!