Whilst making Christmas cards one day, I got bored and whipped out OCC Liptar in Black Dahlia. I tried it on, fell in love, and threw on the rest of my makeup for work later that evening.
I didn't have a chance to take pictures until after work, so I made an effort to touch up my makeup, including reapplying foundation where needed and touching up the liptar. Black Dahlia was not particularly cooperative, as it clung on to the dead skin on my lips and refused to apply evenly. Now, I've used liptars before and I don't recall them being this stubborn. Nonetheless, I love the color and decided to share with you guys.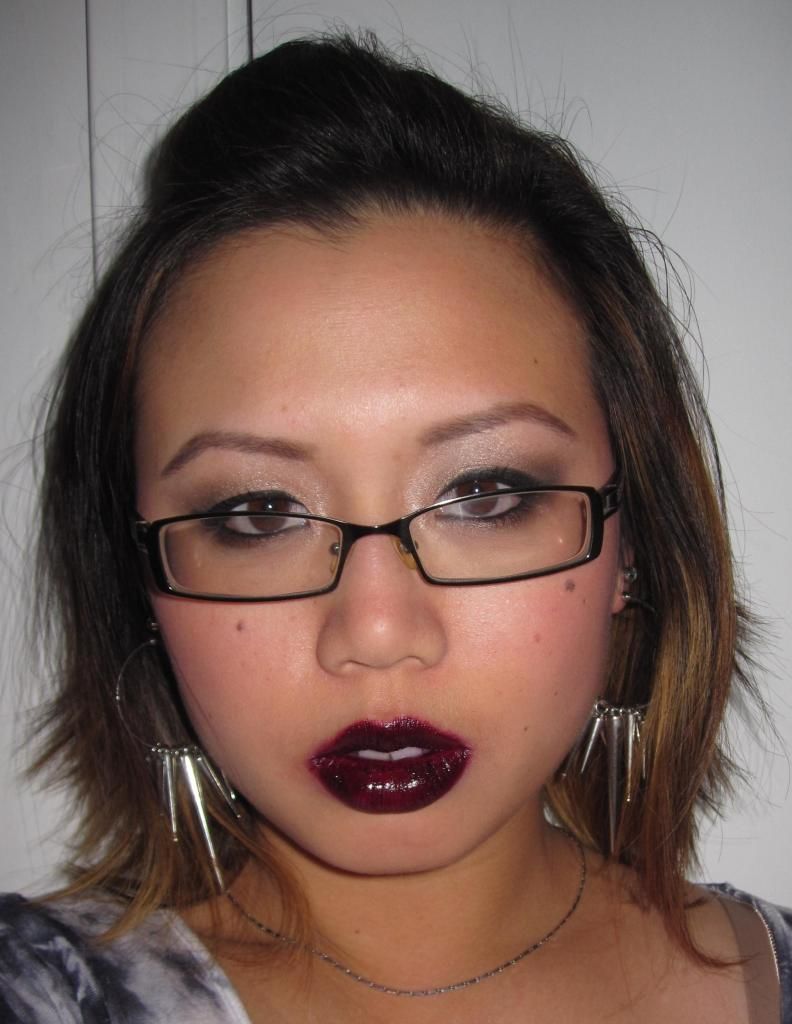 Eyes:
-UDPP in Sin
-Too Faced Natural Eyeshadow Palette: Heaven, Sexpresso, Pushup, and Silk Teddy
-Inglot Gel Liner in 77
-CoverGirl Waterproof Lashblast Volume Mascara
Face:
-Laura Mercier Hydrating Primer
-Lancome Teint Idole Bisque 4 Foundation
-Laura Mercier Translucent Powder
-NARS Laguna Bronzer
-Illamasqua Blusher in Thrust
Lips:
-NYX Lip Pencil in Auburn
-OCC Lip tar in Black Dahlia
Like I said before, I really love this color. I'll wear it a few more times and see if I can get it to work.