I've been wanting to do this sort of post for a loooong while now but never got round to it. Since then I've accumulated much more items that I've hit pan on. Since I do tend to stick with using the same products despite drowning in makeup, many of these are items I use everyday.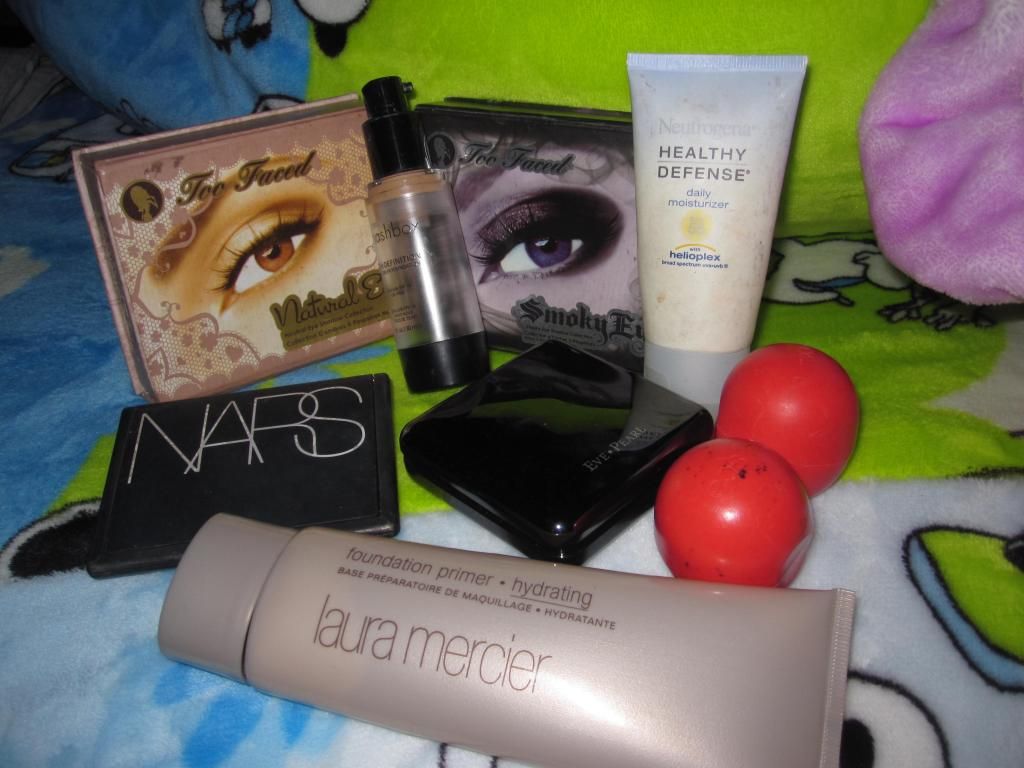 Here are the majority of them....and then I found some more later lol.
1. Laura Mercier Hydrating Primer ($40 for 3.4 fl oz or 100 ml)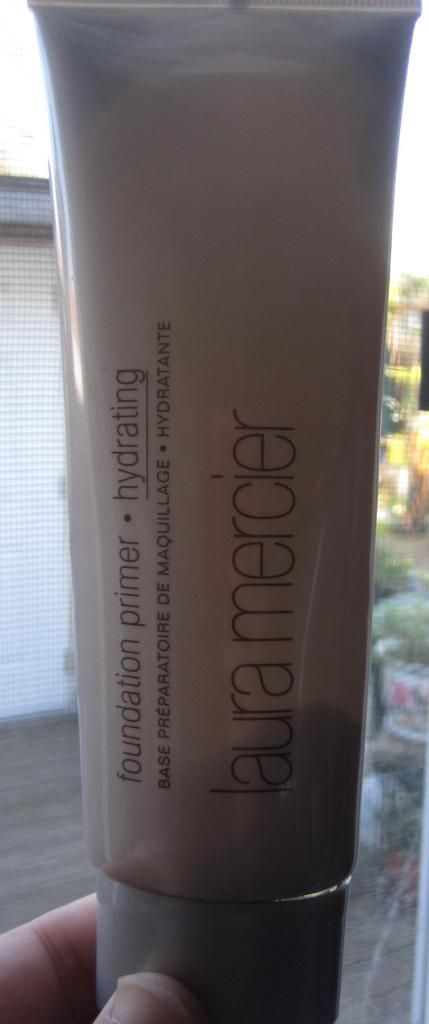 This has been my go to primer for the past year or so since I've purchased the XL version at Sephora in October 2011. I like it because it feels more like a moisturizer, as opposed to most silicone based primers that leave a freakishly smooth feel on the skin. However, as a primer it's not all that. It doesn't even out skin tone (not that it claims to since it's a hydrating primer) and is just okay when it comes to making my foundation last longer. I do find that I get a little bit shiny after 4 or 5 hours. If you have super dry skin and need the extra hydration, you are better off using an additional moisturizer in addition to your primer. I found this out during my last trip to Quebec, where the harsh winter air simply ate up the moisture in my skin.
2. Aveeno Baby Daily Moisture Lotion ($6 for 8 oz or 227g)
I'm a big fan of the Aveeno line, and I discovered that the Aveeno baby line was a little more affordable than their other lotions. I purchased this back in my undergrad days and I still have a bit to use up. It's a good moisturizer in that it is very gentle, and is best for normal skin types. If you have super dry skin, you will definitely need something more moisturizing. This is a nongreasy formula but does take a little while to absorb into the skin as I find with most Aveeno lotions.
3. Neutrogena Daily Moisturizer with SPF 50 ($16 for 1 fl. oz.)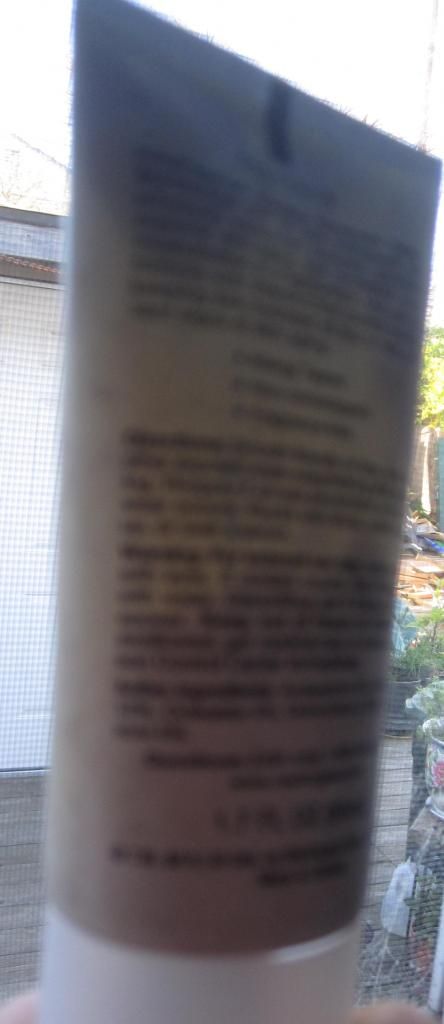 I'm very good at using this moisturizer during the summer when it's hot as hell, but not very good with it the rest of the year. This moisturizer does have that slight tacky feel upon application as most products containing high SPF have, but it's definitely light enough to wear under makeup. To me, it is rather expensive for a drugstore product but you can often find these on sale for BOGO 1/2 off.
4. EOS Lip Balms in Summer Fruit ($3.29 for 0.25oz or 7g)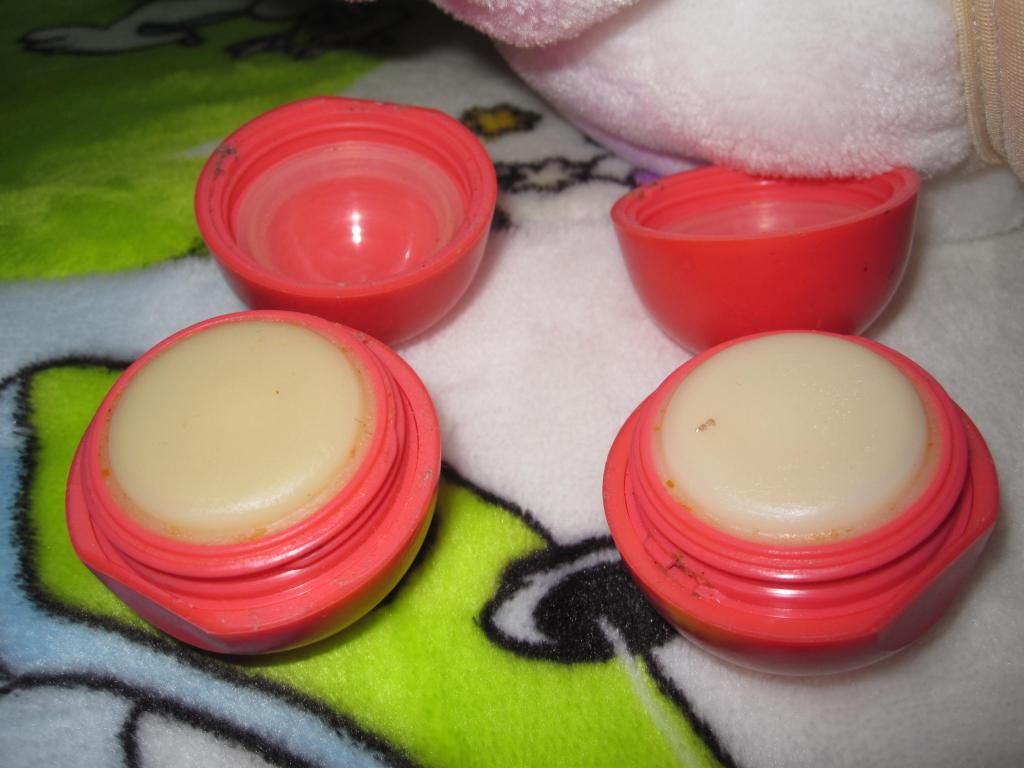 I was actually obsessed with these guys for a while, and I've used up at least 2 of these. I really liked the idea of these being organic and natural, but most of all, I loved the scent and taste. They're actually not the best lip balms, as they feel more waxy than moisturizing. However, I like using these before applying lipstick because I find that it doesn't give the lipstick as much slip as a more moisturizing lip balm would.
5. Eve Pearl Dual HD Foundation in Light ($56 for 11.77g or .41oz)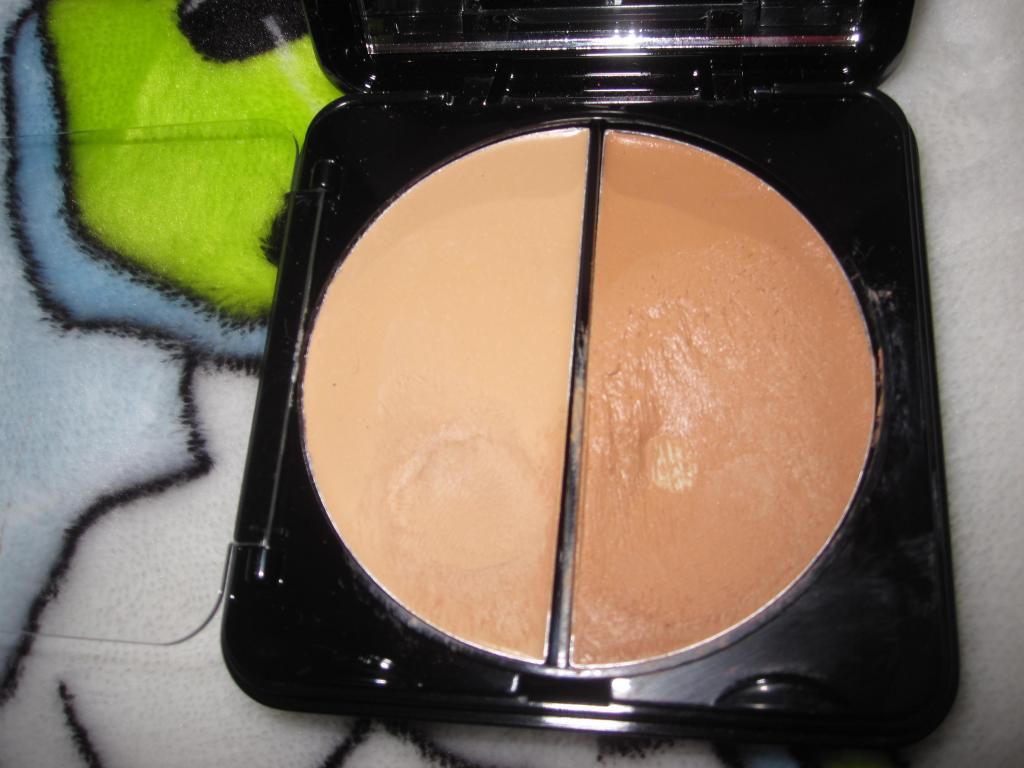 Yes, this is a very very expensive foundation. Lucky for me, I picked it up on Hautelook for around $15. This is actually the old packaging. But who cares? This is the best foundation I have ever used. Ever. Even as a noob, my face looked airbrushed when I used this. I found that the darker side matched my face so I used the lighter side for undereye concealing. The coverage is absolutely fantastic, and I find that I don't have to go back to do extra spot concealing. I try to save this for special occasions because it's so amazing and there's not a whole of product in the pans (less than half of what comes in most foundations!). I do continue to use the lighter side for under eye concealing though.
6. Too Faced eyeshadow in Heaven from Natural Eye Palette ($36 for 11.4g or 0.39oz)
This palette is godly. When I need something to look professional, glamorous, or both, this is my go to palette. Heaven is the PERFECT matte brow highlight for me. I use Sexpresso for my brows. These shadows are long lasting with or without primer. I've had my makeup on for about 35 hours before and my eyebrows (Sexpresso) remained perfect.
7. Too Faced Smoky Eye Palette (discontinued)
Too Faced does have a Smoky Eye Palette out but it has been redone. This one is the original and was the first of these sorts of boxed palettes to be released. I acquired this eons ago (October 2008) and it is my very first eyeshadow palette. The eyeshadows are a lot more powdery and the fallout is terrible, and I'm pleased to say that the formula of their other boxed eyeshadow palettes have improved since then. Obviously, the neutral colors I have hit pan on because I leaned towards those when I first started wearing makeup regularly.
8. Smashbox Healthy FX Foundation in Light 3 ($38 for 1fl. oz.)

This is my very first foundation. The one that the SA at Sephora recommended to me when I first walked in October 2008. This is actually my second bottle so don't freak out too much about how old it is. This is a lightweight, oil free formula that provides medium coverage at most. It does help cover redness and helps even out skin tone nicely while keeping my complexion looking natural. A great everyday foundation overall.
9. NARS Bronzer in Laguna ($36 for 0.28 oz)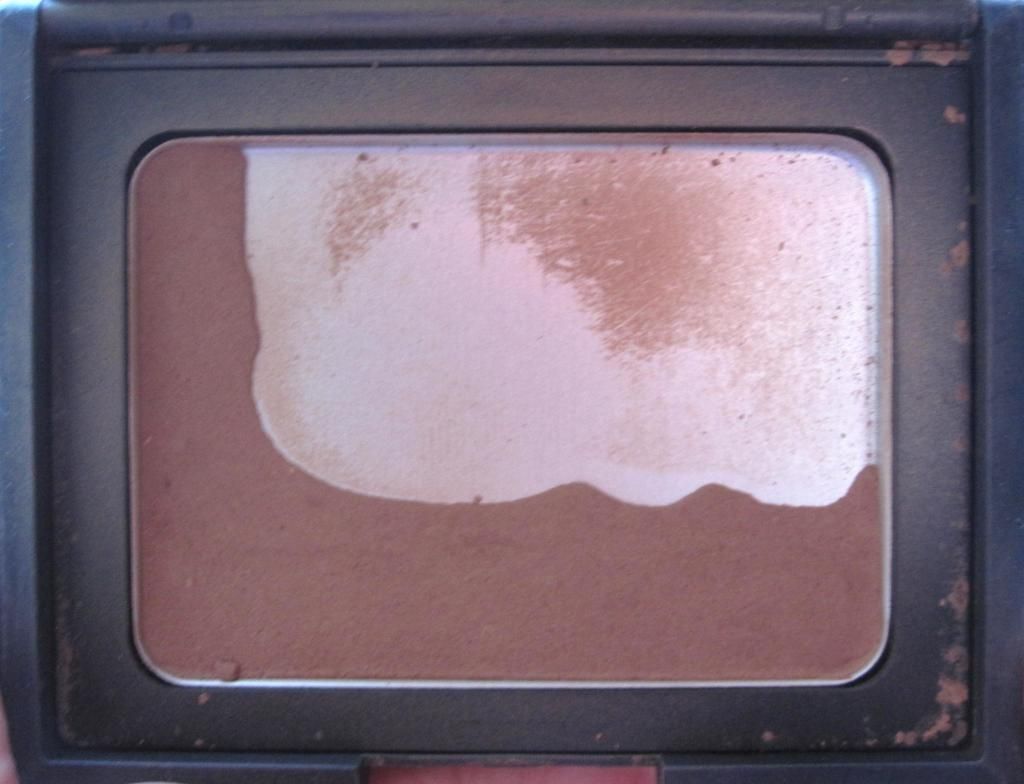 This is a cult favorite, a very expensive bronzer, and I really truly did not want to like it. I finally caved in when I tried contouring with it at Sephora and noticed a natural but definite contour in the hollow of my cheeks upon application. Since then I can't seem to be able to get that same wonderful contour for some odd reason, but it makes a lovely all over bronzing powder. I've been using this guy every day for a little over a year, hence the huge dent.
10. Kirkland Baby Wipes ($20 for 900 wipes)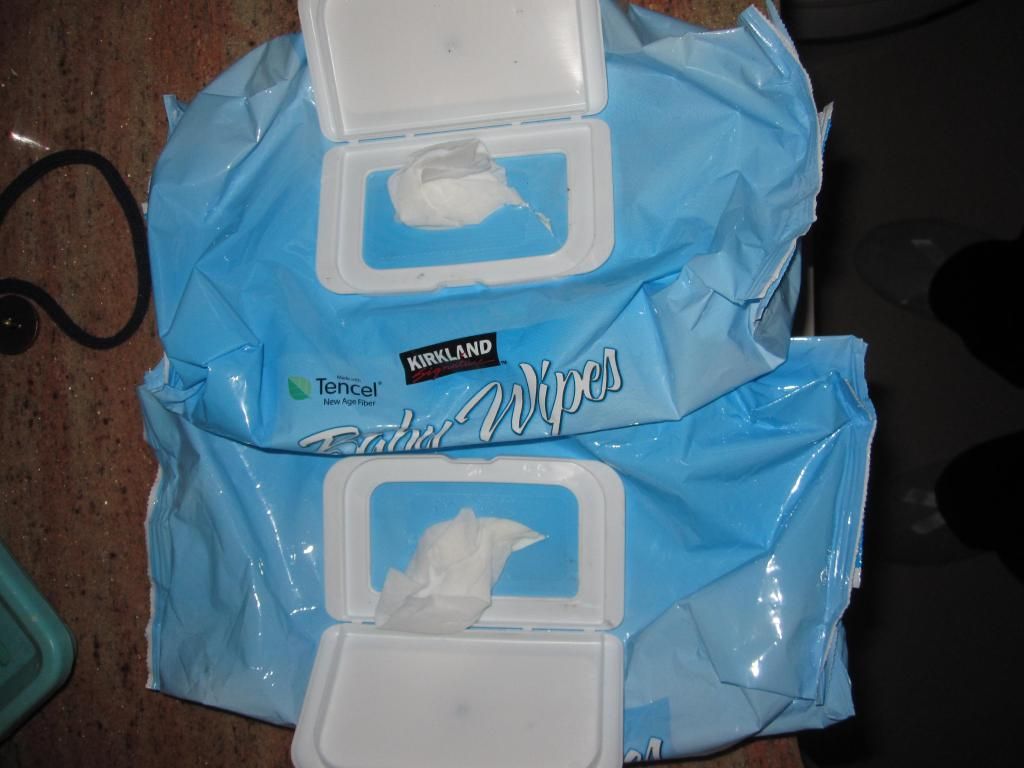 I flattened these so you could hopefully see how close I am to finishing the packets. I want to clarify that I do not use baby wipes for makeup removal. I use them to wipe foundation or hairspray off my hands. I use them to break down my face makeup before going in with a facial cleanser. I use them to dampen brushes. I use them everyday. They don't break me out, do their job as wipes, and are fairly inexpensive.
11. Inglot Gel Liner in 77 ($12 for 5.5g or 0.19 oz)
Last but not least, you have my favorite long wearing eyeliner. This product is no joke. Wherever you put it, it will stay on until your skin peels off or you remove it. Removing it is a battle of its own unless you have an EXCELLENT eye makeup remover on your hands. Blacker than my heart and super smooth formula. Dries almost instantly. I don't know how I survived without this for most of my life.
There you have it folks. Congratulations for making it through the entire post. I've been writing this post for about two weeks now. I don't know if my attention span is going down the drain or I require bursts of inspiration nowadays to let the words flow out of my brain.
If you want a more in depth review on any of these items (swatches, demonstrations, etc), you would let me know wouldn't you?
Also, these are some of my favorite posts to read. If you've done one of these posts and I've missed it, or you plan on doing one very soon, please leave a link down below and I'll check it out.
Happy Friday, everyone!