I earned my California Cosmetology license three months ago, but I've been too chicken to apply to too many salons for fear of being rejected. Last Friday I finally kicked myself in the butt and forced myself to print out my resume and pass them out at salons in the business district of the small town I live in. I was going for a slightly dramatic, but neutral toned look. The look turned out well considering I looked like a mermaid raccoon at one point (There was bright teal eyeshadow on one of the brushes I used that gave my lids a hint of green. Then I tried to blend it out with some brown and ended up looking like a raccoon.).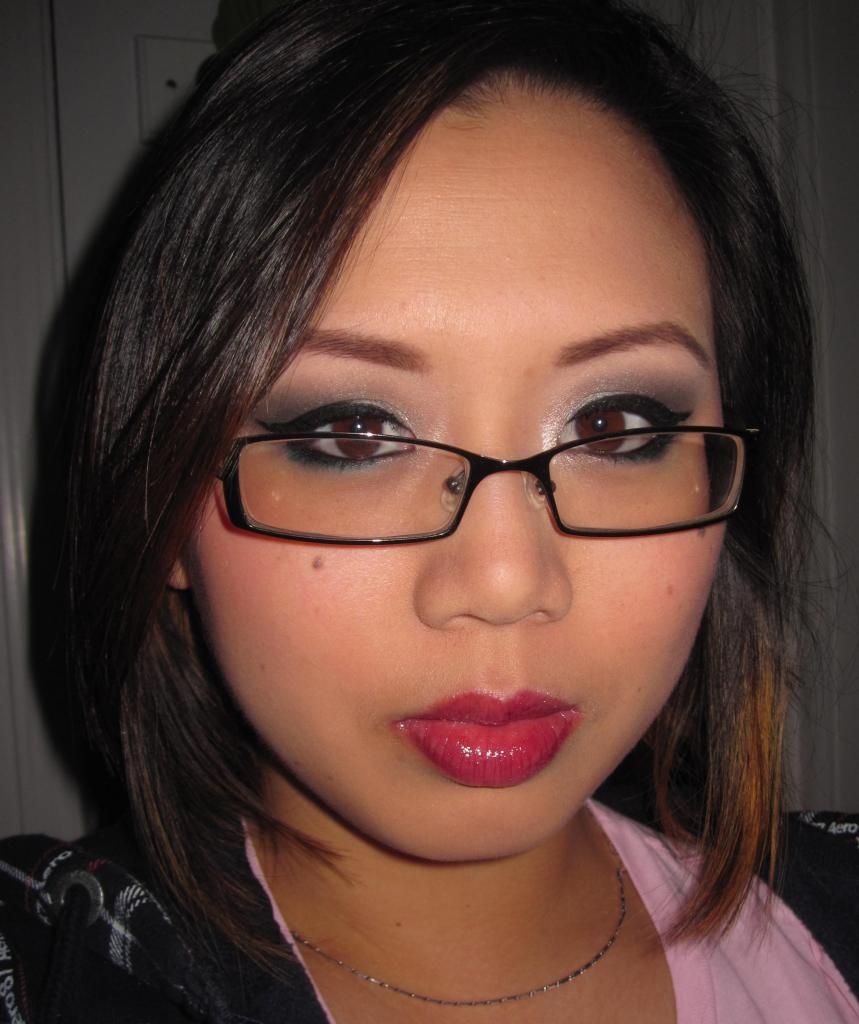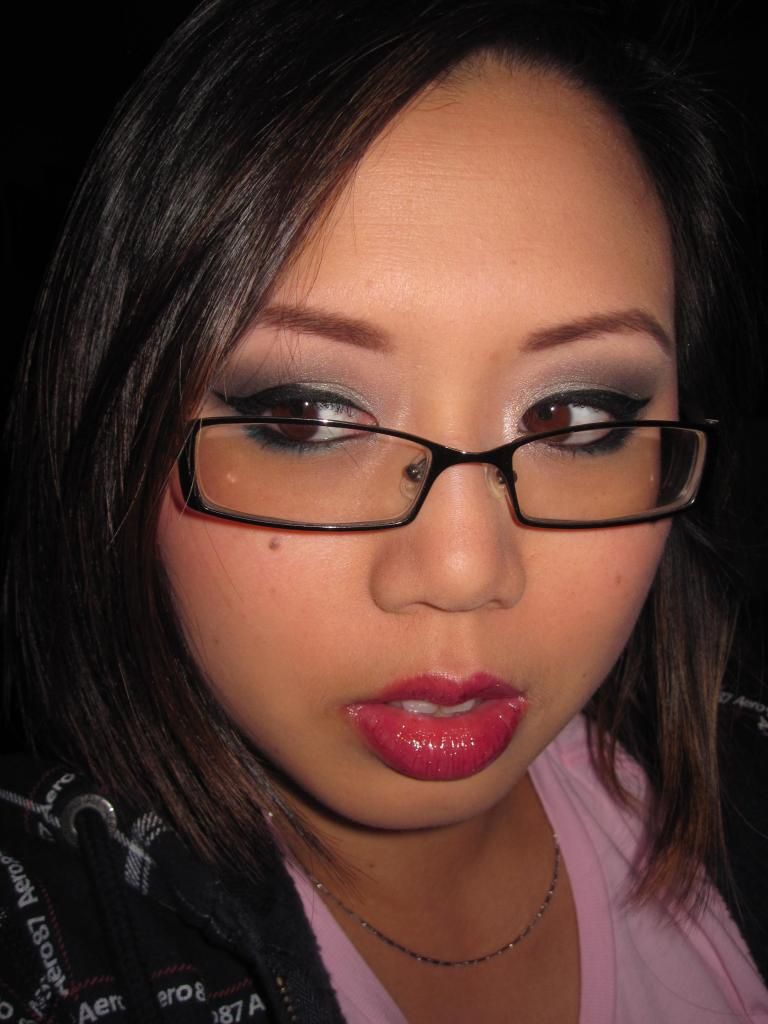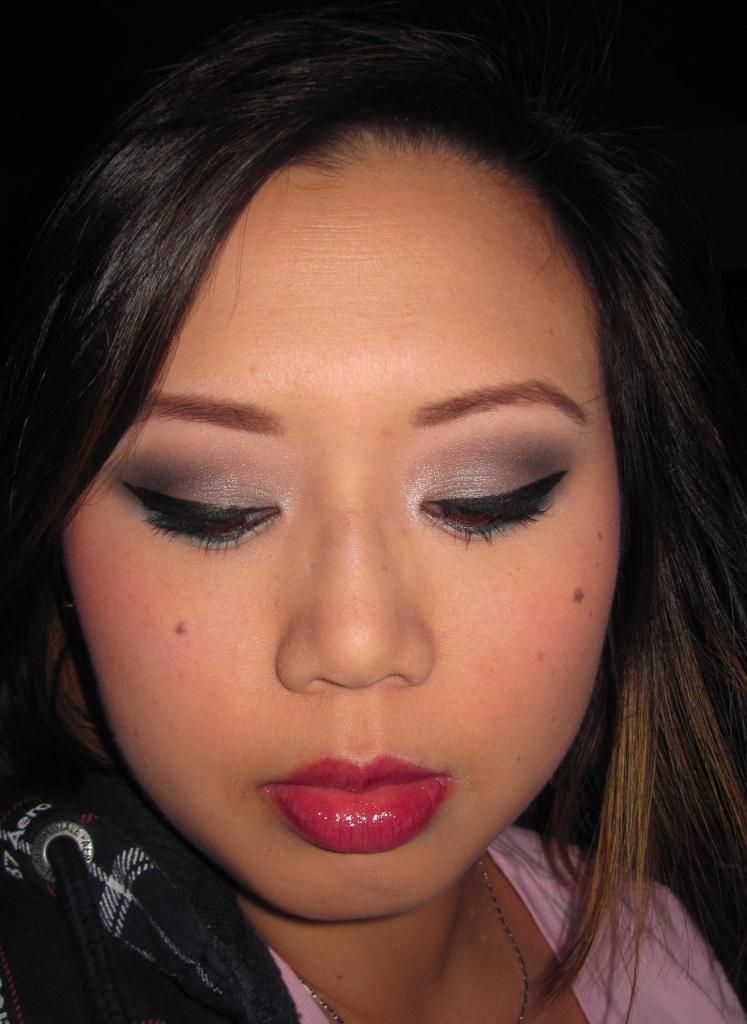 Face:
-Laura Mercier Hydrating Primer
-Lancome Teint Idole Ultra Foundation in Bisque 4 (discontinued)
-Eve Pearl HD Dual Foundation in Light
-Laura Mercier Pressed Translucent Powder
-NARS Laguna Bronzer
-Illamasqua Blusher in Thrust
Eyes:
-MAC Painterly Paintpot
-MAC eyeshadow in Night Manoeuvres (LE)
-NARS eyeshadow duo in Dogon
-Too Faced Natural Eye Palette (Heaven and Silk Teddy)
-Yves Rocher Intense Eye Pencil in Vert Marine
-Urban Decay 24/7 Glide On Shadow Pencil in Sin
-Urban Decay 24/7 eyeliner in Zero
-Inglot Gel Liner 77
-Cover Girl Waterproof Lash Blast Volume Mascara
Lips:
-YSL Golden Gloss #14
Meanwhile, I was joking with a friend that I was going to wear a toga while I drop off my resumes, and quickly snapped this picture to show him. I was laughing because he thought I meant a real toga.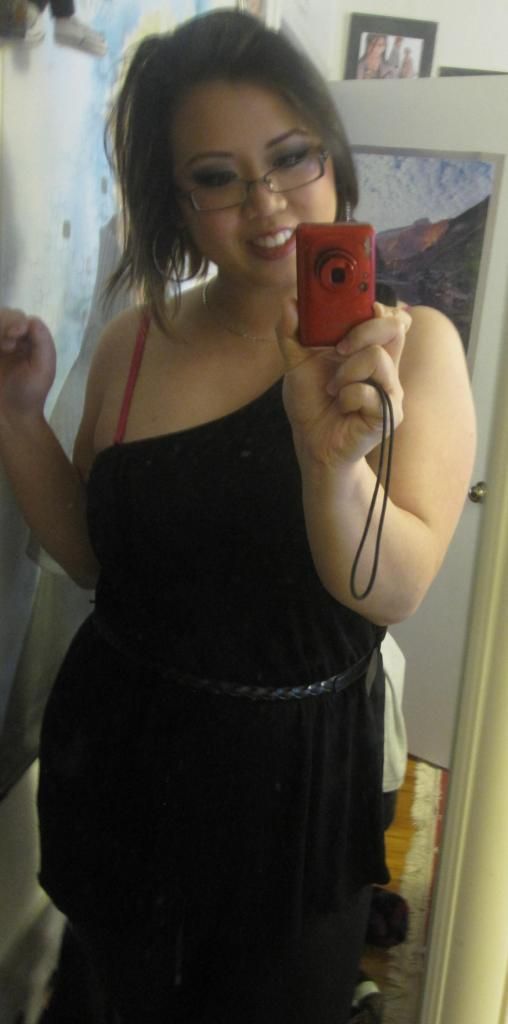 There you have it. Toga, jeggings, and bright pink bra. For the record I wore a peacoat style jacket over it so you couldn't tell I was wearing a toga. I chose to dress entirely in black to look professional. But I also tried to spice it up a little so that it looked somewhat fashionable. I'm not too good with fashion so putting together feminine looking outfits is quite a feat for me.
Well there you have it! I hope you enjoyed my mermaid-raccoon-toga post! I'll continue dropping off resumes in different areas so I may be doing more of these types of posts. Those of you already in the industry, let me know if you have any tips and suggestions for me. Thanks, guys!