Hello friends~
I mentioned a couple posts ago that I went shopping with my mom and my sister recently at the (fairly) new outlets that opened in Livermore, California. I have either cheated on my buying ban, found a loophole, or did not break it at all. It depends how you look at it. I'll let you guys decide for me.
We went to The Cosmetic Company Store to find some gifts for my mom's friends. My mom doesn't use any makeup her fragrances herself, but she has some wealthy friends in China who are really into that stuff (kind of like us, beauty bloggers) so we went to see what was fitting. I picked up MAC Viva Glam Gaga 2 lipstick for my kit. I have this lipstick already but I couldn't bring myself to cut some of it off to put in my lipstick palette, so I bought another one. Technically, this purchase was for my kit, which is okay. When I got home, I actually found that one of my lipstick palettes has a very similar color, so I may be giving this lipstick away. My sister has also been fawning over the Coach Poppy fragrance for the longest time, and I liked the scent myself, so I bought her the gift set. Just because. Of course I'm going to steal a spritz from time to time.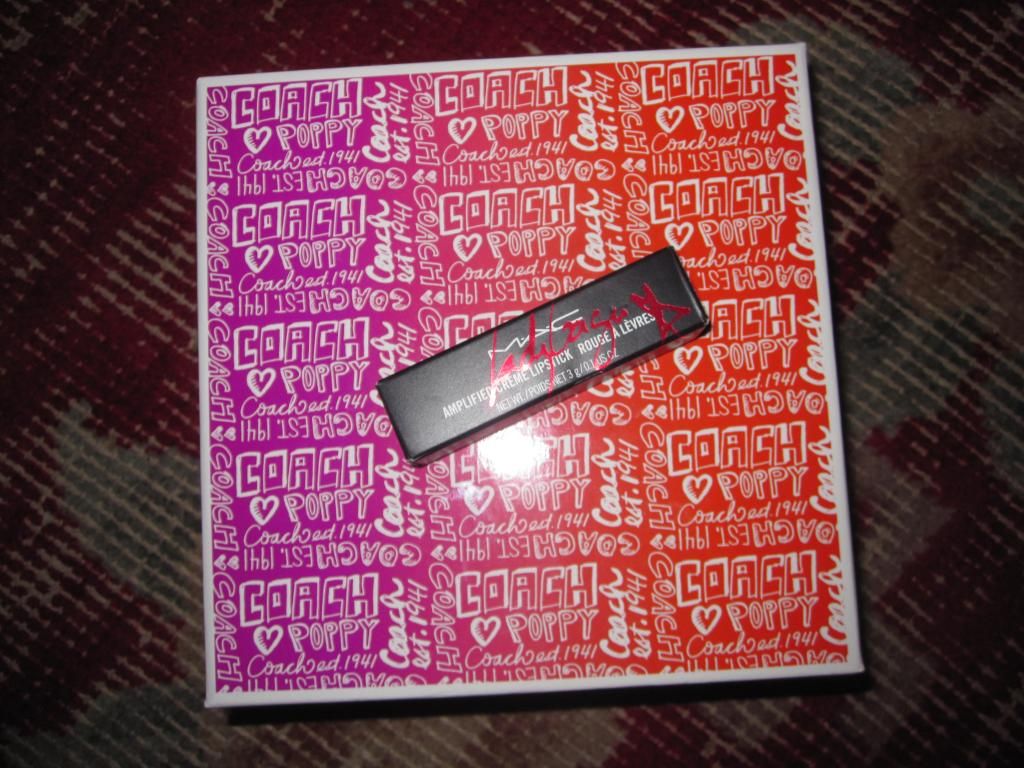 For the record, the lipstick was $10.25 (retail $14.50) and the gift set $72 ($90 at Sephora).
Next, we went to DF & CCO which is not a store that I hear much about in the blogging community. While The Cosmetic Company Store (CCO) has a much wider selection, the deals at DF & CCO are usually much much better. This store sells fragrances, some skin care, and Lancome and YSL cosmetics. They have sales that change every two weeks. When I last visited, Lancome single eyeshadows were $5.60 each, Lancome eyeliners were $5 each, YSL eyeshadow duos were $15, and then there were these guys.....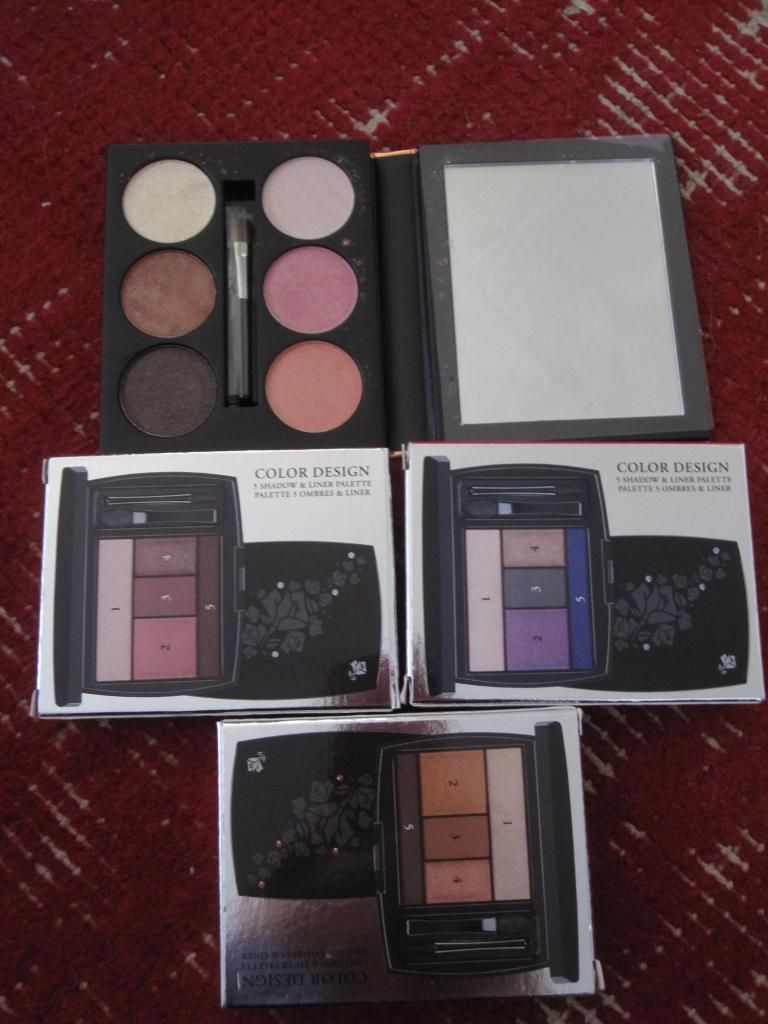 These are all Lancome palettes. And how much were they? $15 a pop. Yes, that's right. Those color design palettes at Sephora are $48 each. You see what I mean about steep deals? By the way, I didn't buy these. My sister did. She bought them so that we could either share them or give away some of the palettes as gifts. I'll see if I can convince her to keep them LOL.
So that's it for my "haul." I wanted to get this up soon so that any of you that live near these sorts of shopping outlets could take advantage of the deals. Also, feel free to voice your opinion on whether or not you think I've broken my beauty buying ban.