Hello fellow beauty lovers~
I took my sister and mother shopping at a new outlet that opened a few months ago (Paragon Outlets in Livermore if you're in the area). My mom, who knows nothing about makeup, needed to pick up some high end makeup for gifts so I took her to the closest Cosmetic Company Store. I may or may not have found a loophole in my beauty buying ban but more about that later.
I had plenty of time to do my makeup so I really took my time and played with some colors. This is something I really enjoy, and I most definitely haven't had a chance to do it very often since I've moved back in with my folks. I am super bummed that the pictures didn't showcase the makeup the way I see it when I look into the mirror. Here are the few that are worth showing: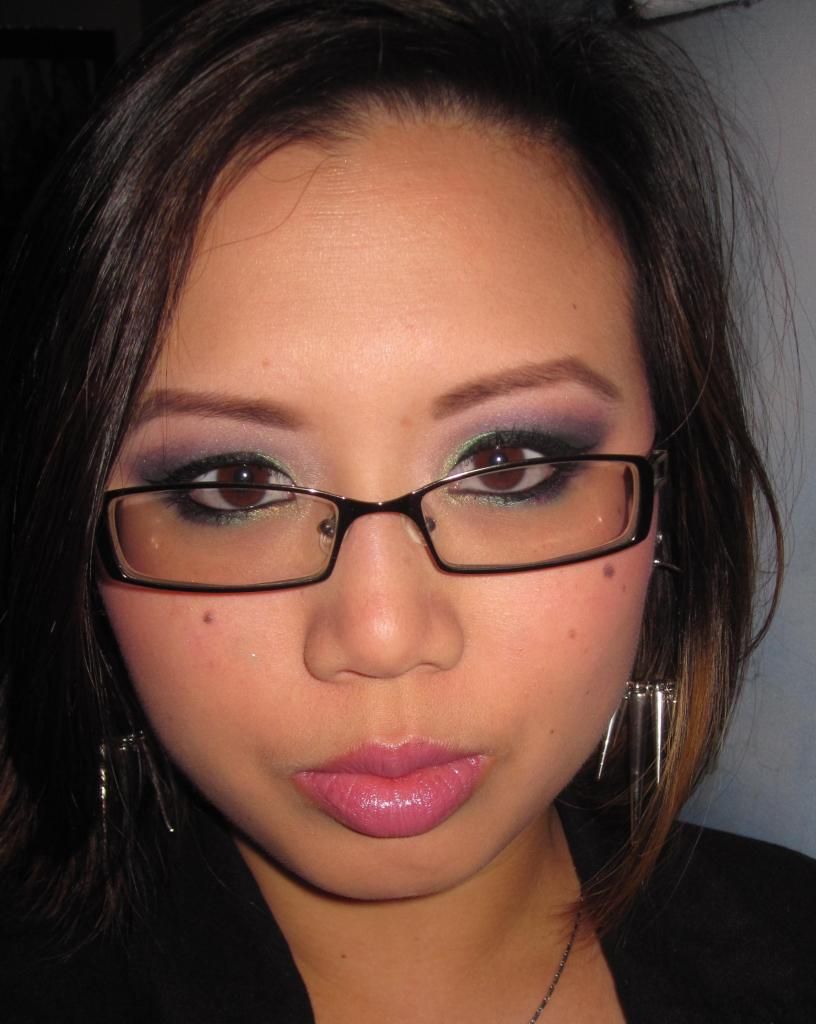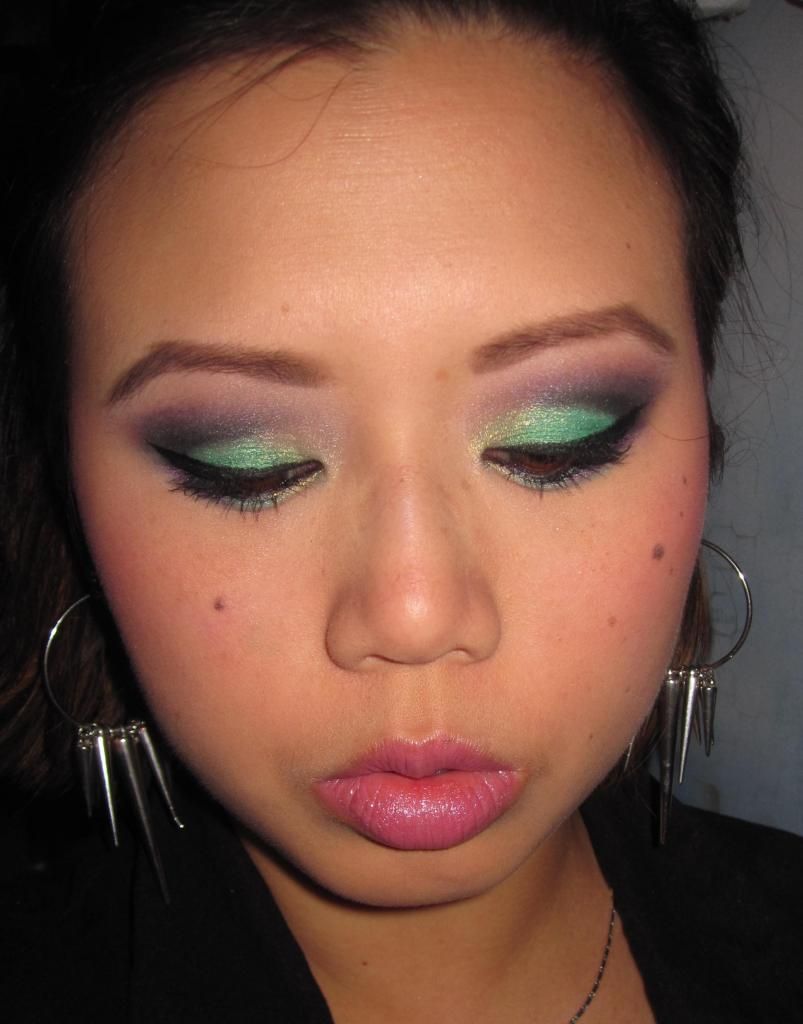 Face:
-Laura Mercier Hydrating Primer
-Lancome Teint Idole Ultra Foundation in Bisque 4
-Eve Pearl Dual HD Foundation in Light
-Laura Mercier Pressed Translucent Powder
-NARS Lagina Bronzer
-Illamasqua Blusher in Thrust
Eyes:
-MAC Painterly Paintpot
-MAC eyeshadow in Night Manouevres
-Fyrinnae Pixie Epoxy
-Spellbound by Jynx eyeshadow in Pea Soup (This eyeshadow stains....use with caution)
-Urban Decay 15th Anniversary Palette: Junkshow, Blackout, and Evidence
-MicaBella eyeshadow in Sunshine
-Urban Decay 24/7 Shadow Pencil in Sin
-Urban Decay 24/7 eyeliners in Zero, Covet, and Binge
-Inglot Gel Liner 77
-Too Faced eyeshadow in Heaven
-Cover Girl Waterproof Lashblast Volume Mascara
Lips:
-MAC lipstick in Syrup
I know I say this a lot, but I find that a lot of my looks are kind of mellow and boring. I'd like to be able to wear bright fun colors everyday, but as you see from all my FOTD posts, there are certain styles and colors that I tend to gravitate back towards. I'm doing a combination of checking out more beauty blogs and digging through my loose eyeshadow drawer for look ideas.
What do you do when you're in a makeup rut? Blindly reach into your eyeshadow drawer? Call upon friends for back up? Let me know!