Hey ladies and gents~
I popped into a nearby Sephora just to have a look and discovered OPI polishes on sale! The Stoneridge location were selling them at 3 for $10.00! That's even cheaper than what I get my polishes for at licensed professionals supply stores so I had to grab a few. There was not a whole lot to pick, but I did manage to find 3 that I liked.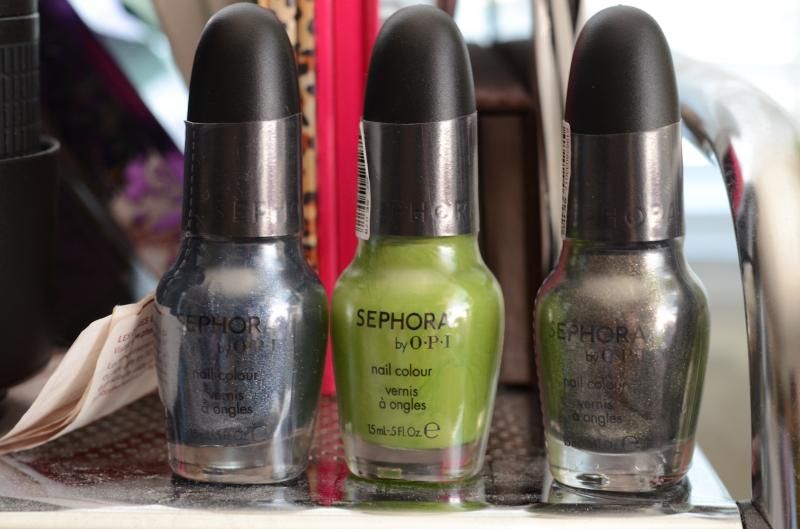 L-R: Shiny Dancer, It's Totally Karma, Is She for Reel?
As always, the names are a little silly but I can't wait to try them! I checked the
sale page on Sephora's website
to see if more colors were available for the same price. While they did have many more colors available, the individual polishes are being sold for $4.50 each. If you're a penny pincher like me, I would stop by a few Sephora stores first before ordering online.
Let me know if you do pick some up!