Since I've purchased by last foundation, I have spent a whole lot of time in the sun: a week in Los Angeles, a day Six Flags Discovery Kingdom, a day in Davis, a day in wine country, and let's not even count the time I spend outside just because. Needless to say, my complexion has gotten just a wee bit darker. I thought I could still pull off using a lighter foundation by putting extra bronzer on....and obviously I was wrong. This is what I get for not doing regular FOTD posts and seeing how my makeup
really
looks on camera.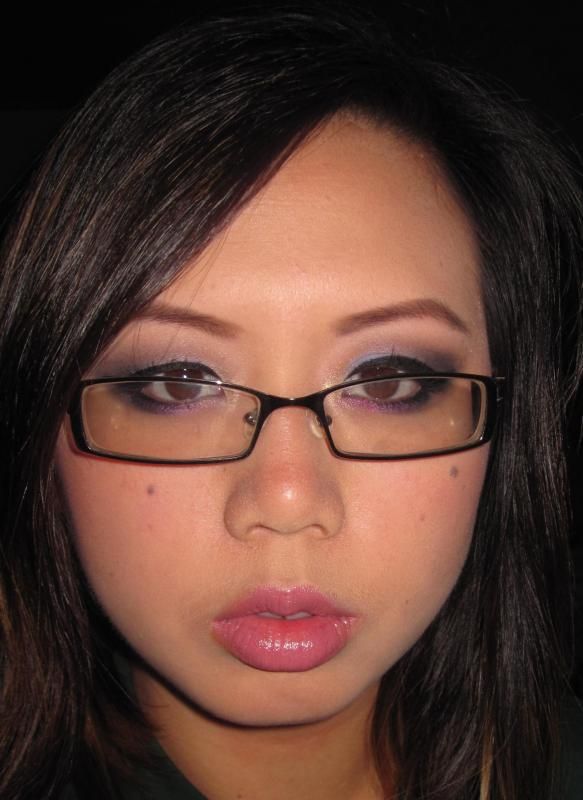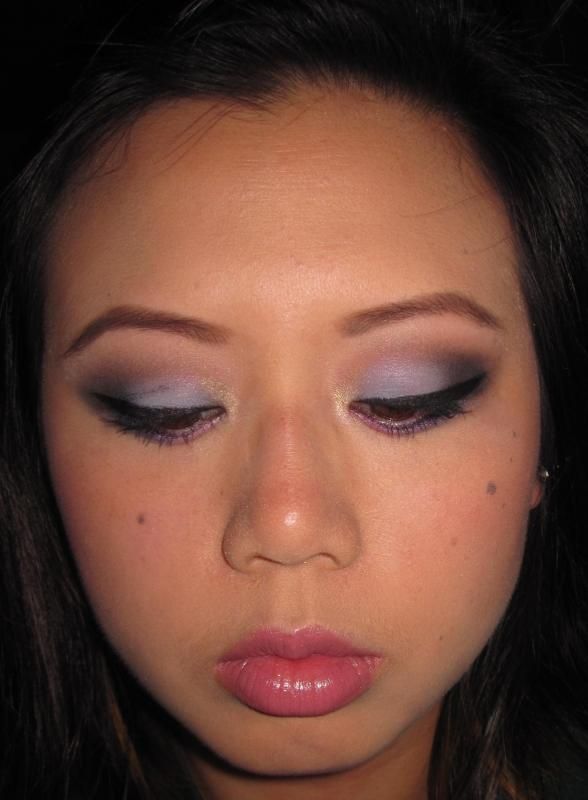 Sorry for the lack of closeups. I took some on my DSLR but the SD card got corrupted somehow and I lost a lot of pictures :(
Face
-Bare Minerals Prime Time
-MAC Matchmaster foundation in 2.0
-Eve Pearl HD Dual foundation in light
-Ben Nye Luxury Powder in Buff
-Soliel Tan de Chanel
-The Balm Bahama Mama bronzer
-NARS Blusher in Deep Throat
Eyes
-MAC Painterly paint pot
-Lancome Color Design eyeshadow in After Dusk (DC)
-Aromaleigh eyeshadow in cloudburst (LE)
-UD 15th Anniversary Palette: Evidence, Junkshow, Vanilla, Flow
-Too Faced eyeshadow in Heaven
-Benefit eyeliner in Steel Her Date (LE)
-Inglot 77 Grl Liner
-Cover Girl Lash Blast 24HR
Lips
-Lancome Cover Fever lipstick in Rose Tempest (LE)
Anyhoo, I guess it's back to using my MUFE HD Foundation which was a little too dark for me in the first place!
What do you guys do when you find your foundation no longer matches you?