I'm in so much of a makeup rut. I have piles upon piles of makeup yet I have difficulty putting together color combinations. This has to end!
I did throw together sort of a romantic look...for work. Fitting, I know. I just wanted to get some use out of my Too Faced SEXY palette that I acquired in a swap. I was going for a more bold look but I had difficulty building up the shadows so it's much more subdued.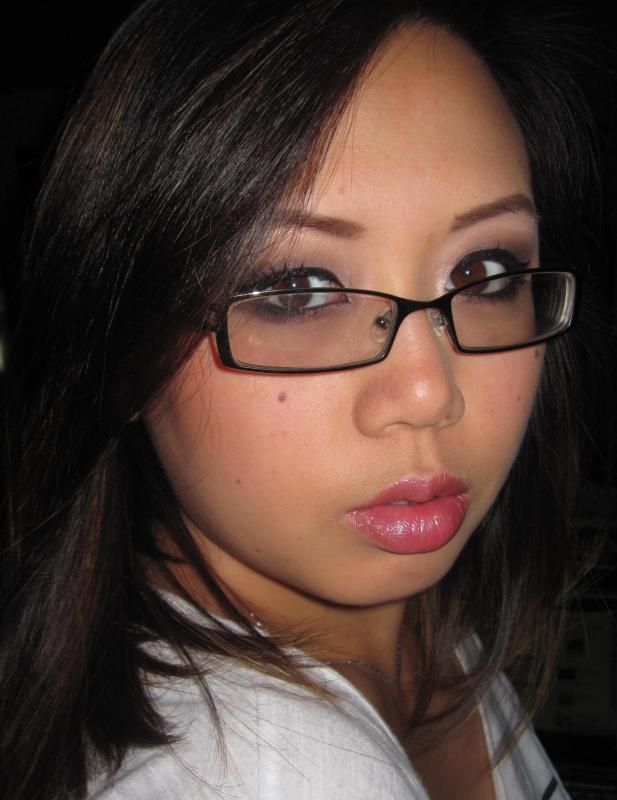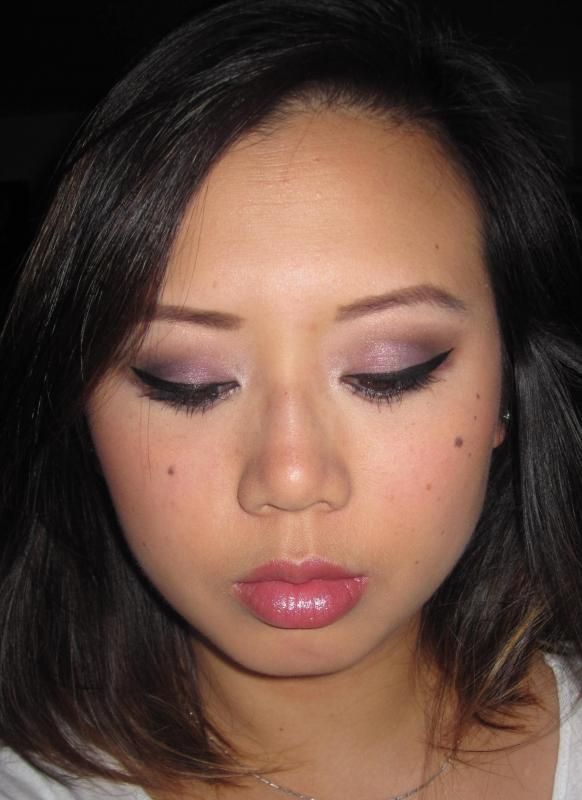 Face:
-Bare Minerals Prime Time
-MUFE HD Foundation in 123
-Eve Pearl HD Dual Foundation in Light
-Ben Nye Luxury Powder in Buff
-The Balm Bahama Mama Bronzer
-NARS Blush in Deep Throat
Eyes:
-MAC Painterly paintpot
-Too Faced SEXY palette: Icon & Hopeless Romantic
-Lancome eyeshadow in After Dusk (LE)
-Too Faced eyeshadow in Heaven
-Urban Decay 24/7 Liners in Midnight Cowboy and Bourbon
-Inglot Gel Liner 77
-Cover Girl Lash Blast 24HR Mascara
Lips:
-YSL Rouge Volupte Perle 104
It always fascinates me how it there seems to be so much makeup up close but when you step back, the overall look is very natural. Power of makeup, I tell ya.