Ahoy fellow blogging buddies~
It's been a rough week for me. Still dealing with some personal issues and trying to push through them. When I'm stressed and by myself there are three that help me relieve that stress: 1) Drawing/doodling. 2) Playing my Chinese Zither. 3.) Playing with makeup.
Well I haven't drawn in years and my zither is in storage so naturally makeup was the way to go. I got off work at around 10:30pm earlier this week and decided that I really needed to destress, so I started applying makeup on top of what I was already wearing from work. I took my time with this, approximately 2 hours, and it sure was fun. I wanted to put on some bottom lashes as well but I started getting very sleepy and the top lashes were irritating me.
Here's the look!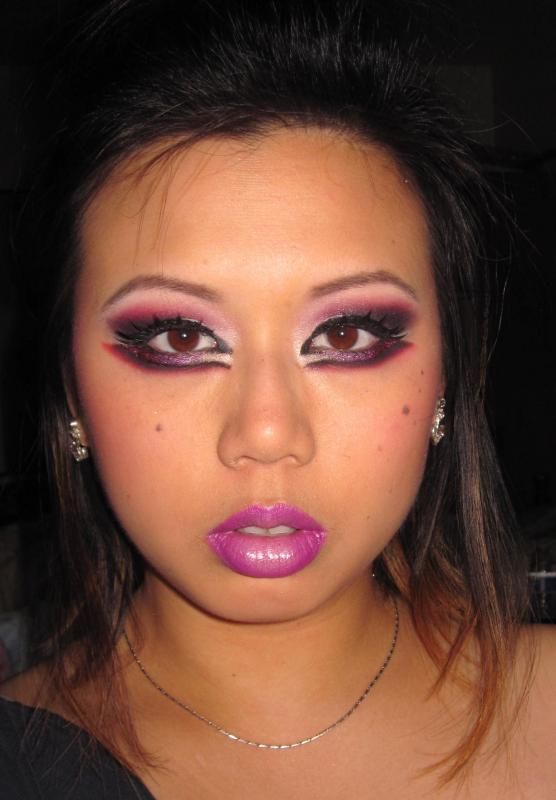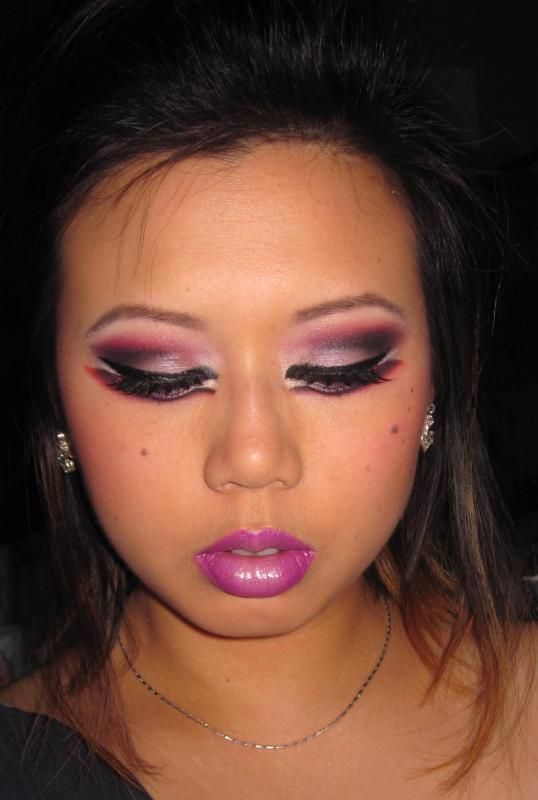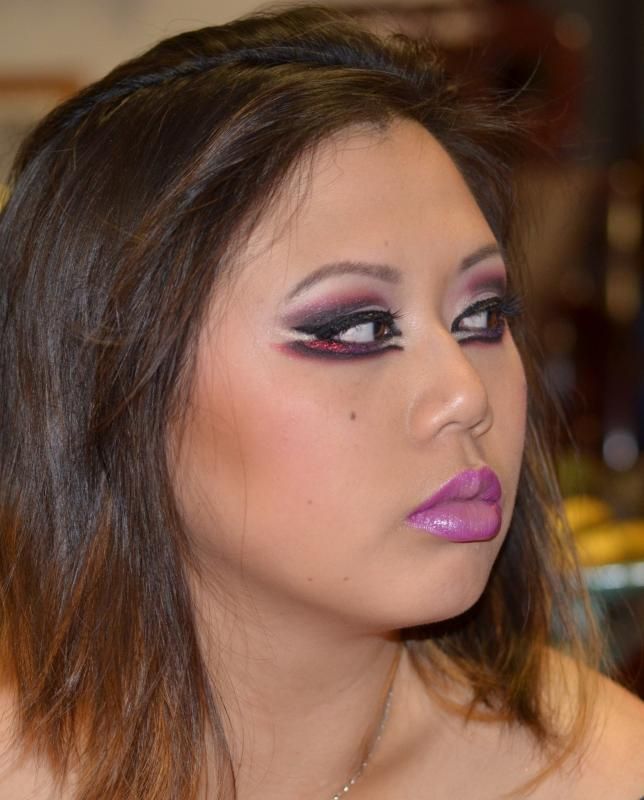 Face:
-MUFE HD Foundation in 123
-Eve Pearl HD Dual Foundation in Light
-Laura Mercier Hydrating Primer
-Ben Nye Luxury Powder in Buff
-The Balm Bahama Mama Bronzer
-NARS Blusher in Deep Throat
Eyes:
-MAC Painterly Paintpot
-Urban Decay Naked 2 Palette: Tease & Blackout
-Sugarpill pressed shadows in Tako, 2am, & @#$%!
-Inglot eyeshdow 440P
-Sugarpill loose shadows in Asylum & Hysteric
-MAC Pigment in Vanilla
-Inglot Gel liner 77
-Urban Decay 24/7 Shadow Pencil in Sin
-Cover Girl 24 hour Lash Blast Mascara
Lips
:
-MAC Lip Pencil in Magenta
-Inglot lipsticks in 150 & 264
I hope you guys enjoyed this look as much as I enjoyed creating it. Cheers to makeup therapy!