I will be the first to admit that I am no fashionista. I always struggle with shopping for clothes and throwing outfits together, and it does not help that I'm picky and cheap about my clothes. As a result, I end up wearing the same clothes and outfits. Somebody save me!
Every once in a while, however, I surprise myself by putting together something that actually looks okay! Perhaps I'm not so hopeless afterall!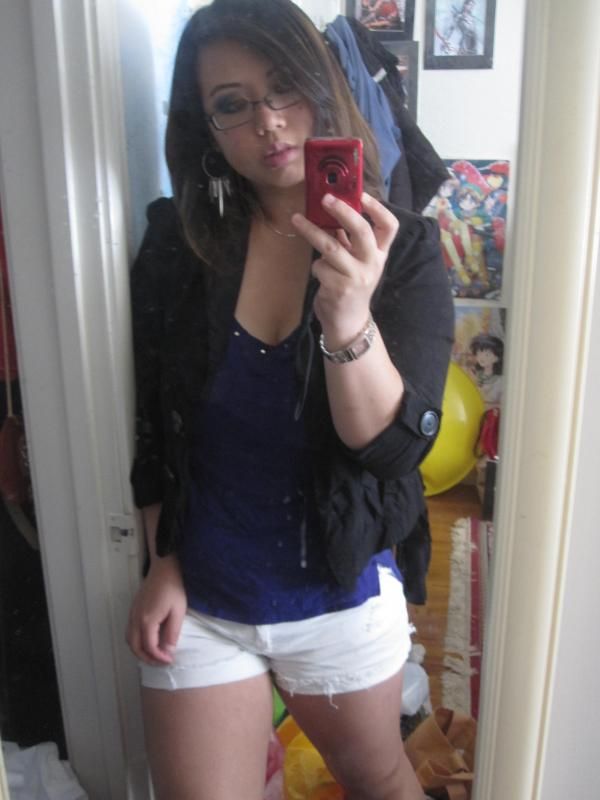 Blazer: Suzi Chier
Top: Express
Shorts: Charlotte Russe
Watch: Roots
Earrings: F21
I wore this to a gig, where I did three updos for an Indian wedding. Ideally, I would have liked to wear all black but as I've mentioned before, I suck at shopping and have a lot of trouble finding clothes I like.
This is my first, stand-alone, OOTD post. Would you guys be interested in seeing more of these?