August was quite an eventful month. A lot happened...good and bad. But amongst the good, I did finish quite a few products. Somehow, I ended up finding a bunch of items that were close to being finished and annihilated them. This is probably the most makeup products I will ever have finished in a single month. It's going to be a struggle to top that in future empties posts to come.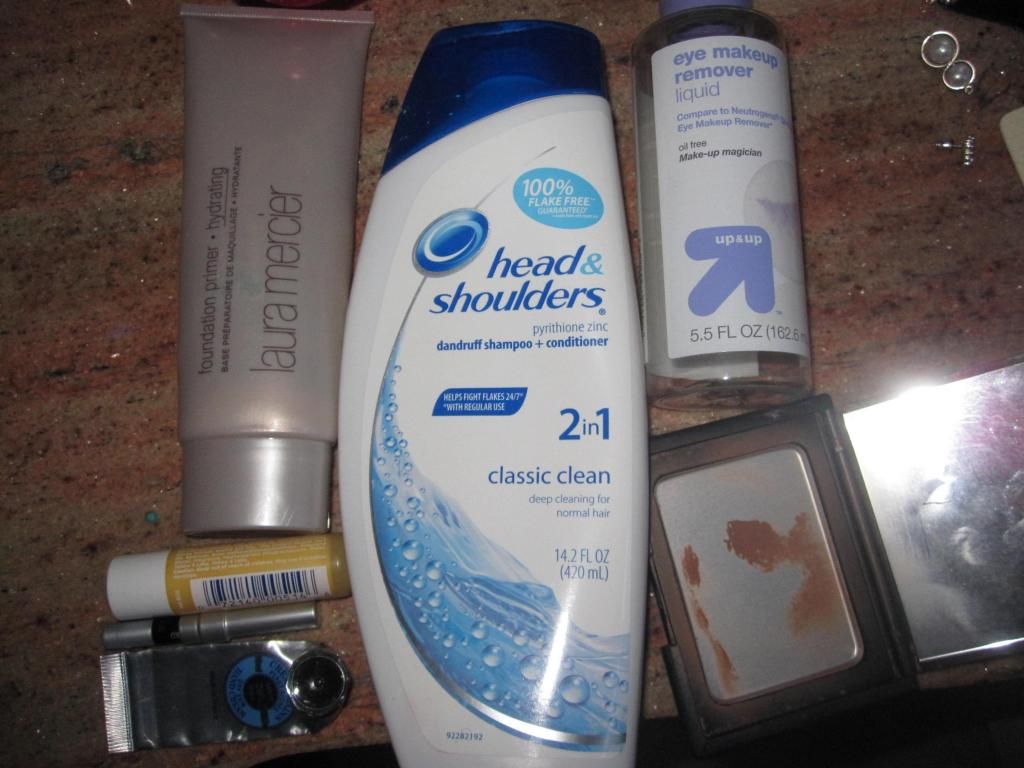 1. L'occitane Hand Cream Sample
. Quite a luxurious hand cream. I've got about 6 more tubes of these lying around....
2. Urban Decay 24/7 Eyeliner in Zero.
Can you believe that I've never purchased a full size of these? I've always received them through Urban Decay's palettes or eyeliner sets. I have a few extras lying around somewhere.
3. Nivea Kiss of Moisture Lip Balm with Honey
. Same wonderfully moisturizing properties as the original but it has a bit of an herbal scent to it.
4. Laura Mercier Hydrating Primer.
A lovely primer that kept my foundation on fairly well. If you have super dry skin, I'd still recommend using another moisturizer rather than using this product alone. This is the XL size that Sephora had for a limited time, and took me about two years to finish up.
5. Head & Shoulders 2 in 1.
I started using Paul Mitchell shampoo and conditioners for a while. I continued to use them even though I was allergic and got itchy bumps on my scalp cause I didn't want to waste it. When my dandruff came back after 10 years, however, I had to put aside fancy ol' PM and bust out the big guns.
6. NARS Laguna Bronzer.
Definitely a lovely bronzer. I like using this to add warmth to my complexion and do some light contouring. It took a little over a year of every day use to use up.
7. Up & Up Makeup Remover x 2.
Cheap and effective. I keep a bottle on my vanity and a bottle in the bathroom, both of which are pictured in this post.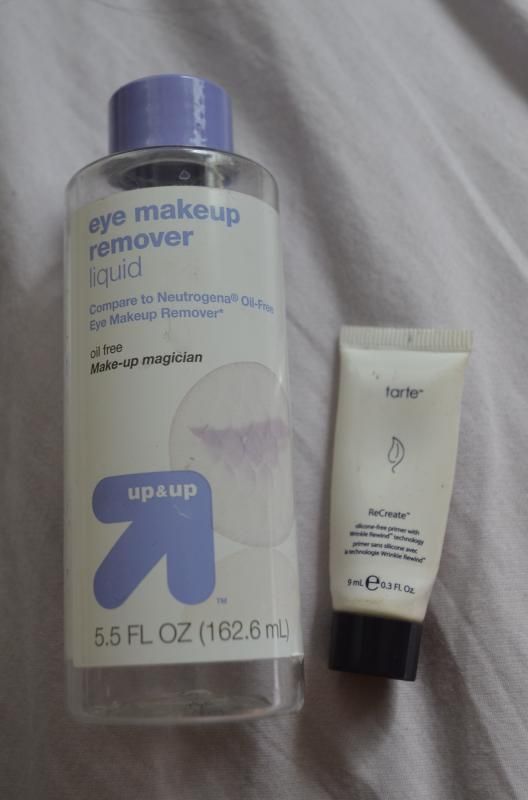 8. Tarte Silicone Free Primer.
Since I used up my main foundation primer, I had to hunt around for my primer samples to use up. This wasn't an outstanding, bullet proof primer but it was decent.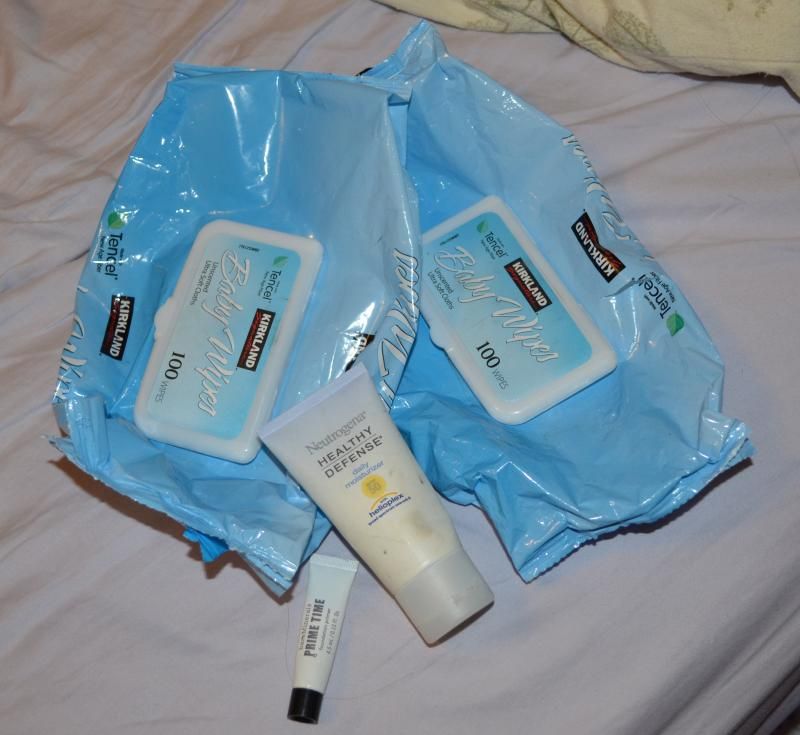 9. Kirkland (Costco) Baby Wipes x 2.
I've gone through maybe 15 packs of these. And will continue to go through a lot more. I use these to wipe makeup off my hands as well as my face before I use a cleanser to get the rest off.
10. Neutrogena Daily Moisturizer SPF 50.
I'm forcing myself to put sunscreen on daily even on days when I don't see the sun much or when it's cloudy. My skin better thank me further down the road.
11. Bare Minerals Prime Time Foundation Primer Sample.
This was quite a nice primer actually. It kept the oilyness off my nose for a good amount of time.
Goodness gracious that's five whole makeup items! How am I ever going to beat this record?