Hey ladies and germs~
I've got a FOTD for you guys today! Woohoo! For the past couple months I've been so busy and uninspired that I've been pretty much been doing the same exact look every single day. It had become such a habit for me that it was actually kind of difficult to break out of.
Today I had extra time to do my makeup and I really had to force myself to break outside my box. I decided not to over think it too much and go back to a look that I know that I will like and is everything but neutral. Those of you who have been following my blog for a while may have seen a similar look before.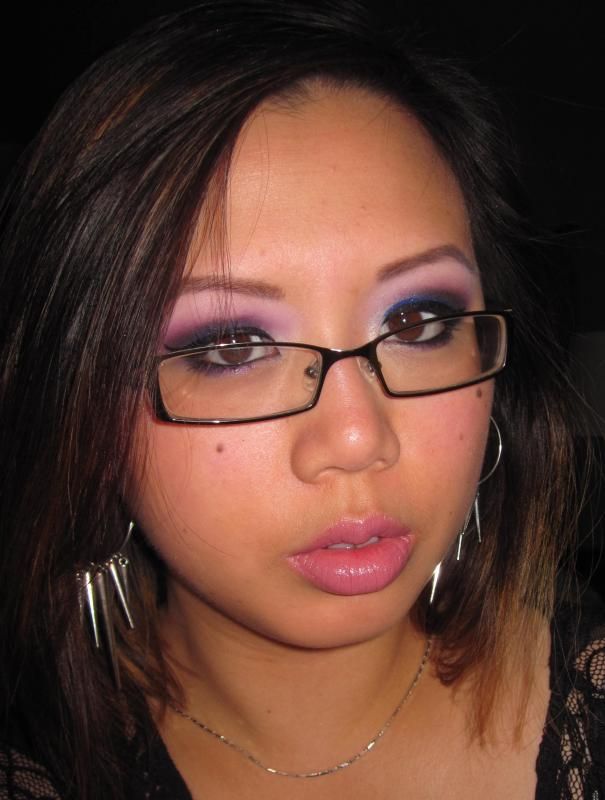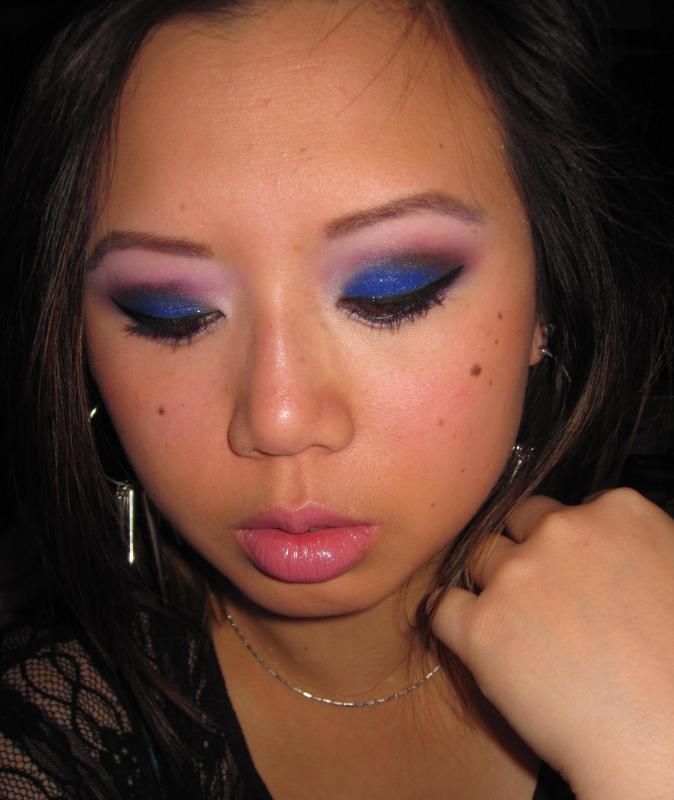 Yeah, I did go back to my trusty point and shoot. My Nikon is just too difficult to take selfies with :(
Face:
-Laura Mercier Hydrating Primer
-MUFE HD Foundation in #123
-Ben Nye Luxury Powder in Buff
-Eve Pearl Dual HD Foundation
-Maybelline Dream Mousse Blush in Deep Plum
-NARS Blush in Deep Throat
-NARS Laguna Bronzer
-NARS Multiple in Copacabana
Eyes:
-MAC Painterly Paintpot
-Fyrinnae Pixie Epoxy
-Sugarpill Chromalust eyeshadow in Royal Sugar and Hysteric
-Sugarpill pressed eyeshadows in 2am and Tako
-Urban Decay eyeshadow in Tease and Blackout
-UD 24/7 Liners in Zero, Midnight Cowboy, and Psychadelic Sister
-Inglot Gel Liner 77
-CoverGirl 24 Hour LashBlast
Lips:
-Lancome lipstick in Rose Tempest (D/C)
I'm trying to be more inspired to do more adventurous looks. I post pics of my go to neutral look just so you guys have something to compare to. What say you?