I had a bit of free time today so I'm attempting to clean up my vanity and reorganize my storage a little. I seem to be prone to creating clutter so I'm not sure this attempt will be fruitful. I did come across something quite terrifying though.
Lo and behold, 11 brand new Revlon Colorburst Lipglosses.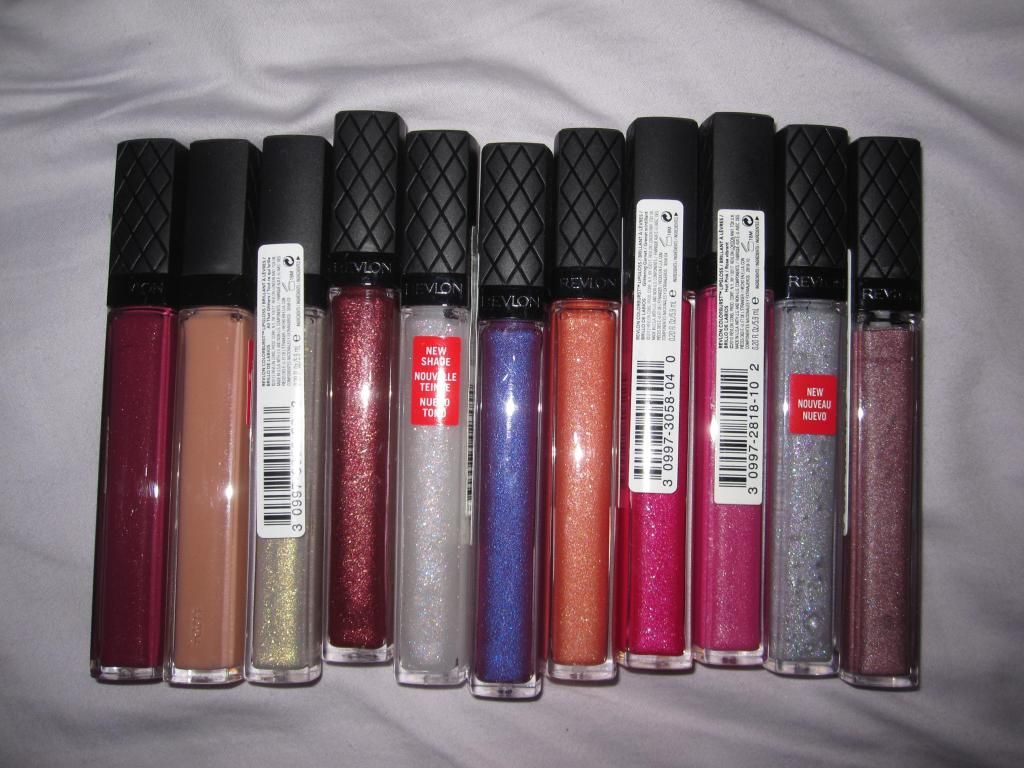 Ever since I tasted my first rancid lipgloss Halloween of 2010 and threw out my first batch of nasty lipglosses, I vowed never to buy lipglosses again until I used up the ones I had. I didn't think I was buying that many, but I purchased a few here, a few there. Glosses I liked and some where I thought the colors were very unique. Not all of them by Revlon, but showing you just the glosses I accumulated from one line of one brand alone terrifies me.
I haven't quite decided what to do with these glosses yet. I don't like to open new lipglosses until I have finished some up (WHICH HAS NEVER BEFORE HAPPENED). I do like the colors obviously. But I don't know what to do!
As I continue cleaning, I am completely overwhelmed at the amount of makeup I own. Even as a makeup artist, there is only so much I can use on clients. If I were doing makeup on other people all day, everyday that would be another story. I think I may have finally convinced myself that I can start and complete a Project 10 Pan.
But then I think about limited edition collections out there and my trip coming up....oh boy.
Tell me I'm not crazy. Am I the only one freaking out about how much makeup I possess?!