Since I've been in beauty school, I get request for hair services from my boyfriend's family whenever I go visit him in Quebec. On my last visit, his aunt requested a haircut, color retouch, and highlights. She requested a trim on the sides and the back, but wanted to try out side swept bangs to look more youthful and to get rid of the middle part. She also requested more prominent highlights. While the color was processing, I cleaned up her brows with tweezers. The entire process took 4.5 hours.
Here are some before pictures: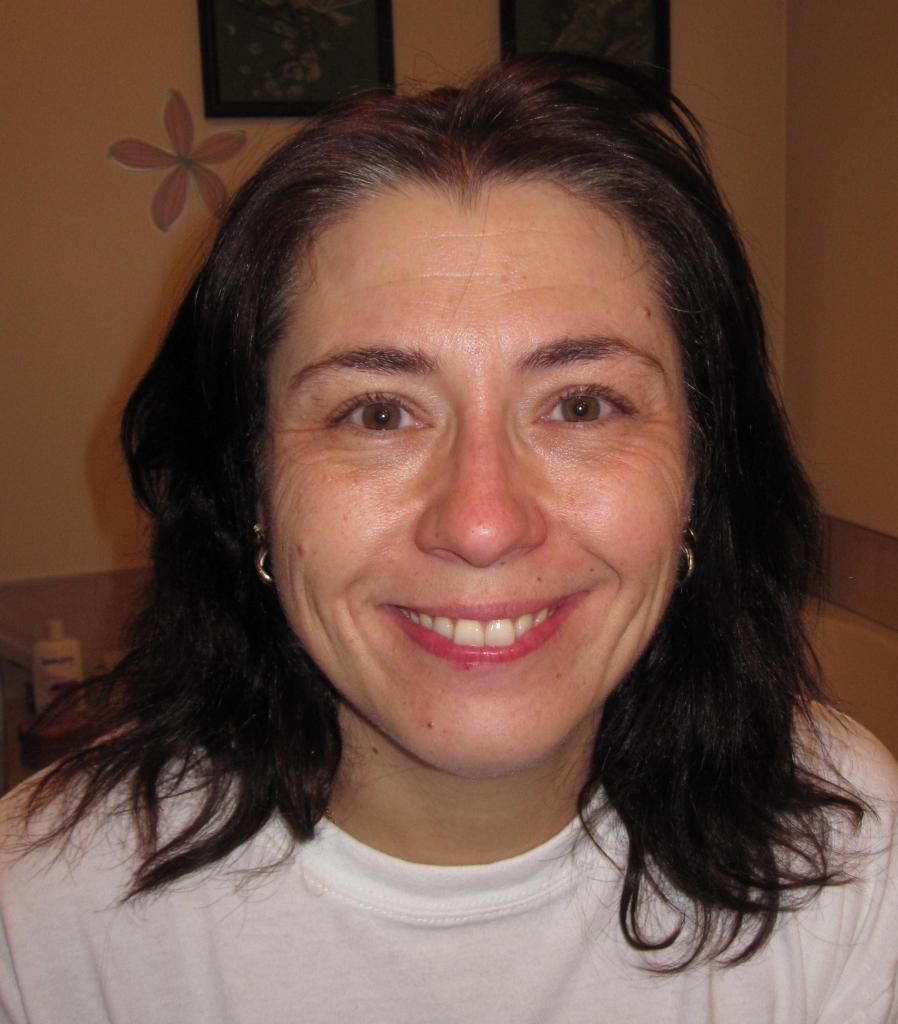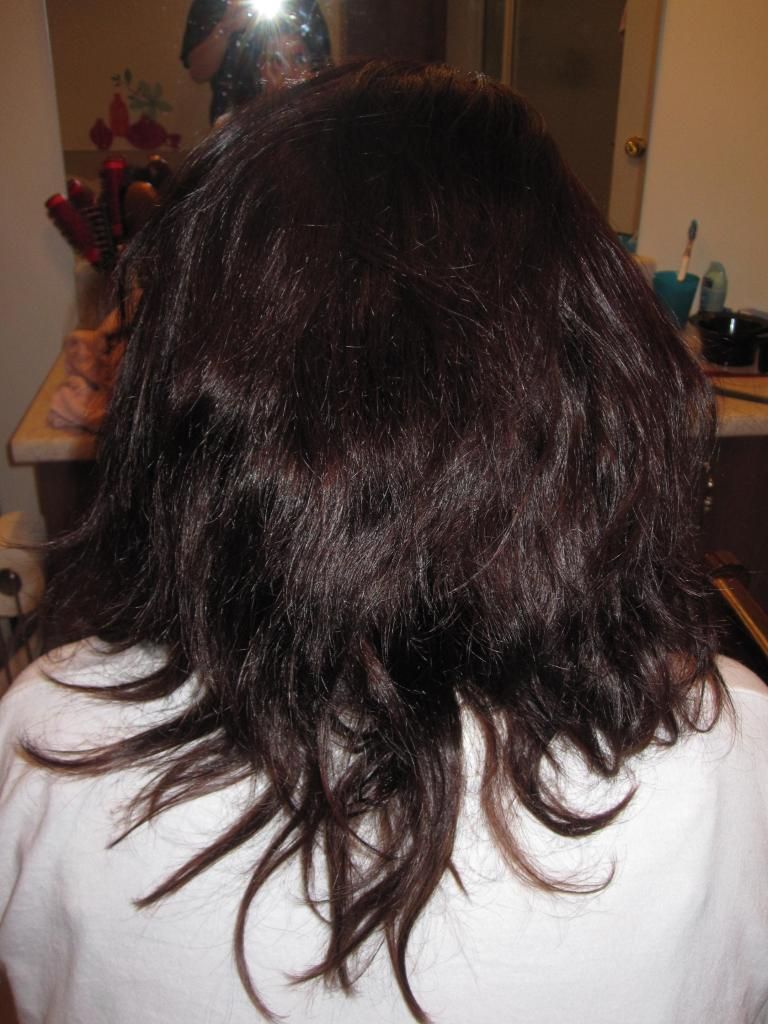 After: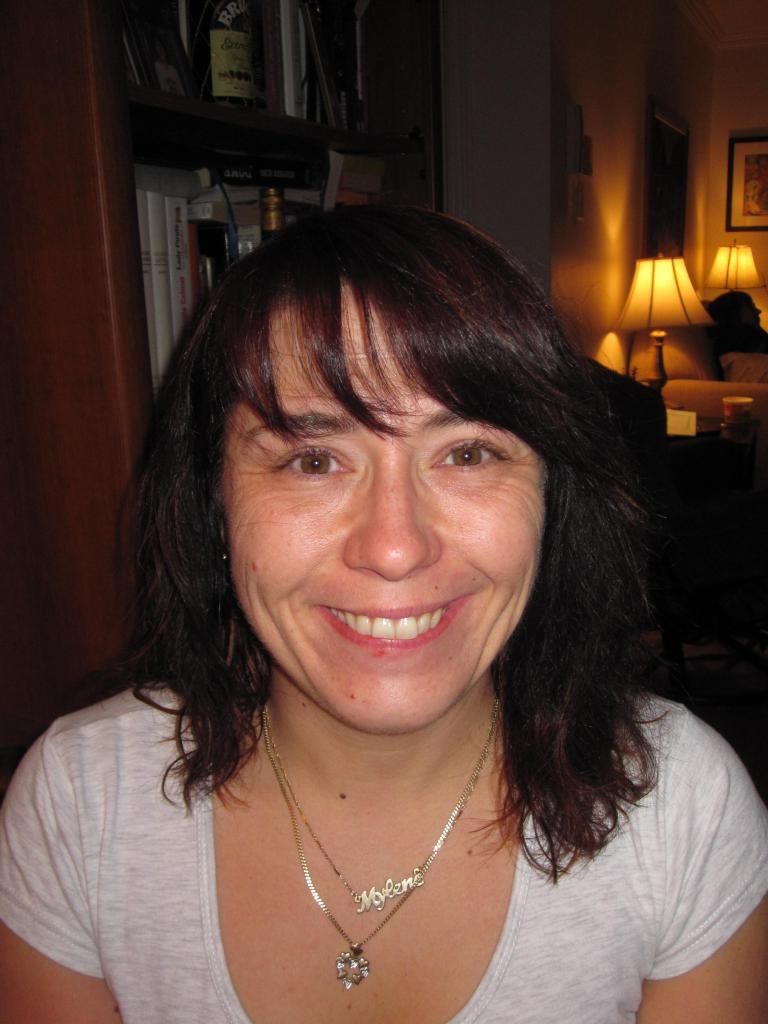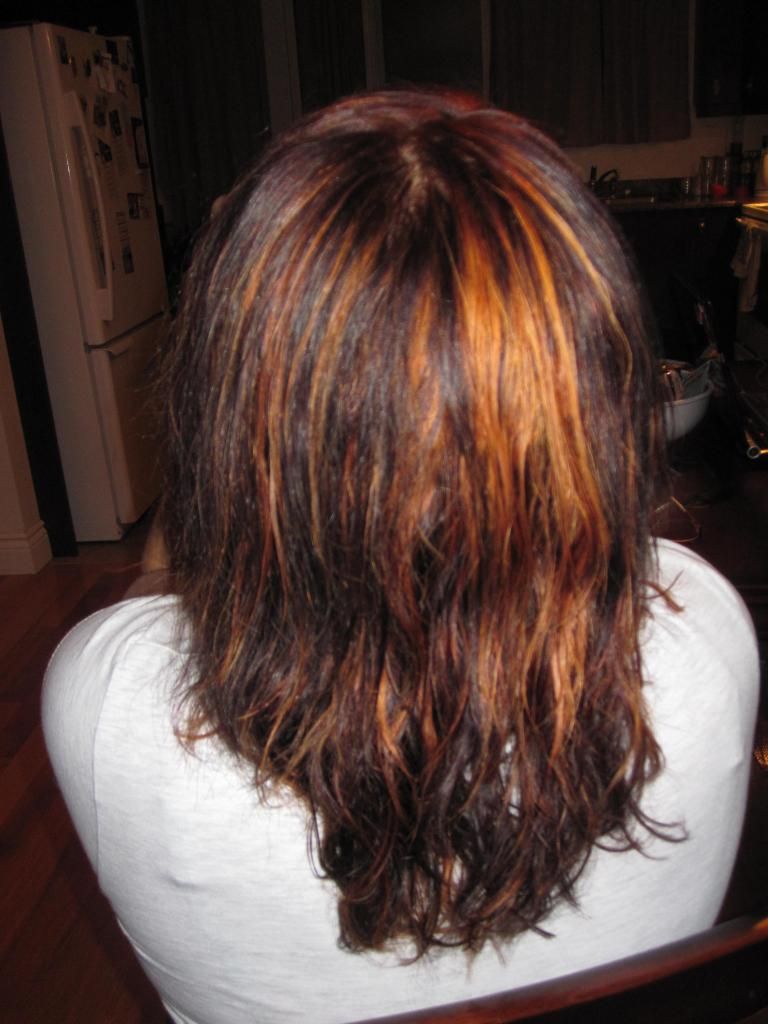 We mixed three different colors for the color service to get the desired deep reddy violet brown. Funny thing is, her English is limited as is my French so I didn't realize she wanted only to touch up her roots at first. What I ended up doing was coloring her entire head and we ran out of her usual color formula, so we used a violet on the sections from the occipital bone down. On her fringe, I used a freehand technique for the highlights because I thought softer highlights would be more flattering. I really wanted to style her hair after rinsing out the bleach but her hair has been heavily processed in the past (entire head of hair bleached) and we did a lot more processing today, so I let her hair air dry.
Also, I'm very sensitive to smell. Whenever I do a haircolor or perm service, I can taste the chemicals in my throat hours after the service. Seeing as I didn't have any masks with me, I wrapped one of my boyfriend's shirts around my face as I did the color services.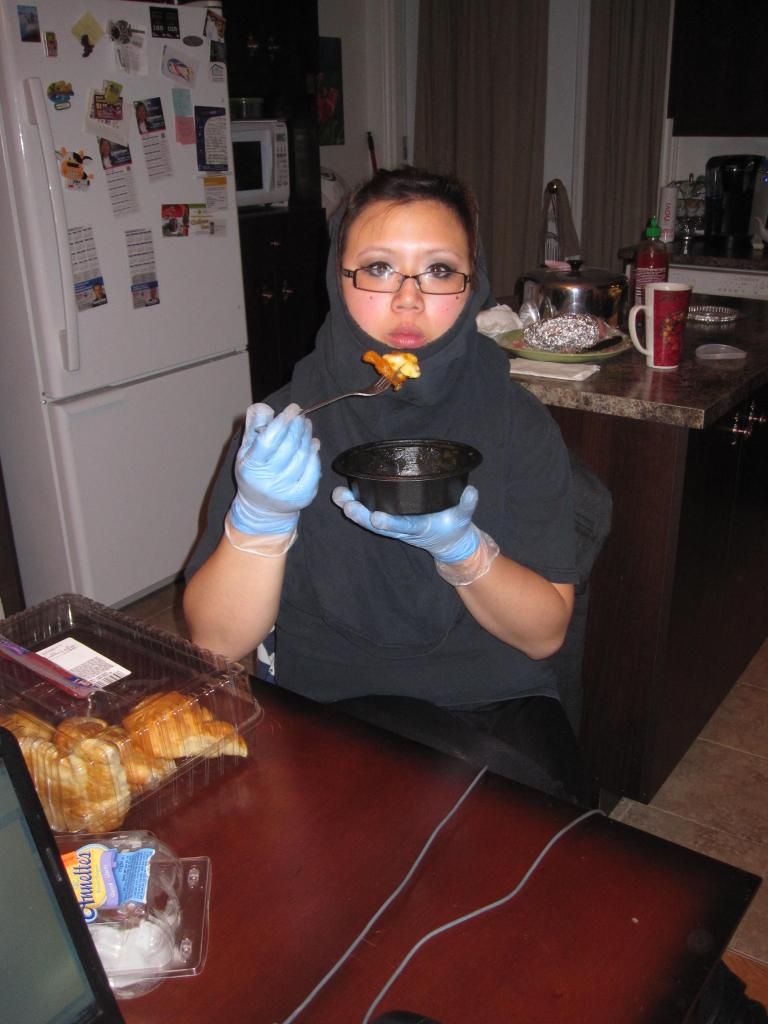 Taking a food break while color was processing.
No worries--my gloves were clean.
If I had time, I would have liked to do a makeover as well, but Mylene had to get to work. But it was a lot of fun! Things would have been a little easier if I had access to a proper shampoo bowl. All in all, I can't wait to do some more color and highlights!
I know a lot of you guys color your own hair at home (something I personally haven't done yet). What are your tips and tricks when you do so? I'd love to know!